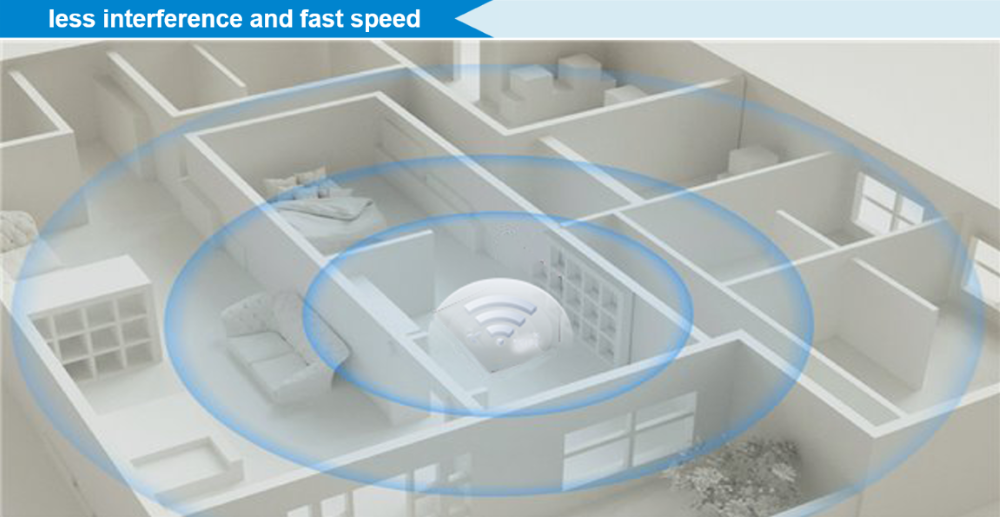 IA124F adopts a new generation of 11ac Wave 2.0 technology.
The dual-band concurrent Wi-Fi rate is as high as 1167Mbps,

which is
a
qualitative leap compared to 802.11n routers; the 5GHz band has less interference, more independent channels, and more stable signal coverage.
With four high-gain antennas, it can effectively reduce co-channel interference and allow full coverage of network signals at home.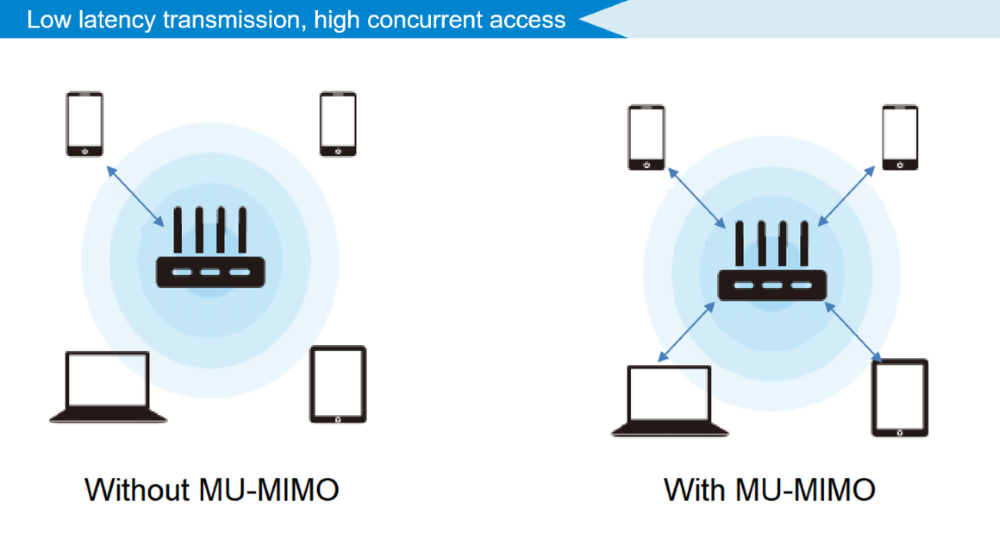 With the traditional SU-MIMO technology, the router can only communicate with one device at the same time, and the connection of
multiple terminals will affect the Internet experience; with the new MU-MIMO technology, the router communicates with
multiple devices at the same time, and the network connection of multiple people will not be stuck, visitors share stress-free.