In my previous articles, I wrote a lot about Android TV in many aspects. For example, ANDROID TV BOX: THE HIGHLIGHTS YOU NEED TO KNOW, ANDROID TV VS ANDROID OPEN SOURCE PROJECT (AOSP).
Today, I would like to talk about Android TV from user interface to features and function.
First, what's Android TV?
Android TV - Google's current smart TV and media streaming platform - is a version of Android operating system that has been specially
designed for televisions and set-top boxes. It first debuted in June 2014, with the latest version (based on Android 10) launching in December 2019.
Android TV puts a focus on helping you discover the content you can enjoy on your TV. Similar to other TV operating systems, you can use Android TV for watching Netflix, Hulu, YouTube, and countless other apps/services. Android TV even supports some games, giving you a nice change of pace when you feel like having some more interaction with your entertainment.
Android TV User Interface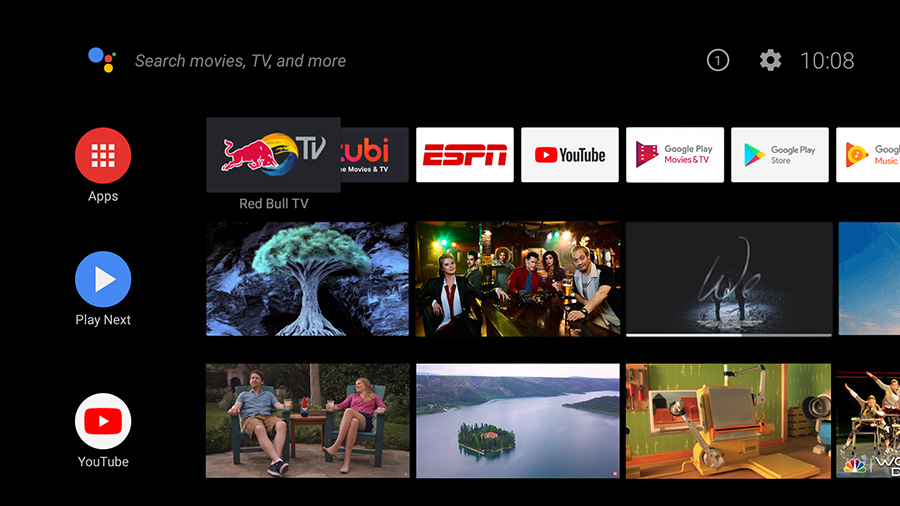 The current interface for Android TV is pretty simple. The top row houses all your applications, with the row of apps you see being favorites you've chosen to show on your home screen. When you click the Apps icon, you'll see a full list of all applications that are installed.
Below that is the Play Next section, which recommends certain shows and movies for you to watch based on your playback history. It's quite useful when it works, but the fact of the matter is that only select applications support it (Netflix and Hulu not being among them).
Below Play Next, you'll see a list of "channels" for your apps. If an app supports this (which, again, not all of them do), you'll get recommendations for shows to watch in that app right on your home screen. You can customize the appearance and order of these channels however you see fit, playing nicely into the customization we're familiar with in Android on our smartphones.
You won't be adding widgets or custom icon packs to Android TV anytime soon, but as far as smart TV operating systems go, it's definitely one of the cleanest and most intuitive.



Endeless Contents from Google Play Store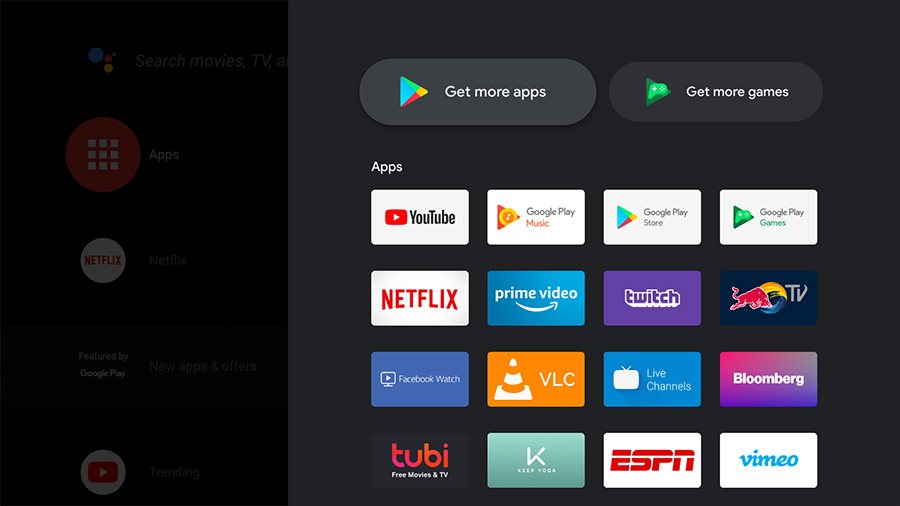 Easy access to 450,000+ movies and TV episodes across 5,000+ paid or free channels, including Netflix, YouTube, Hulu, and HBO. Otherwise,
Disney, CNN, Red Bull all have apps ready for your viewing pleasure.
Looking to game? Minecraft Story Mode, NBA Jam, and more have been ported over to the system, along with all the emulators that can easily be found in the Google Play store.
Google Assistant Built-in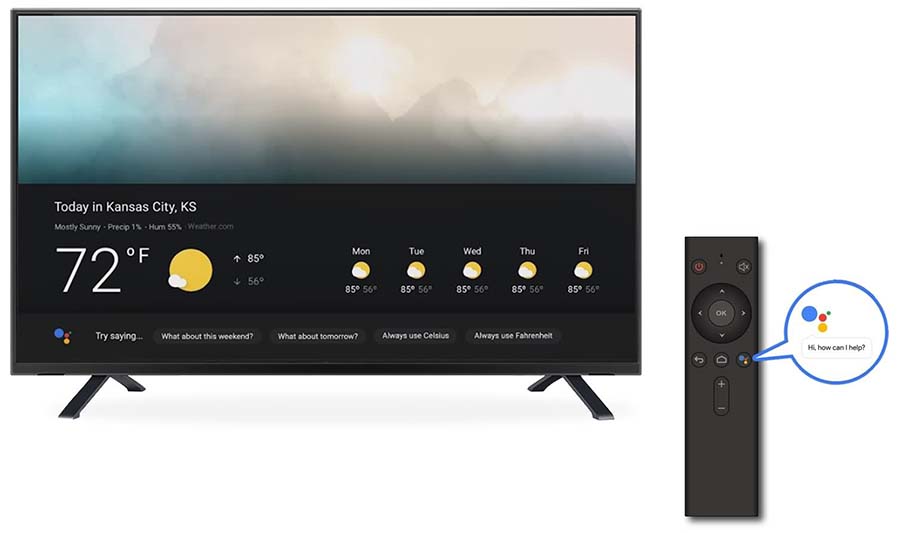 Embedded within every version of Android TV is the Google Assistant, which gives you voice control for your TV content, as well as all of your smart home products. Click the Assistant button at the top of the screen or press the Assistant button your remote, and you can talk to the Google Assistant just like you would anywhere else.
This is helpful in a few different ways. For commands specific to your TV, you can have the Assistant pause what you're watching, adjust the volume, open certain apps, etc. However, it extends far beyond voice command playback controls. Ask the Assistant about the weather, who Brad Pitt is married to, or to turn off the living room lights. This is the same Google Assistant you know and love, just on your TV.
Chromecast Built-in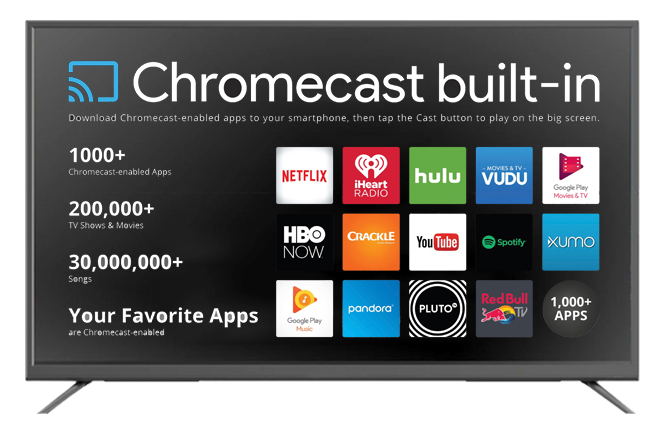 Google's Chromecast technology is also included, letting you cast videos and initiate screen sharing from compatible smartphones, browsers, and apps.
This works with any app that supports Chromecast, including something like Google Photos. Instead of hunching over your phone to look at family pictures, you can display them on your television with just a couple of taps.
Just cast your favorite content to a big screen for a better watching experience.
Android TV supports a wide variety of TV features, like 4K UltraHD, HDR, and Dolby Atmos. Whether or not you can take advantage of these features will depend on the device that has Android TV installed.
Here recommend the latest Android TV set-top boxes and dongles for your reference.