SDMC enriches its product portfolio which brings a brand new Android TV OTT box combines with smart speaker feature named DS8956. Different from the previous DS8942 Smart Speaker, this one doesn't support digital TV tuner. DS8956 is not only a 4K Android TV™ OTT Box but also Far-Field Smart Speaker. The future-proof solution is specially designed for operators, wholesalers, and brand owners, etc.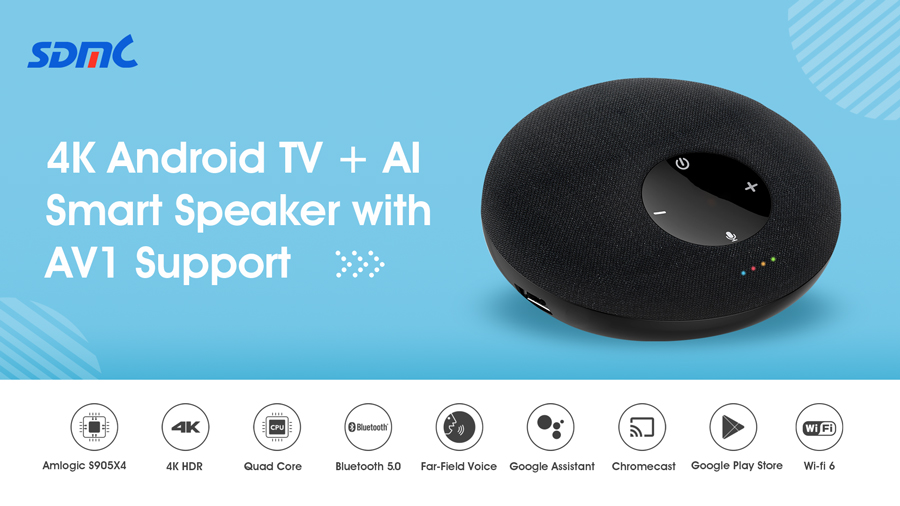 DS8956 device is powered by popular Amlogic S905X4 SoC, runs on the latest official Android TV OS, supports thousands of Apps for the big screen with Google Play Store, with Google Assistant (Google Voice Search) and Chromecast built-in. All features are based on tv boxes to spend out. More features are as follows: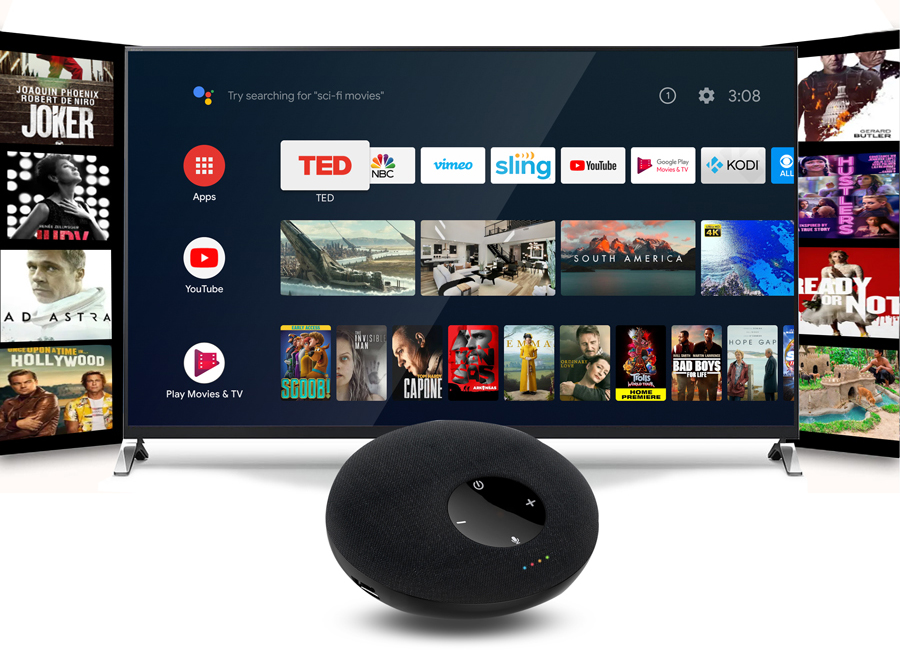 ● Far-Field voice: Build in two Linear microphone array, support Far-Field voice.
● Hands-free TV control: Support 4K TV play, you can ask it to turn on the TV and switch to a particular movie VOD /play via Far-Field voice, this makes watching TV more convenient.
● 24 Hours Google Assistant: When the TV screen closes, it becomes a 24 Hours AI Assistant, it can always listening for your queries and requests, such as book schedule, make an alarm,
get weather and traffic updates, play music …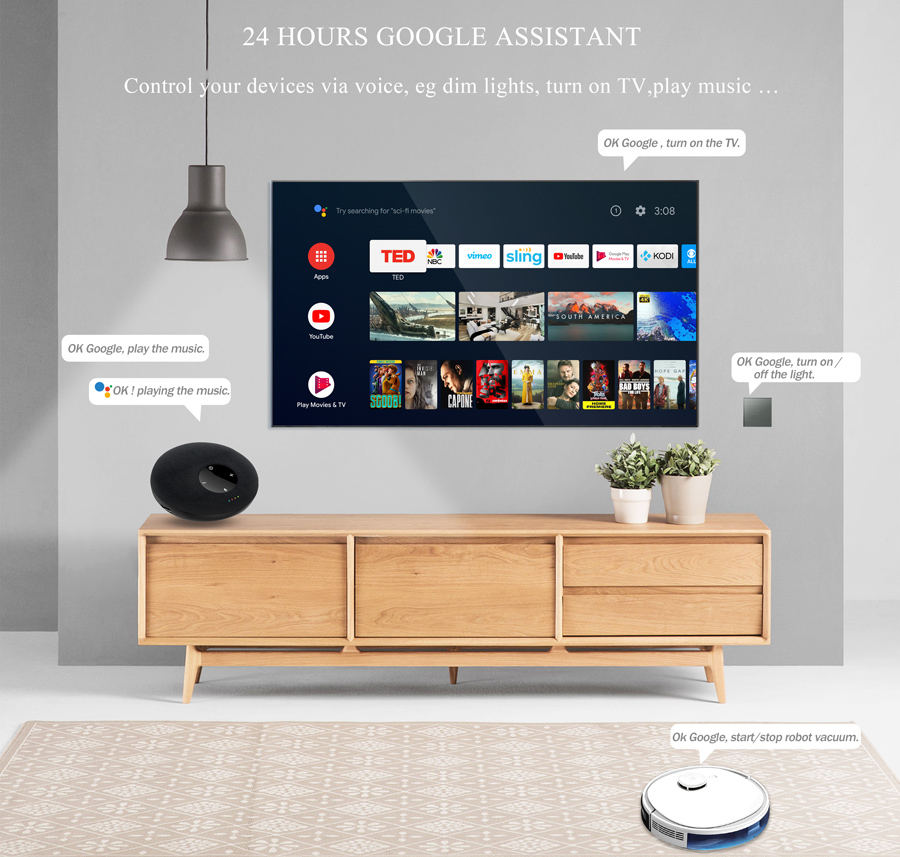 ● Housekeeper: Can control smart home devices through Far-Field voice, eg dim lights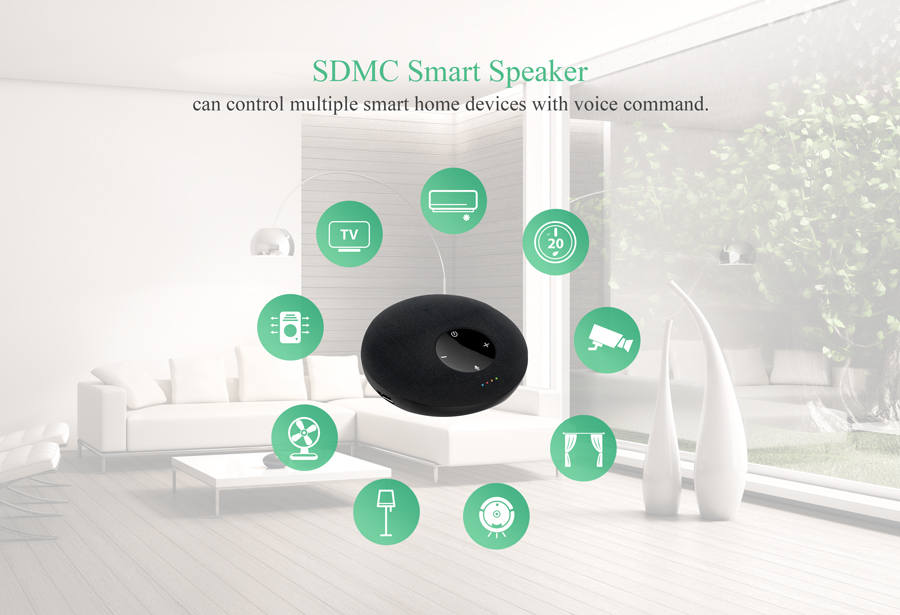 This concept product isn't available on the market now. If operators are interested in this Android TV OTT box & AI Speaker for future products, welcome to contact us to discuss the cooperation opportunity.

For more info, pls visit https://en.sdmctech.com/product/android-tv-smart-speaker_218.html