Multiple APAC operators to adopt Amlogic's solutions through Hailstorm
Amlogic today announced that it has been named a strategic system-on-a-chip (SoC) partner in Netflix's Hailstorm program and has achieved pre-certification for its Android TV set top box (STB) reference solutions. Hailstorm is a Netflix device scaling program based on Android TV, designed to help operators more quickly design and bring to market STB products with Netflix. To date, numerous Asia-Pacific (APAC) operators have expressed interest in adopting Amlogic's Android TV STB solutions through the Netflix Hailstorm program, showcasing Amlogic's leadership as the go-to provider for turnkey multimedia solutions.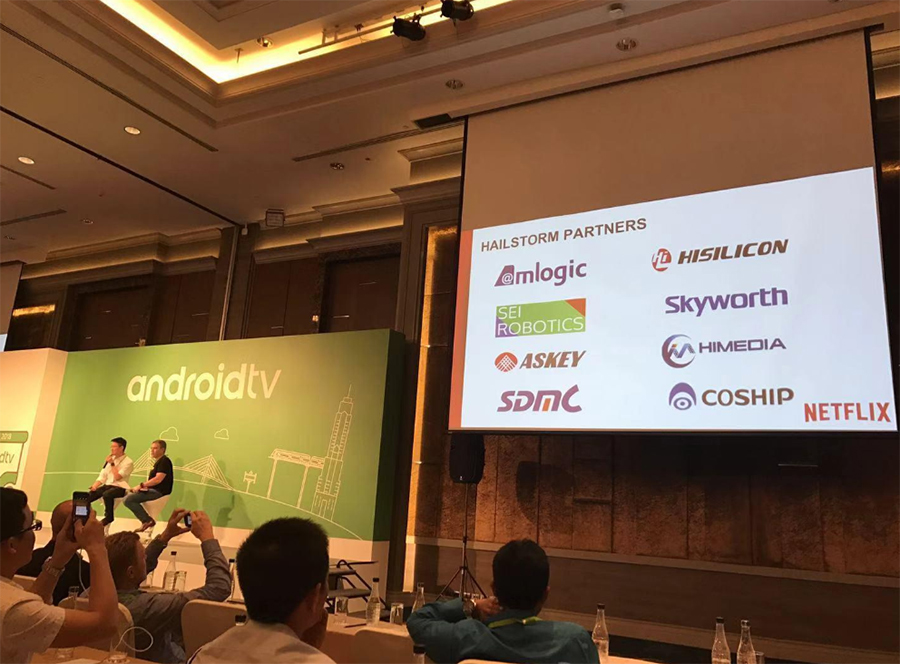 Netflix Hailstorm Partners
"The Hailstorm program builds upon our existing work with Netflix, continuing our legacy of delivering turkey STB and dongle solutions that reduce integration complexity. With our SOC reference solutions pre-certified through the Netflix Hailstorm program, operators will be able to bring their digital TV solutions to market much more efficiently and quickly," said James Xie, vice president of corporate business strategy for Amlogic. "We're witnessing continued interest from current and prospective APAC operators who are looking to adopt our STB solutions through the Netflix Hailstorm program. We look forward to seeing even more consumers join the streaming revolution and enjoy high-quality content on their Android TVs."
As a SoC partner of the Netflix Hailstorm program, Amlogic works closely with the world's leading Internet entertainment services to develop technology capable of processing high quality video content. Operators will be able to select the following Amlogic Android TV solutions which have been pre-certified as a SoC reference by Netflix's Hailstorm program:
Amlogic continues to work with Netflix to pre-certify other Amlogic SOC reference designs to enable operators to deliver their digital TV solutions with Netflix features integrated faster and scale more efficiently.

Trademarks
Android is a trademark of Google.
SOURCE Amlogic Inc.
Related Links http://www.amlogic.com