NAB 2017: SDMC Team introduced the latest 4G-LTE TV box and XMedia TV System to Operators
The Natio
nal Association of Broadcasters announced preliminary registered attendance of 103,443 for this year's show, noting that the event featured 1,806 companies spanning 1,091,792 net square feet of exhibit space. NAB said the show hosted 26,714 internatio
nal attendees, with 161 countries represented, and 1,518 members of the news media.
SDMC technology has unveiled its latest powerful OTT + 4G-LTE + Router STB which is the first one in the digital tv industry. This series products including DV8230-AP and DV8230-AP LTE. The different between them is the last one with 4G-LTE function. A new development after DV8219-LTE 4G-LTE Set-top box. You can also treat this tv box as a wireless router. This function can work well even in the case of standby.
The others products SDMC has demonstrated are XMedia TV system.
This system is a turnkey OTT solution for OTT operators, which includes
Terminal management system (TMS)
Statistical analysis system (SAS)
OTT TV Platform( live tv, VOD,CMS, APPstore)
Valued-added service system(VAS)
Billing system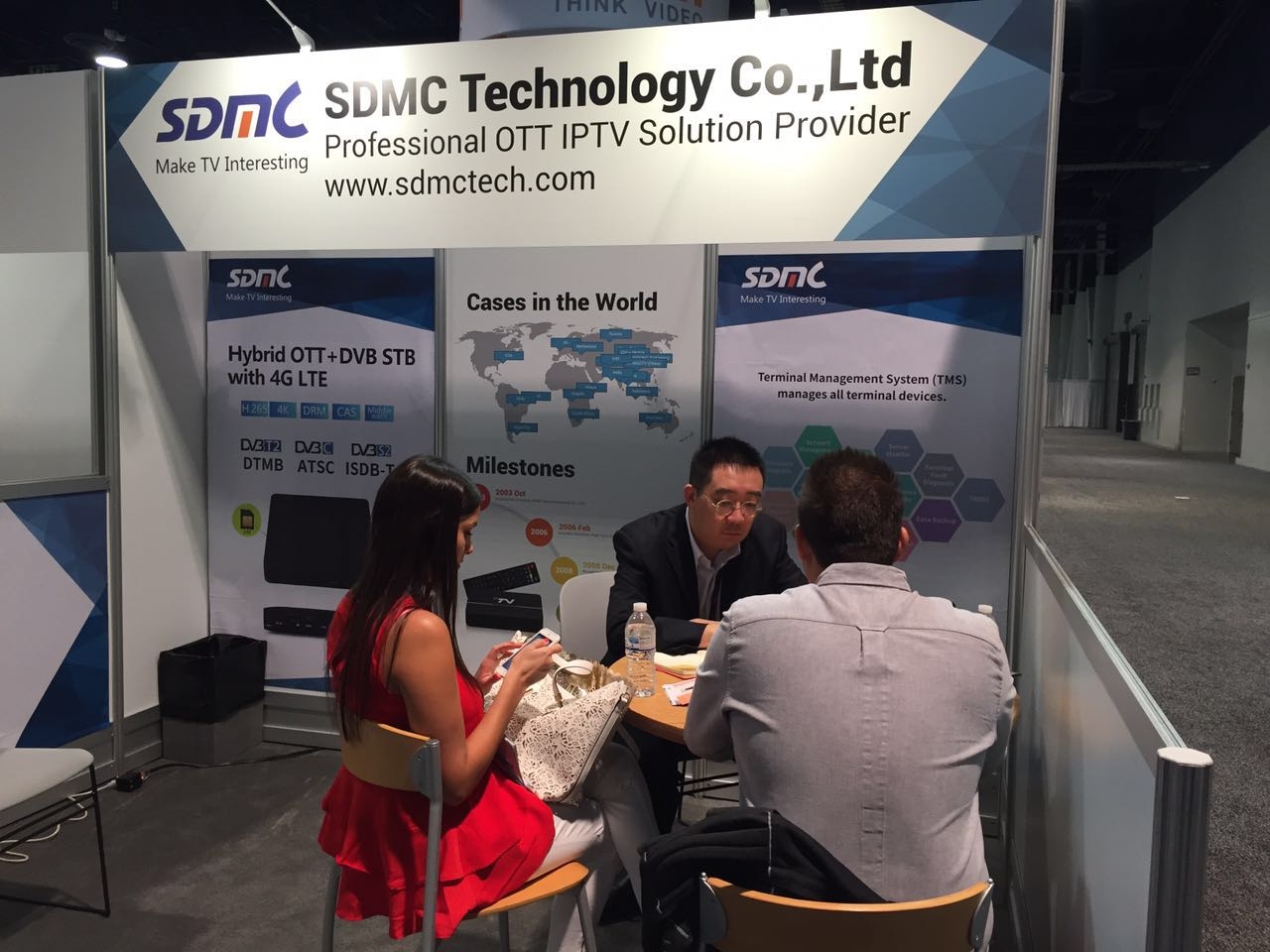 These
exhibits attracted large numbers customers to visit.
Thank you for visiting sdmc stand # SU14214. Hope to see you next year.