In September 2017, the OTT TV Box DV8219 launched by SDMC Technology Co., Ltd (hereinafter referred to as "SDMC") has obtained Android TVTM official certification, contributing to make SDMC become the third authorized company in China after ZTE and Xiaomi.
SDMC's OTT TV Box equipped with Android TVTM system will enhance users' viscosity to operators. At the same time, it opens the door to endless original content including Google Play, YouTube, Sling and Hulu, etc.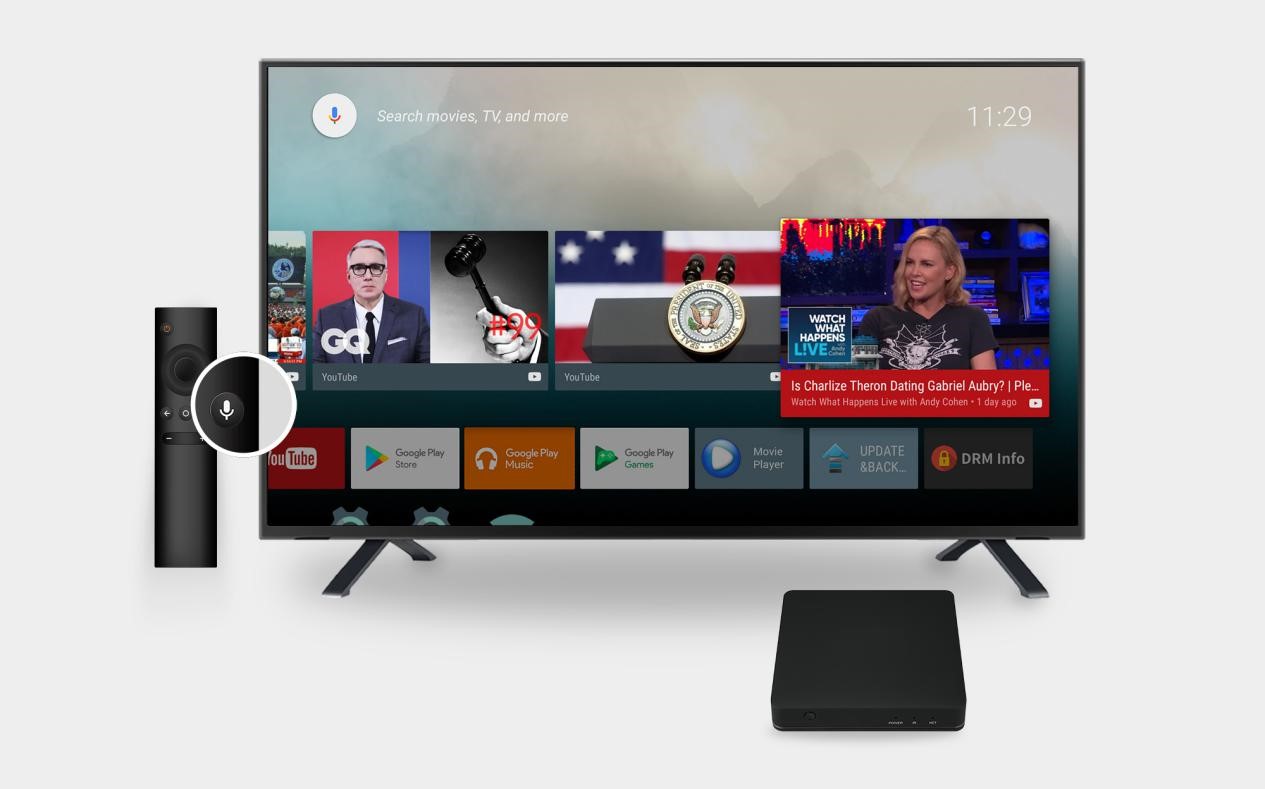 Top features of the Google-certified 4K HDR OTT TV Box DV8219:

A world of content and apps

Watch hit shows, classic movies, and viral videos, or listen to music, from a library of thousands
of options from Google Play.

Less browsing, more watching

Personalized recommendations appear automatically in your home screen.

Say what you want

Voice search enables you to find entertainment or get information quickly.

Android gaming goes big

Play your favorite Android games on the bigger screen. Use Google Play Games to sync your progress and achievements to your other Android devices.

From one screen to another

Android TVTM has Google CastTM built-in. Cast movies, music, and photos from your Android or iOS mobile device or computer to your TV.

SDMC will reach a deeper cooperation with Google in the field of Android TVTM. Furthermore, SDMC will also take this as an opportunity to demonstrate once again its strengths and global leadership in the OTT TV box market.

"This is a significant milestone for SDMC," said David, the president of SDMC,"Our new OTT TV box with Android TVTM provides operators with the best of SDMC's latest video technology and services, which will play a key role in the rapid development of the company's overseas expansion."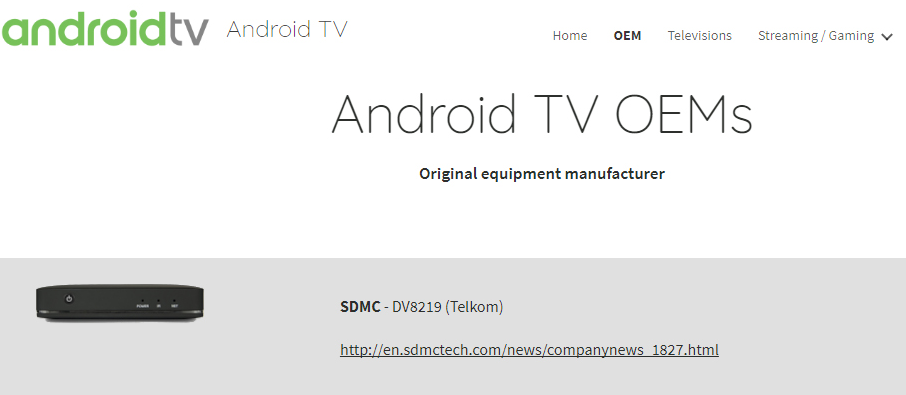 Google, Android, Google Play and other marks are trademarks of Google Inc.