When you look for the best 4K Android Smart TV Dongle in 2019, there are a lot of different options to choose from. Facing so many choices, you may be confused about which is the suitable one for you. However, from this article, hope it's helpful for you to choose the best 4K Android Smart TV Dongle.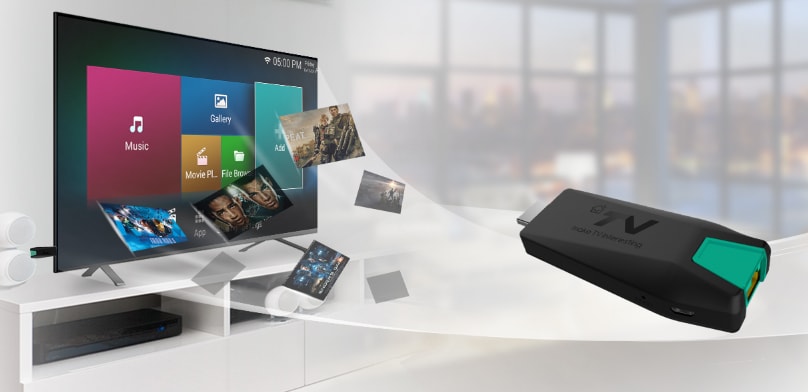 Let's see the frequently asked question and understand the basic concepts of Smart TV Dongle before our tips.
How does an Android TV Dongle work?
Android Smart TV Dongle also called HDMI TV streaming stick works as a transmitter between your TV and your streaming video provider, like a cable box or an antenna. Just plugs into a TV's HDMI port and gets access to a multitude of content from Netflix, YouTube, Hulu, etc.

So How to Choose the Best 4K Android TV Dongle for You?
We've spent over sixteen years covering this industry, so you might say we know a bit about it. Here are our tips for what to look for if you're searching for the best Netflix streaming device for TV in 2019.
1. select the powerful processor
The RAM and processing power play vital roles in 4K Android HDMI TV Dongle. After all, an outstanding chipset ensures a smooth process and fast responsiveness.
Although there are numerous chipsets for Android Media Stick in the market, Amlogic S905Y2 undoubtedly is popular for 4K Android TV Dongles. It's not just my opinion, as everyone knows, most of the major manufacturers such as SDMC, professional Android TV Solution Provider, have moved towards Amlogic processors.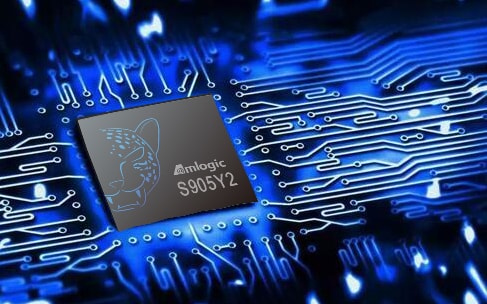 2. Determine the suitable storage
Large storage is roomy for recording movies, sports events or your favorite programs while ensuring the operating system runs smoothly. However, the memory is not as larger as the better. After all, the size of the memory is tied to price.
In this case, we suggest it is enough if 4k Android TV Dongle has 2 GB of RAM and storage of 8 GB. Such a combination not only ensures an excellent experience for you but also is at a reasonable price. Certainly, you can also choose other storage combination if you have higher price budget.
3. Check for the video and display
4K Ultra HD resolution provides a crisp, clear viewing, and an HDMI 2.0 at least is a requirement for 4K streaming. About this, Amlogic S905Y2 is equipped with an up-to-date HDMI interface, HDMI 2.1, providing a faster way to send video and audio output. In this case, you can also enjoy various cool video games and streaming contents without worrying whether the streaming video suddenly buffers or is buffering a lot.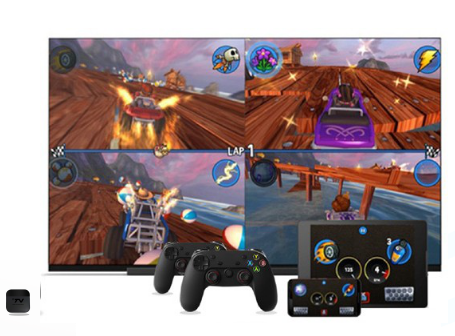 4. Choose the advanced operating system
So far now, Android TV Pie is still the latest operating system used in Android TV Dongles. Unlike the previous versions, Android 9.0 has a better compatibility of software, games, and programs, and makes many improvements for more convenient operation. These include simplifying the setup process, auto-installing TV apps as well as auto logging-in on TV. Besides, performance improvements, especially for Android TVs with slow hardware, are also included.
5. Get support from Google Play
Choosing an Android TV Dongle that supports Google Play can avoid the time and effort required to download and install GApps. The setup is the same as with an Android smartphone, and you can easily gain access to endless original content from the Android Ecosystem.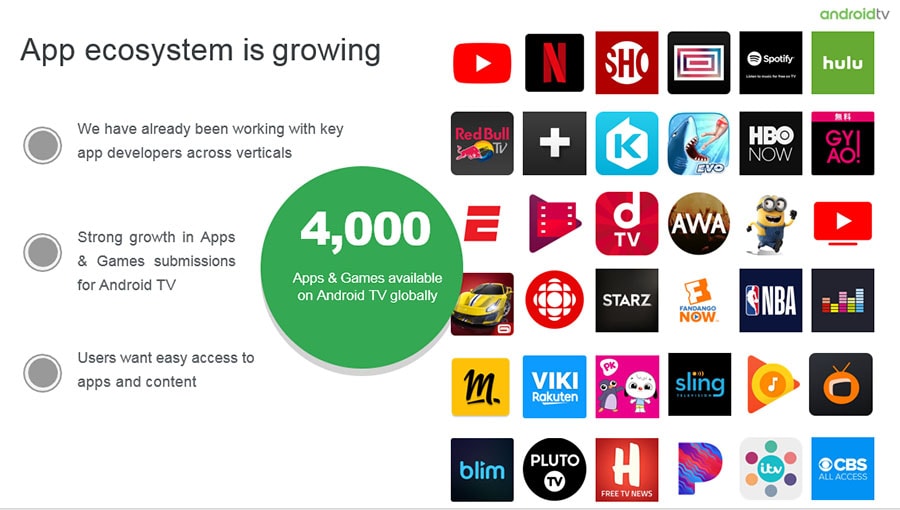 6. Pay attention to the content
Apart from the above points, the content can also not be ignored. Take Netflix for example, as well all know, Netflix is one of the most popular platforms for watching entertainment on TV, but not all Android TV Dongle gets the original content from it. Only these Android Streaming Dongles that get certification from Netflix can support the licensed contents.Therefore, you should check it if you are fond of watching programs on Netflix.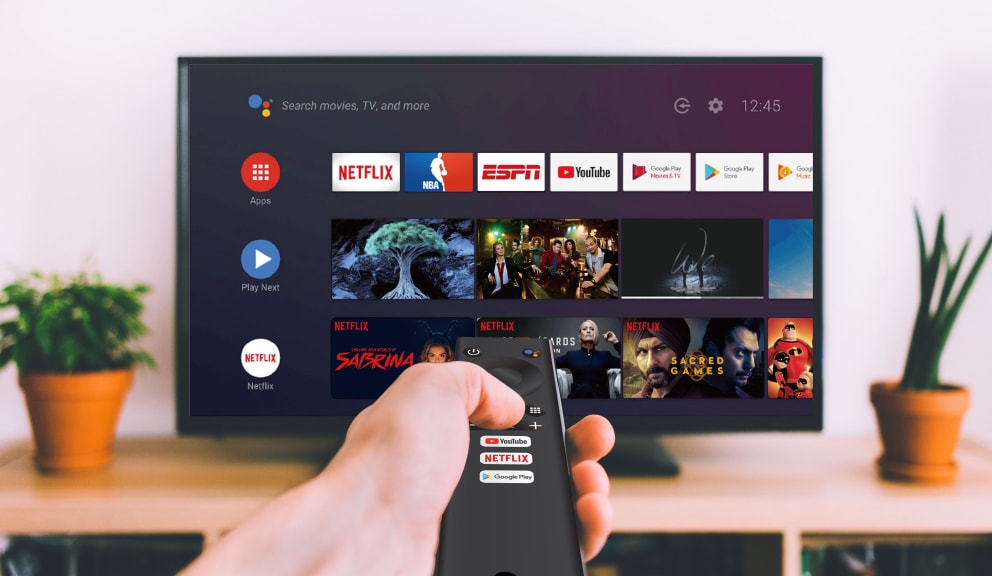 SDMC won certification from Google Android TV, as well as Netflix. Both of them allow you to enjoy and watch up to 450,000+ movies and TV episodes via 4,500+ paid or free channels including Netflix, YouTube, Hulu, and HBO, etc.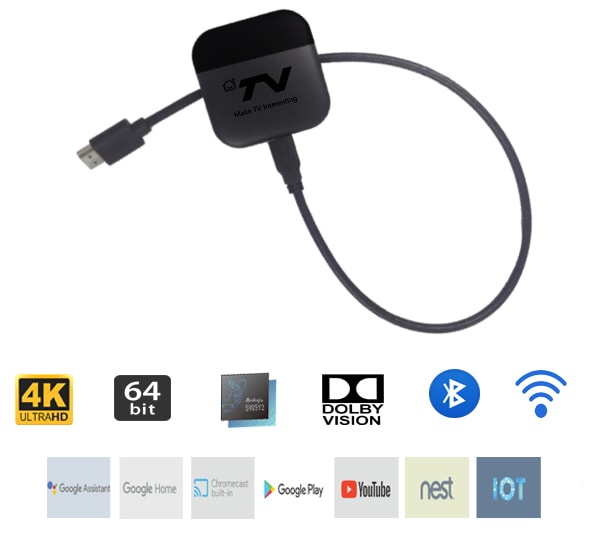 SDMC's DV6069Y is a portable Android TV HDMI Dongle, running the latest Android TV 9.0 on Amlogic S905Y2 chipset that has four ARM Cortex-A53 64bit cores that are capable of reaching 2 GHz. Its manufacturing process is only 12nm, plus unique chip temperature detection and DVFS intelligent dynamic voltage regulation, reducing power consumption and chip surface temperature while ensuring performance.
SDMC's DV6067Y OTT Android HDMI TV Dongle provides multiple storage combination schemes up to 64 GB for you to choose. You will have more than enough storage for your apps and others. And that is also fully guaranteed for a smooth viewing experience of your media files as well as some cool gaming sessions.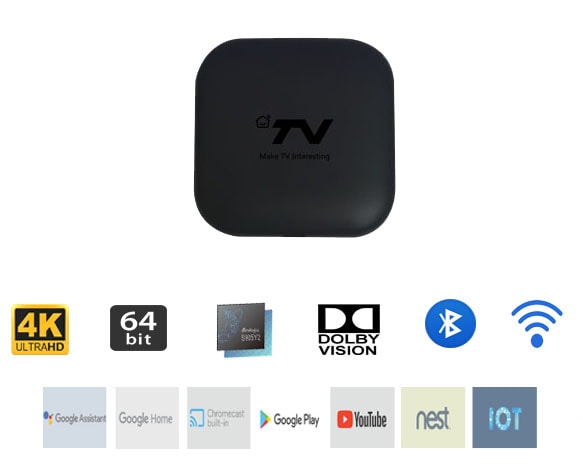 SDMC's DV6068Y Android HDMI Stick is one of the most popular 4K Android TV Dongles powered by Amlogic S905Y2. With the interface of HDMI 2.1, plus WiFi 2.4GHz 802.11 b/g/n, DV6068Y Android HDMI Stick has the better stream video error correction and improved picture and sound quality, which is perfect for watching 4K Ultra HD and HDR video content. Also, a mini size with compact design makes it simple to hide your TV and portable to use while traveling.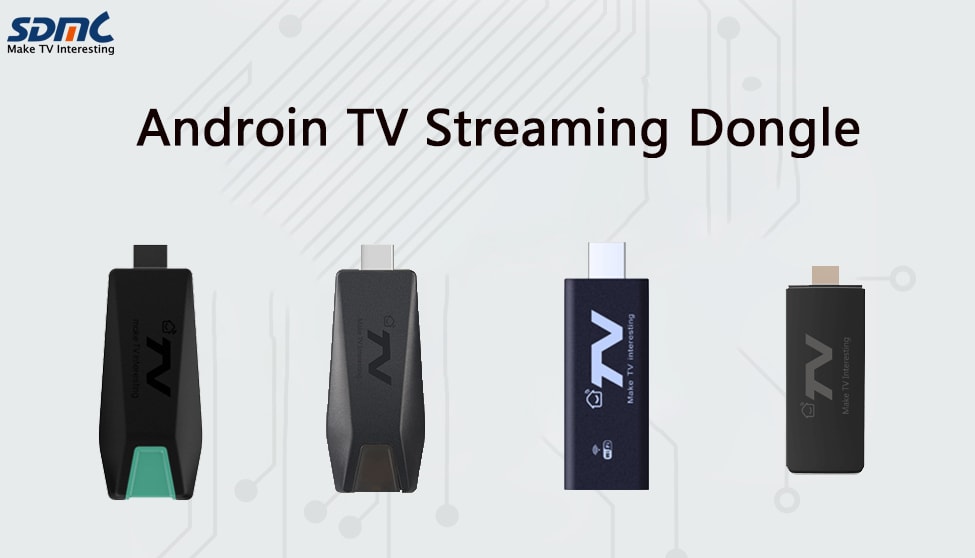 If you are interested in our Amlogic S905Y2 4K Android TV Dongles and want to know more details about them, welcome to contact us for a quotation.