SDMC showcases Amlogic S905X2 Android TV box with DVB-C / S2 / T2 Tuner
More and more OTT TV boxes appear on the market which is powered by Amlogic S905X2 chipset. You may familiar with the features of Amlogic S905X2. You can also get the answer at my previous article which makes a comparison of Amlogic S905X and S905X2. As a leading set-top box provider, SDMC never falls behind. It takes the lead to unveil Amlogic S905X2 hybrid Android TV box that supports various digital TV tuner.
First, let's see the basic specification of these Amlogic S905X2 Android TV boxes
CPU: ARM Quad 64-bit Cortex-A53 up to 2GHz (DVFS)
GPU: Mali-G31 MP2 850MHz
DRAM: DDR 2GB (1GB, 4GB Optional )
Flash: eMMC 8GB (16GB, 32GB, 64GB Optional )
Wi-Fi: 2.4GHz/5.0GHz a/b/g/n/ac (2.4GHz Optional)
DRM: Playready, Widevine; Verimatrix(Optional)
Middleware: SDMC's XMediaTV System
Digital TV: 7 days EPG, USB PVR, Timeshift, Program playback, Timing playing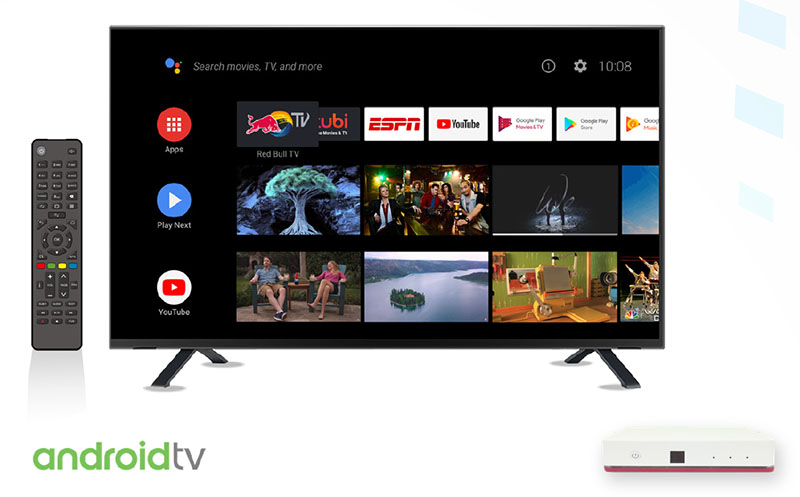 The hardware of Amlogic S905X2 Android TV box
First one is a Brand new design named DV8545-C
Amlogic S905X2 Android TV box
, fully compliant with HD DVB-C or DVB-T2 standard. On the front panel, they are respectively
Power switch,
IR receiver, IR indicator, Power and Net LED indicator.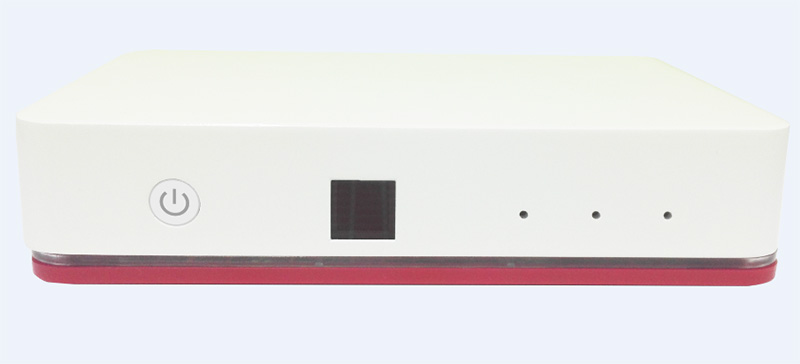 You'll see USB 3.0 and USD 2.0 port on the side panel.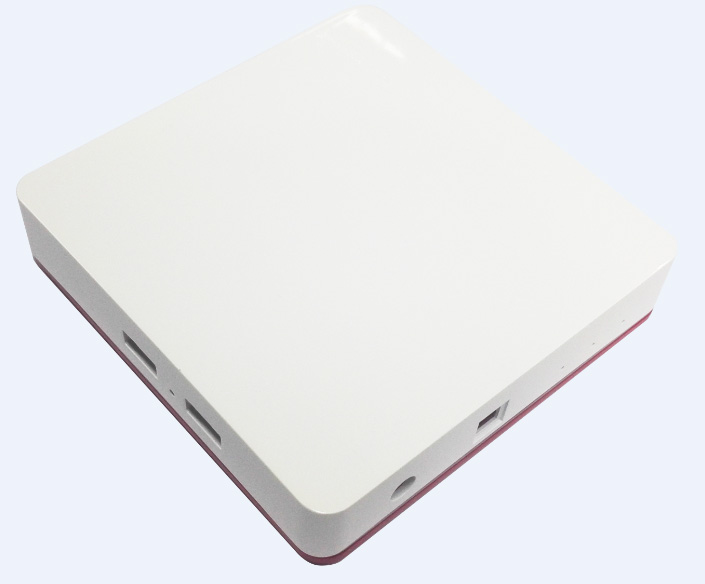 The others one is DV8529-T2 Amlogic S905X2 Android TV box with DVB-T2 / DVB-S2 Tuner, which is a previous classic model used for octa-core Android TV boxes. With IR receiver, Power LED indicator on the front panel. It also has USB3.0, USB2.0, RJ45 network Interface.
Accessories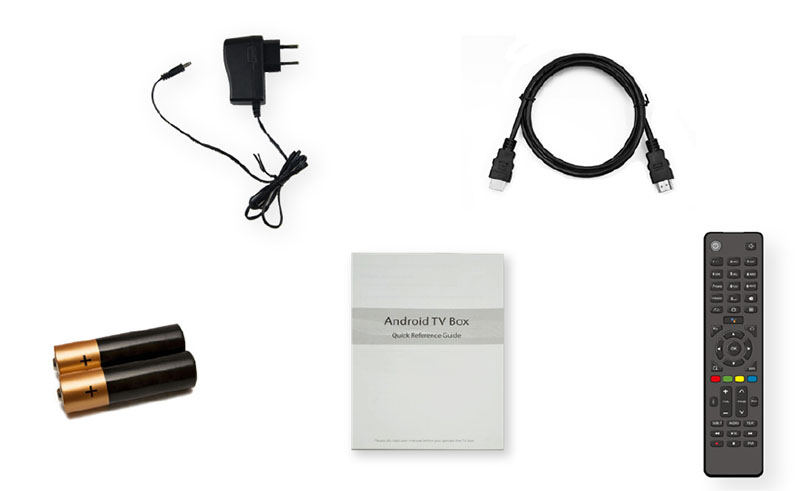 12V / 1.2A DC Adapter ( 5V/2A DC Adapter for DV8545-C / T2)
HDMI Cable
Bluetooth Voice Remote Control
1.5V AAA Battery
User Manual, the language in English, Spanish
Software
Android TV 9.0 Pie OS
All the new Amlogic S905X2 Android TV box runs on latest Android TV 9.0 pie os. For uses, they can access endless original content from the Android Ecosystem, including YouTube, Sling, Hulu, and other favorite apps. Having a personal Google Assistant enable them to ask questions and tell it to do things which brings a smart tv experience. Moreover, they can cast favorite contents from their Android or iOS device, Mac or Windows computer, or Chromebook to the TV. For Game lovers, nothing is better than enjoying big-screen games.
For Operators, they have a world of content and apps. custom Android TV operator Tier launcher feature is also attractive. Off-the-shelf system shortens the time to market, otherwise, the features such as rapid innovations, revenue share opportunities of google play store. All in all, Android TV provides maintenance-free Platform and cost-saving solution to operators.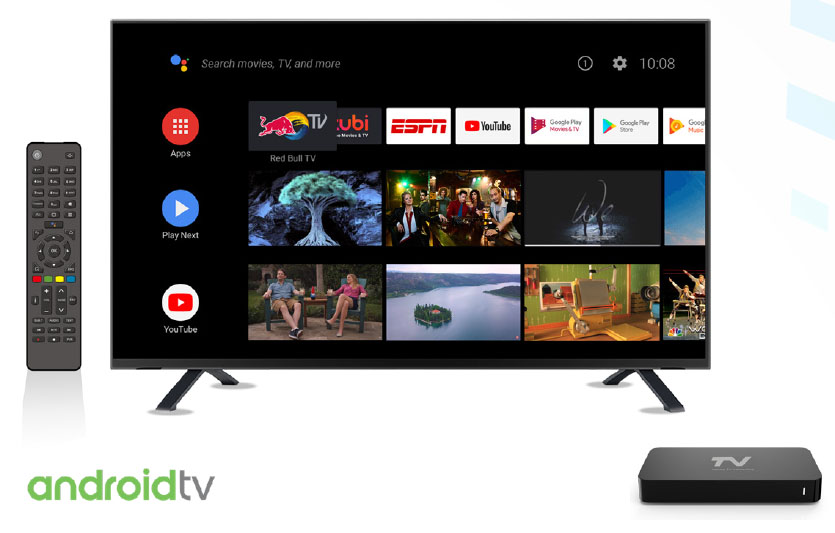 OTT TV System XMediaTV
XMediaTV enables the controls of an ecosystem largely in the hands of operators. The XMedia OTT platform has the features as follows:

1. XMediaTV and Android TV are perfectly combined to subscribe to the massive video content of Android TV, and also help operators to build video content that meets local needs;
2. Live TV, VOD, time shift, playback, mosaic TV, picture-in-picture TV, etc;
3. Multi-screen reception and interaction of boxes/TVs, mobile phones, tablets, PCs, etc;
4. Shopping system: operators can not only promote their products but also build a shopping platform for all businesses;
5. Terminal management system can monitor the current state of the STB device;
6. Operation and maintenance management system can monitor the network status and the operation of related servers;
7. DMS big data analysis system can analyze user behavior;
8. AMS ratings survey system can provide data survey of TV stations in real time;
9. The advertising system can make accurate advertisements and push different advertisement contents to different users;
10. Manage all the devices of the smart home IoT system, and provide operators with a complete core management platform.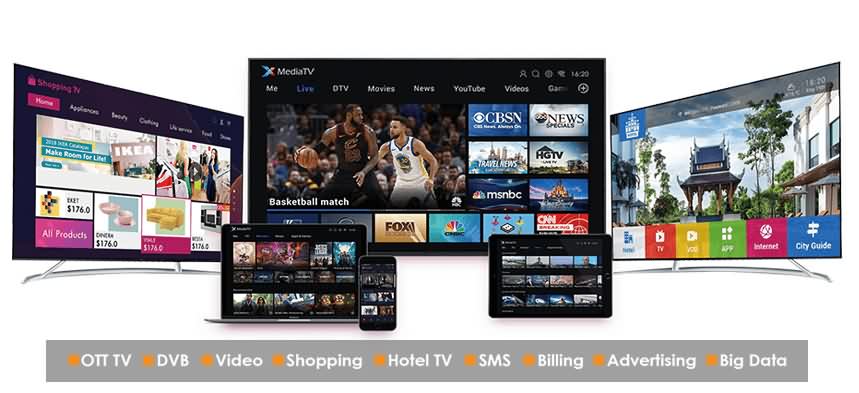 If you are interested in our Amlogic S905X2 Android TV boxes or OTT platform, welcome to contact us for quotation.
If you are looking for the pure OTT Android TV box powered by Amlogic S905X2, there are DV8520 or DV8519 at the category of Android TV box.