SDMC makes a deep impression because of the great chip.Lately,
SDMC
company launched a new
Hybrid TV Box
powered by Amlogic S905D.
Amlogic S905D ( is using penta) comes with quad core 64-bit Cortex-A53 CPU, at the same time supports
4K@60fps H.265 HEVC
and
VP9
video decoding.Not only it has efficient and powerful SoC but it also has 2G of RAM and 8G flash storage. it can afford you extreme smooth and fast tv experience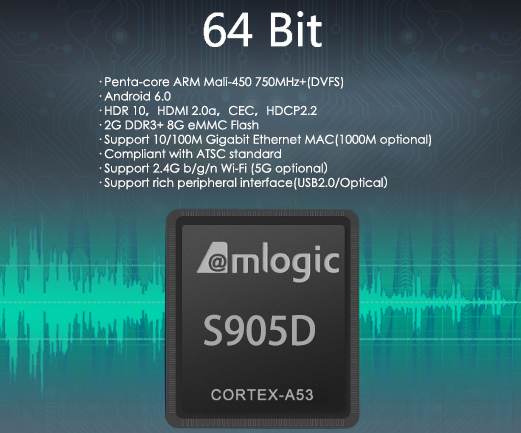 The new generation products with Amlogic S905D including DV8304-AT & DV8304-T2. There is no much difference between this two products except tuner.
Customized UI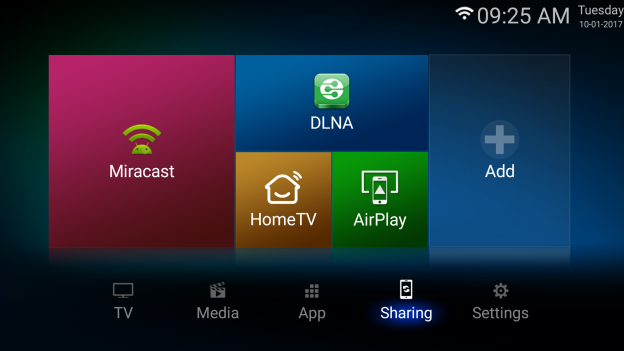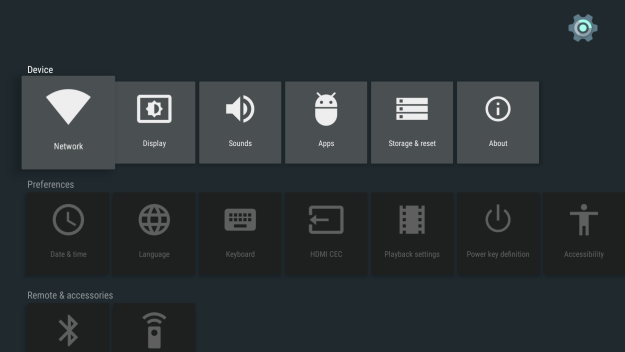 SDMC

DV8304-AT Hybrid TV Box

specifications: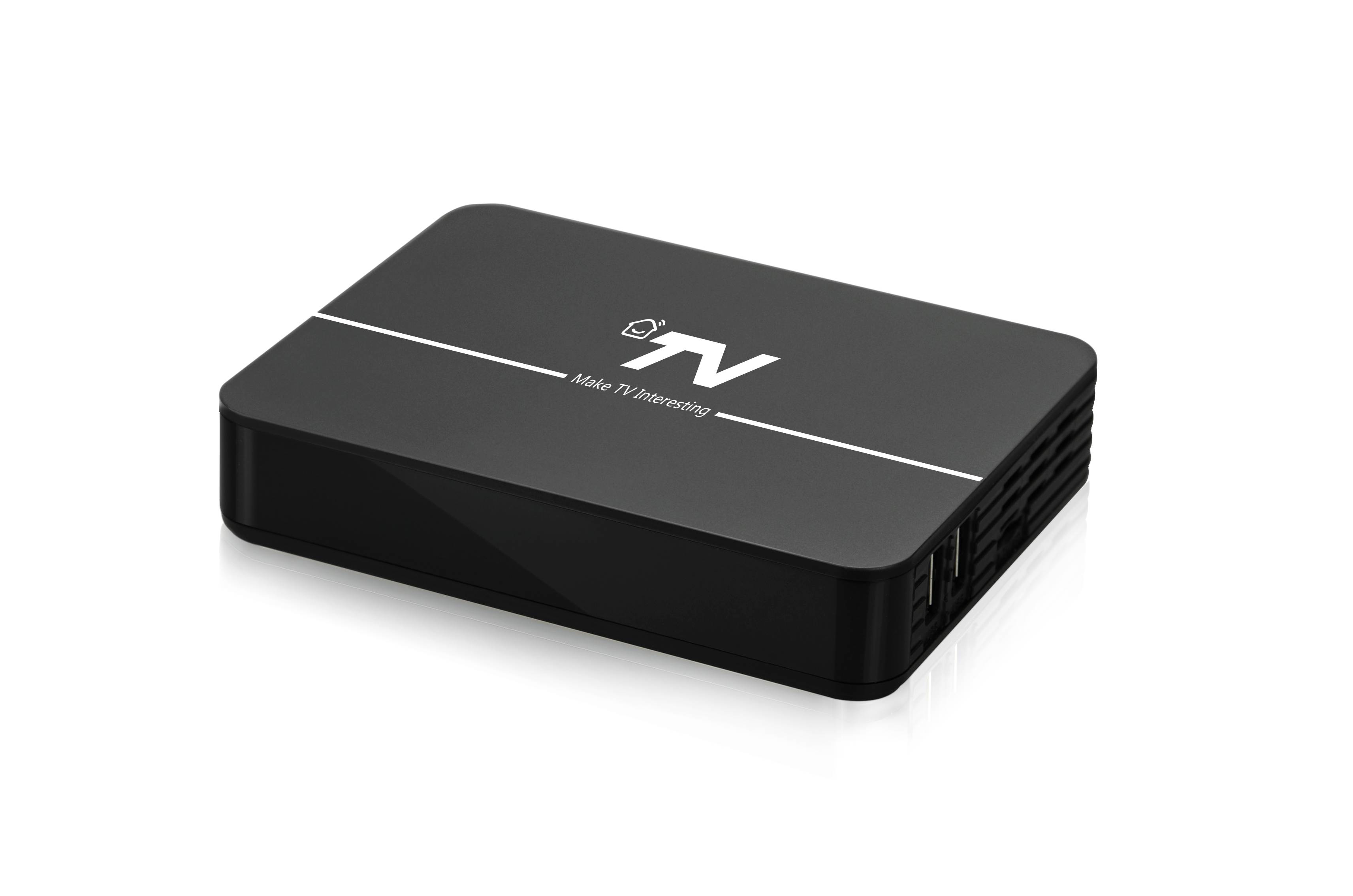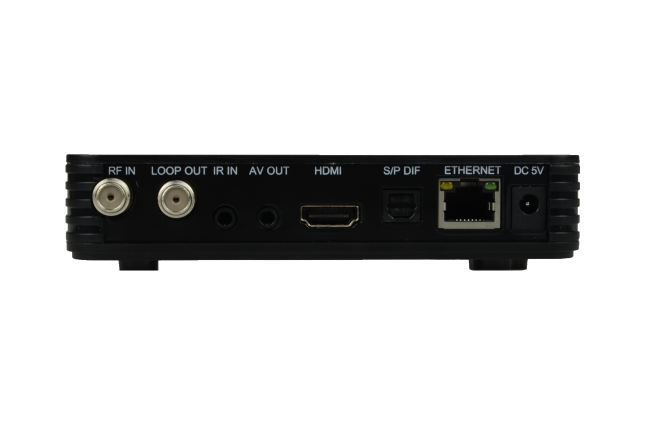 · CPU – Amlogic S905D Quad Core ARM Cortex-A53 CPU up to 2GHz
· GPU – Penta Core ARM Mali-450 GPU up to 750MHz+
· Memory – 1GB DDR3 (Optional 2GB)
· Storage – 8GB eMMC (16GB, 32GB, 64GB Optional )
· Support 4k p60 10b HEVC / VP9 decoding
Wireless Connectivity
– Build in Wi-Fi 2.4GHz 802.11 b/g/n (2.4GHz/5GHz Optional),
· Bluetooth 4.0 (Optional)
· OS – Android 6.0 Marshmallow
· Video Output – HDMI 2.0a, up to 4K*2K @ 60fps, Support HDR, HDMI-CEC, HDCP 2.2
· Audio Output – HDMI 2.0a, optical SPDIF (5.1CH, 7.1CH)
ATSC Tuner :
Frequency range – 54~803MHz
Input level - 83dBm~-5dBm
Input impedance – 75Ω
Demodulation – 8VSB, 64QAM, 256QAM
Power – DC 5V 2A adapter
Dimensions – 132mm*100mm*30mm
More info at http://en.sdmctech.com/product/ott-atsc-stb_134.html
There is another Hybrid Tv Box equipped with a DVB-T2 tuner called DV8304-T2.
SDMC DV8304-T2 Hybrid TV Box specifications: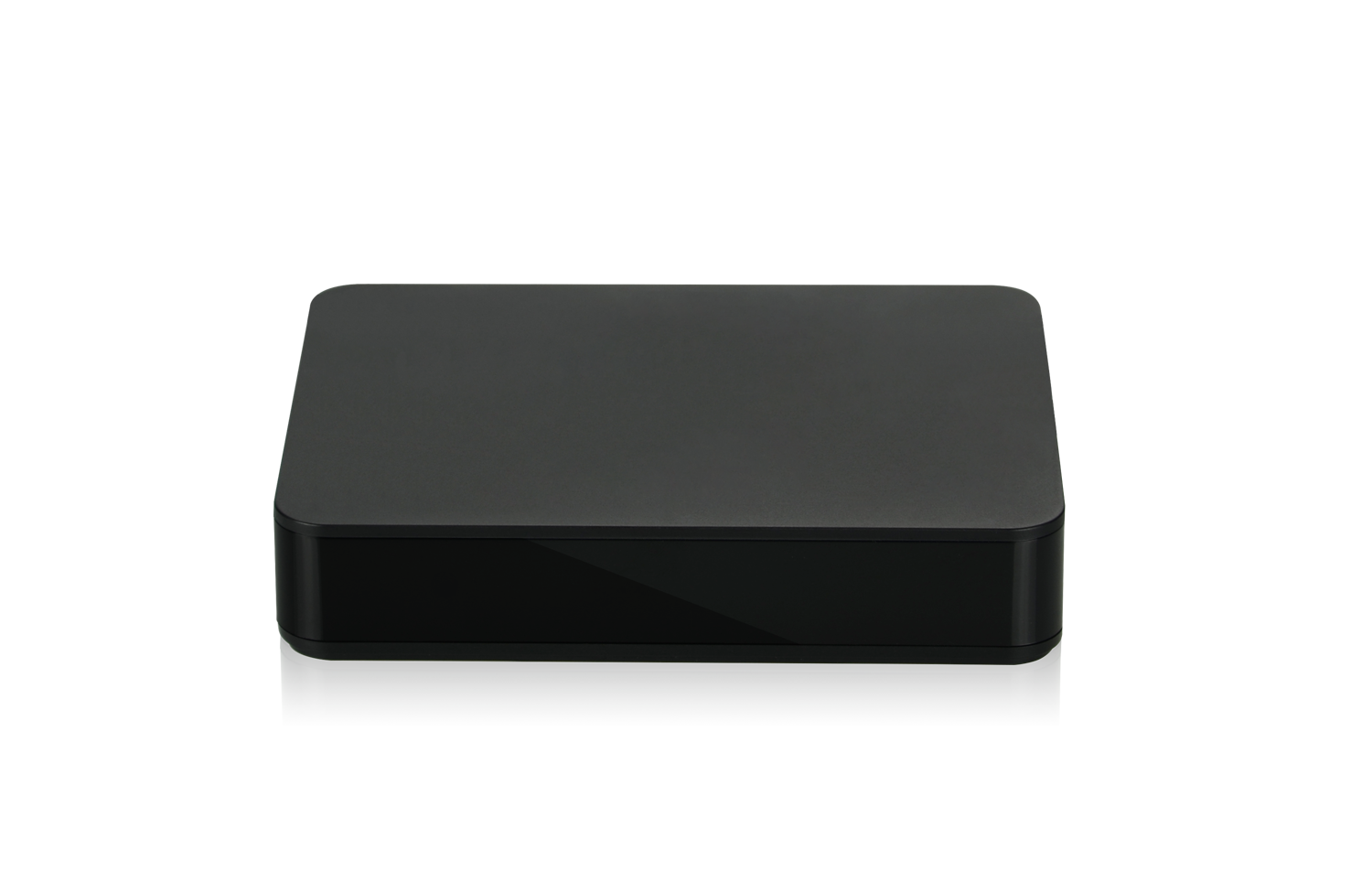 · CPU – Amlogic S905D Quad Core ARM Cortex-A53 CPU up to 2GHz
· GPU – Penta Core ARM Mali-450 GPU up to 750MHz
· Memory – 1GB DDR3 (Optional 2GB)
· Storage – 8GB eMMC (16GB, 32GB, 64GB Optional )
· Wireless Connectivity – Build in Wi-Fi 2.4GHz 802.11 b/g/n (2.4GHz/5GHz Optional),
· Bluetooth 4.0 (Optional)
· OS – Android 6.0
· Video Output – HDMI 2.0a, up to 4K*2K @ 60fps, Support HDR, CEC, HDCP 2.2
DVB-T/ DVB-T2 Tuner :
Frequency range – (UHF)474MHz~858MHZ
Input level – Level -85dBm~-20dBm
Input impedance – 75Ω
Demodulation – QPSK,16QAM,64QAM,256QAM
Power – DC 5V/2A adapter
Dimensions – 132mm*100mm*30mm
More info at http://en.sdmctech.com/product/ott-dvb-t2-t-stb_133.html
SDMC is a professional digital TV end to end solution providers for operators.Its main advantage is the customized service.SDMC provides world's leading back-office end to end solution, creating first-class value-added operation platform. If you are interested in Amlogic s905D tv box, Our sales will glad to answer your any questions. What you should do is send email to info@sdmctech.com