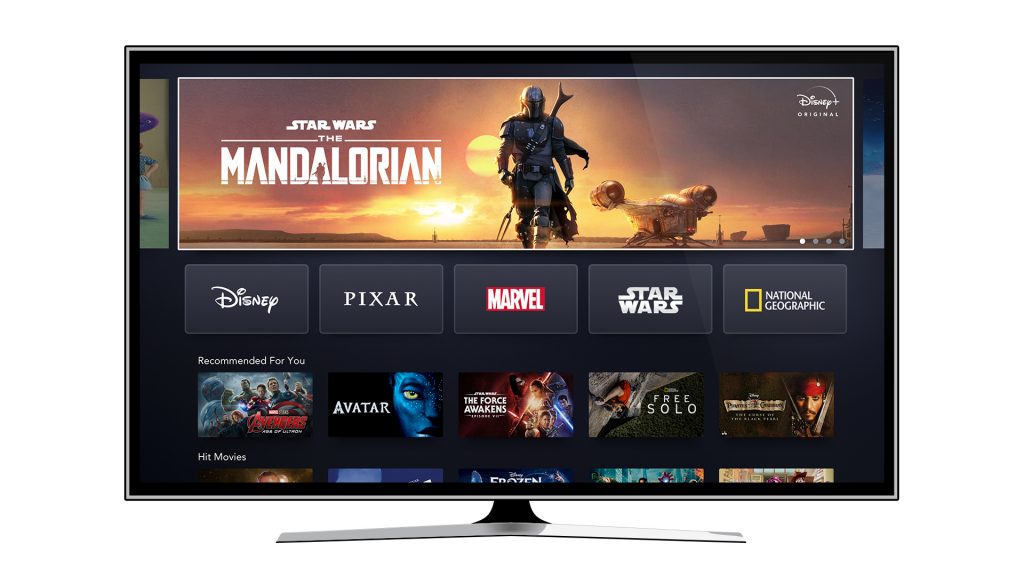 Disney+, the streaming service from the Walt Disney Company, announced that
it is officially launching in the United Kingdom, Spain,
Italy, Germany, Ireland, Switzerland, and Austria. However Disney has said it won't launch in France until Apr. 7 due to a request from
the government to delay its rollout for two weeks..
The new service is launching at what has become an unprecedented time for streaming media. Because of the coronavirus pandemic, a lot of of
the world is being told to stay home, and many people are turning to their televisions and other screens for diversion and information.
That means huge demand for new services to entertain or distract people who are now sheltering in place. And that has put a huge strain on
broadband networks. So, to be a responsible streamer (and to make sure quality is not too impacted), Disney confirmed (as it previously said
it would) that it would be launching the service with "lower overall bandwidth utilization by at least 25%."
"Launching in seven markets simultaneously marks a new milestone for Disney+," said Kevin Mayer, Chairman of Walt Disney Direct-to-Consumer &
International, in a statement. "As the streaming home for Disney, Marvel, Pixar, Star Wars, and National Geographic, Disney+ delivers high-quality,
optimistic storytelling that fans expect from our brands, now available broadly, conveniently, and permanently on Disney+.
We humbly hope that
this service can bring some much-needed moments of respite for families during these difficult times."
The SVOD launches with over 500 films and more than 7,500 shows.
Films range from animated classic movies like
Snow White and the Seven Dwarfs
and
Cinderella
to modern blockbusters such as Avengers:
Endgame and Star Wars: The Last Jedi
. Also featured is a range of family-friendly features
picked up in the US$71 billion acquisition of 20th Century Fox. These include rom-com
10 Things I Hate About You
, comic book hit
X-Men
and James
Cameron's sci-fi epic
Avatar
.
The service also features a number of originals such as films
Togo
and
Lady & The Tramp
and series Diary of
a Future President and The Mandalorian
.
Disney has caused something of a stir with its decision to release episodes of its original series one week at a time, despite the fact that many
of them are available in full in the US and elsewhere.
Pricing for Disney+ has been confirmed at £5.99/€6.99 per month, or £59.99/€69.99 for an annual subscription
.
The company has said that it will roll
out in additional Western European markets including Belgium, the Nordics, and Portugal, in summer 2020. The streamer is available across most major
smart TV platforms – such as Amazon Fire, Android TV and Apple TV – along with iOS and Android mobile operating systems and on a number of set-top boxes.
Carriers with paid-TV services that are also on board so far include Deutsche Telekom, O2 in the UK, Telefonica in Spain, TIM in Italy and Canal+ in France when
the country comes online.