China 's Set-top Box Market Analysis And Prospects released by China Industry Research Network shows that, China's set-top box has developed rapidly in recent years . Because the set-top box industry, resource supply or product demand is undergoing a series of changes, making the industry gradually being transferred from other countries or regions to China for production and manufacturing. China has become the world's largest set-top box manufacturing center.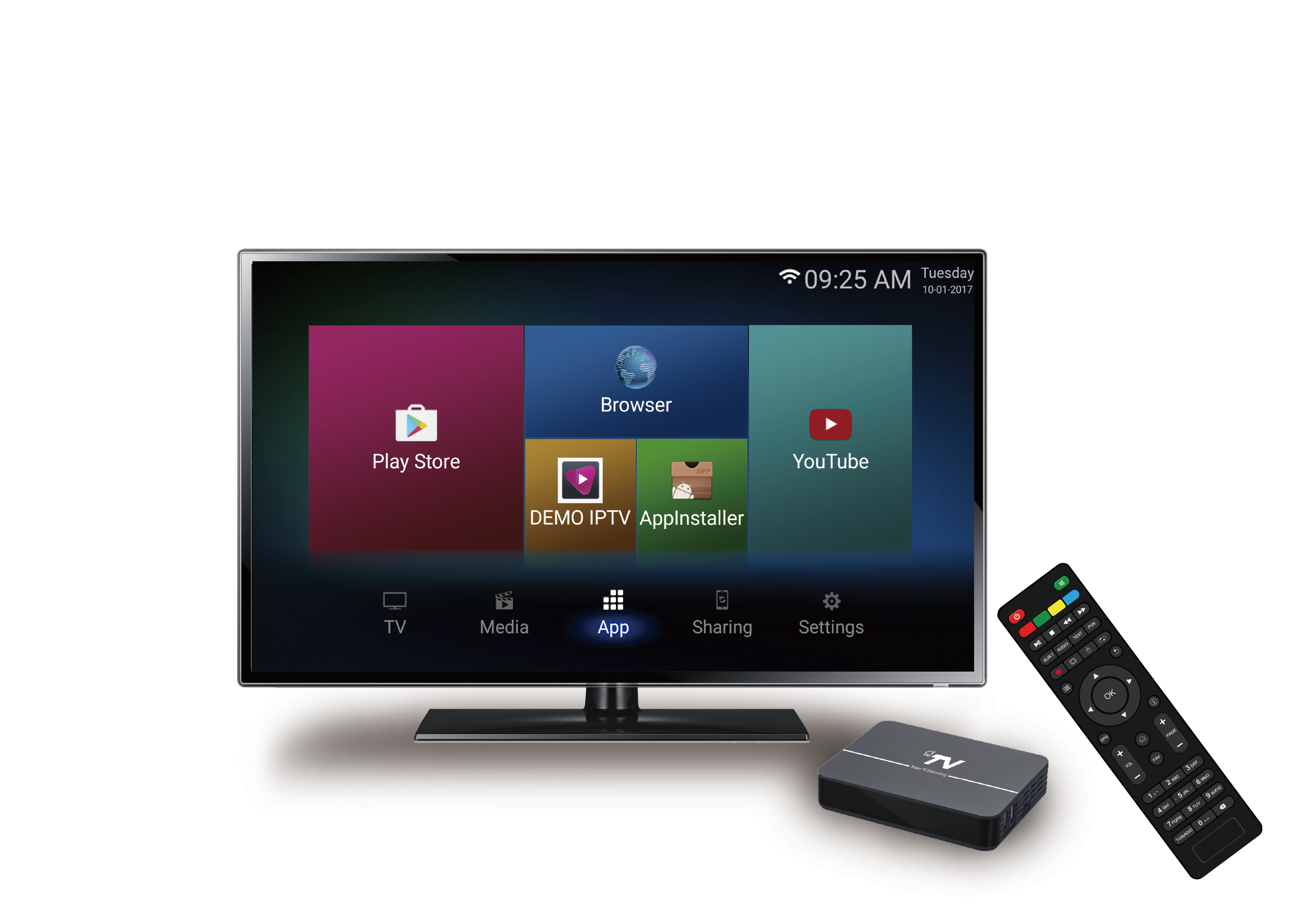 In 2011, China's digital set-top box market reached 1.5496 million units. In 2002, China's set-top box market continued to maintain steady growth. Cable set-top boxes still occupy an absolute dominant position. The development scale of the live satellite set-top box market is still far from the government planning. The development of terrestrial set-top box is lower than market expectations. IPTV set-top box market size continues to grow. OTT set-top box sprung up suddenly. From January to September in 2014, the total number of high-definition set-top boxes increased by 26.779 million units, accounting for 60% of the new set-top box market. At the end of the first quarter of 2015, China's set-top box market has reached 350.5 million units. it grew by more than 20% for years.

In the face of the huge set-top box market, China TV box manufacturers are already planning ahead. They are more optimistic about the relatively mature developed countries market. Its products have been exported to the United States, Europe, the Middle East and other countries and regions. With this great opportunity, China's domestic and overseas manufacturers have poured into this industry. Cable set-top box shipments are still concentrated in the influential of a number of first-line brands, such as SKYWORTH, JEZETEK, CHANGHONG, YINHE and COSHIIP, etc. Some set-top box manufacturers' shipments show a latecomer advantage, such as SDMC, UNIONMAN and BOXSAM, whose market performance is remarkable as a set-top box market competition effective participants.
Set-top box has gradually become the leader of home entertainment. With the diversification of business development, set-top box function is more and more complex, more and more integration, and replacement speed of new product will be accelerated. Smart set-top boxes will become intelligent devices between TV, network and various applications, providing comprehensive information services for family such as communications, entertainment, home appliance control, security and so on. It is expected that in the next 10 years or longer, set-top box will play an increasingly important role in China's digitalization process. The market has great potential.

Contact us
Email: info@sdmctech.com
Website: http://en.sdmctech.com