The global 4K Set-top Box (STB) market size is projected to reach
USD 7.18 billion
by 2024, as per a new report by Grand View Research, Inc. The growing inclination of the global public towards ultra-high definition video viewing can be attributed as a major reason for the 4K STB market growth.
The demand for media-rich home entertainment services among consumers is increasing and is anticipated to fuel market growth. The growth is further fostered by favorable government initiatives, large-scale digitization programs, and mandatory installation of set top boxes. Improved standard of living owing to increased purchasing power is positively impacting the industry growth.
The initiatives undertaken by the Federal Communications Commission for supporting third party STB manufacturers is paving the way for the expansion of the Ultra High-Definition (UHD) STB industry. The market is anticipated to gain traction in Asia Pacific owing to the strong presence of low-cost set top box manufacturers, especially in countries such as Korea, Taiwan, and China.
The increasing penetration of 3D and 4K TVs and escalating demand for large screen displays are fueling the demand for Ultra High-Definition (UHD) STBs. Smart features such as STB operability through voice commands given by Remote Control Unit (RCU) is garnering high potential. The computational capabilities of STBs in combination with the advent of quality standards to satiate growing customer expectations have culminated in the STB market growth.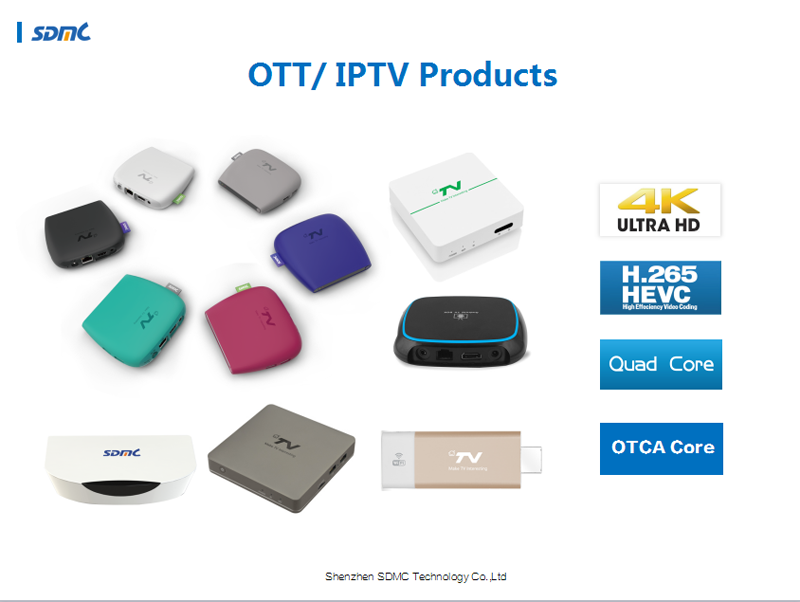 Further key findings from the report suggest:
Internet Protocol Television (IPTV) 4K STBs accounted for over 20% of the market share in 2015 and are expected to witness considerable growth over the forecast period. Increasing broadband penetration can be attributed as the major reason for the rise in the market share of IPTV 4K Set-top Box devices. The IPTV set top box product segment is projected to gain traction owing to benefits such as integration of TV, PC, home phone, and wireless devices offering a high quality of viewing experience to the end-users.
The Asia Pacific 4K STB market was valued at over just over USD 50 million in 2015 and is projected to witness high growth over the next eight years. India is poised to emerge as a lucrative market for UHD STBs with the country expected to witness a CAGR substantially higher than the regional average. Several DTH operators such as Tata Sky, Videocon, and Airtel have launched UHD STBs and are attempting to achieve a higher rural penetration with affordable regional packages.
Key industry participants include ZTE Corporation, SAGEMCOM, Arion Technology, Roku Inc., and Infomir LLC. Manufacturers are emphasizing on UHD STBs incorporated with interactive 4K content to gain a competitive edge in the industry.
Technology giants such as Apple Inc. have managed to make their mark in this competitive industry. The Apple TV device aids the streaming of (Over-The-Top) OTT content and other videos over the internet. The launch of advanced OTT devices such as Google Inc.'s Chromecast media streaming device and Amazon's Fire TV STBs have opened up new avenues in the industry.