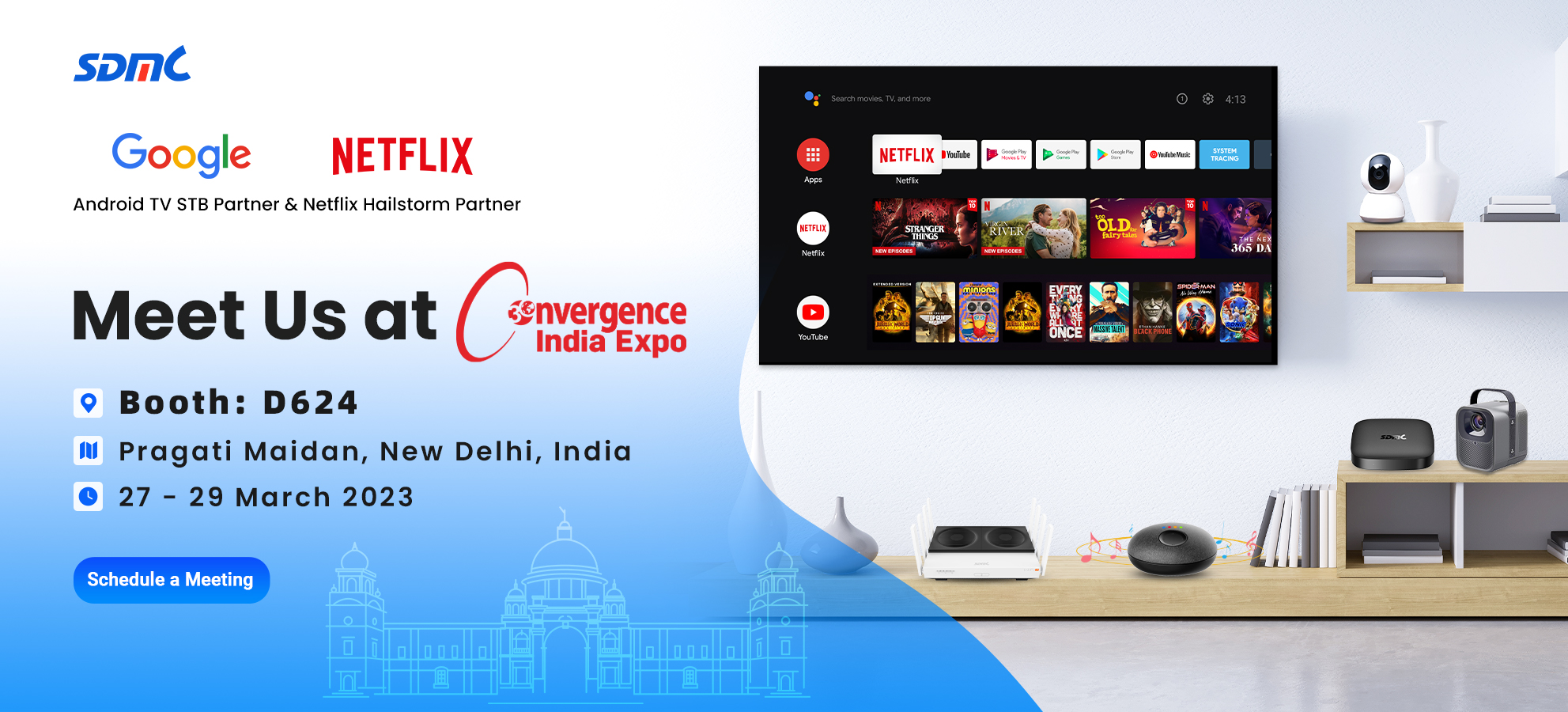 Convergence India 2023 is just around the corner, and we are thrilled to be Android TV & Netflix Hailstorm OEM partner. We are committed to providing you with the quickest access to Netflix-ready Android TV devices, enabling you to swiftly penetrate the OTT market. Here, we cordially invite you to join us and experience different solution demos at booth D624, Pragati Maidan, New Delhi.
Here are the new offerings:
- Pre-certified FHD/UHD OTT devices that support Android TV standard launcher or Operator Tier launcher.
- Secure whole-home Wi-Fi coverage with Wi-Fi 6 Mesh Router and GPON.
- Upgrade your video experience with 8K OTT Box and Split Speaker.
- Matter-ready smart home solution increases compatibility for devices, brands, and platforms.
We would be very happy to discuss our range of products and join us to know more about how Netflix Hailstorm Program helps you achieve your business goal.
Schedule a meeting with us here: https://en.sdmctech.com/ConvergenceIndia2023/