The Consumer Electronics Show (CES) is the global stage for innovation, as well as a bellwether of change of the future. It is known as the place where many companies launch their latest technology offerings. This year, it has attracted over 3000 exhibitors and 100,000 visitors here.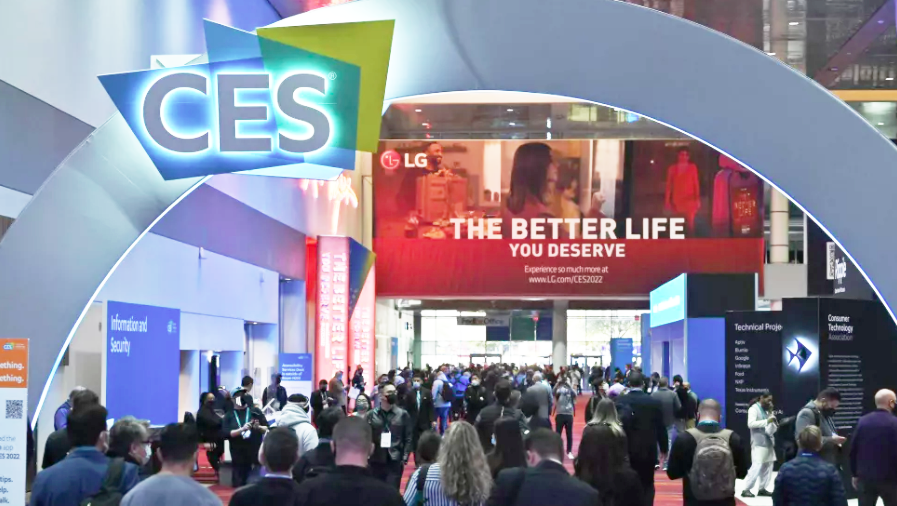 (Image credit: CTA)
Here is a look at some of the top products presented at CES 2023.
Whole-home Wi-Fi Coverage for Non-stop Entertainment
SDMC has provided many innovative broadband products and solutions for operators to expand their network, increase network capacity, and unlock the power of Wi-Fi for homes to enjoy a smart life.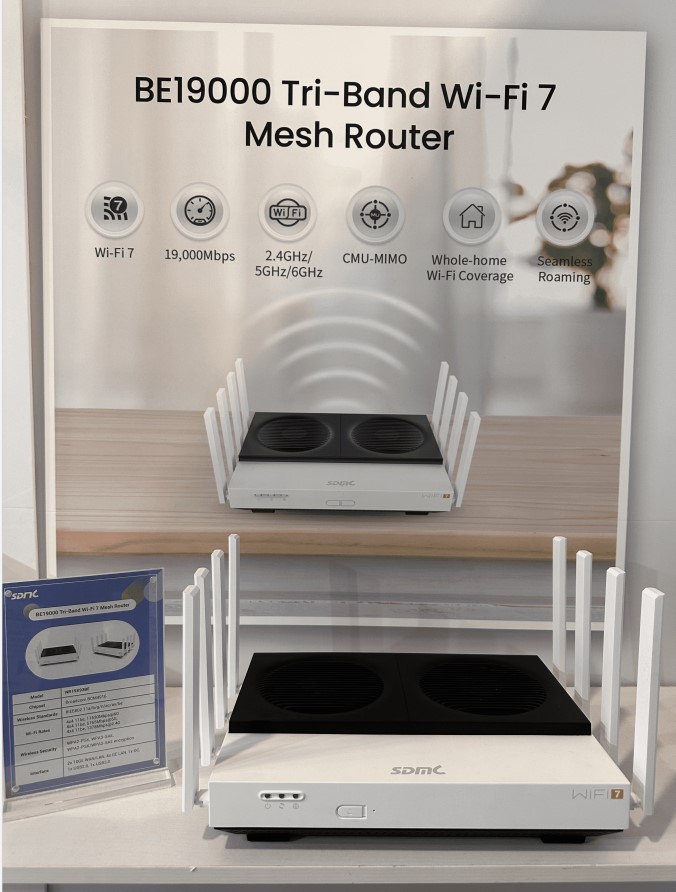 BE19000 Tri-Band Wi-Fi 7 Mesh Router - Experience SDMC's first commercial Wi-Fi 7 converged smart gateway with blazing-fast Wi-Fi speeds of up to 19,000Mbps, lower latency, and higher stability for non-stop entertainment like multiplayer VR/AR applications, cloud gaming, and 4K and 8K video streaming.
AX11000 Tri-Band Wi-Fi 6E XGS-PON Terminal - Compliant with ITU-T G.9807.1 standards, NP1X80EXGS enables operators to offer 10 Gbps speed both in the upstream and downstream with transmission distance up to 20km. The device also supports the EasyMesh standard to allow multiple devices to network rapidly, while expanding home Wi-Fi coverage to eliminate dead spots in every corner.
Upgrades Your Viewing Experience with 8K Wi-Fi 6E OTT Box
If you're wondering about an immersive viewing experience, SDMC's 8K Wi-Fi 6E OTT box might be a good choice. After all, 8K resolution is significantly higher than both 4K and HD resolutions and delivers an incredible sharp and bright picture. Powered by a high-performance Amlogic S928X chipset, the 8K Wi-Fi 6E OTT box provides great processing capability and smooth video playing adopting advanced Wi-Fi 6E technology. Plus, it supports thousands of apps, so you can enjoy all your favorite streaming content from YouTube, HBO Max, Disney Plus, and more.
Experience Next-gen ATSC 3.0 Broadcasts with SDMC ATSC 3.0 Dongle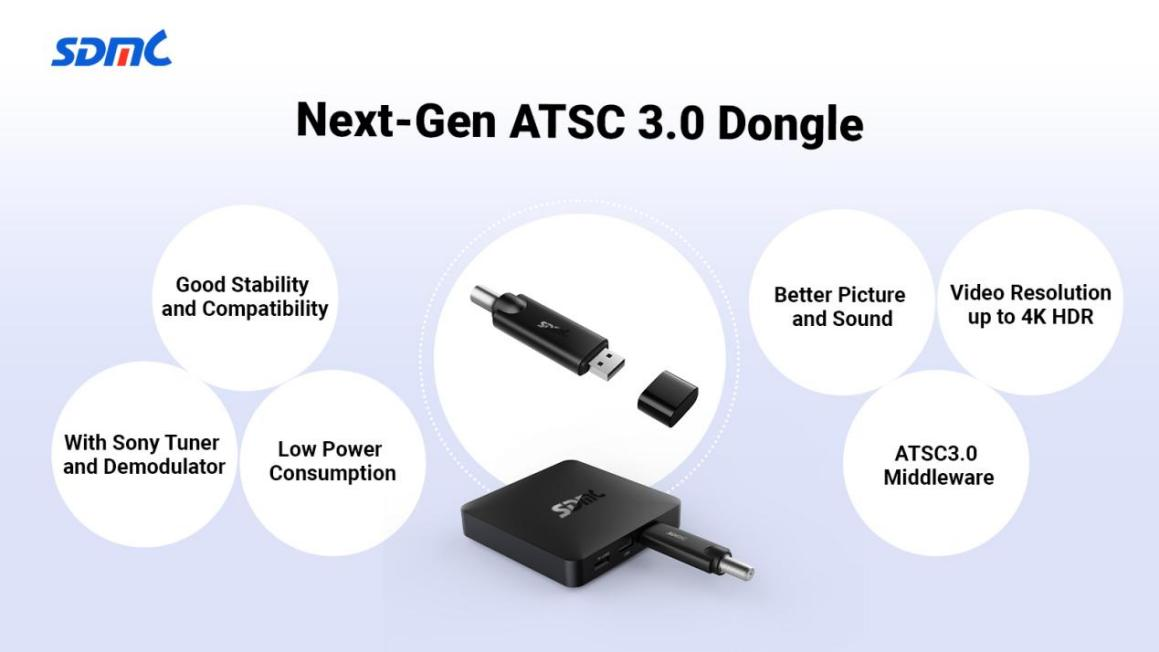 The ATSC 3.0 USB receiver is a cost-effective TV dongle configured with an ATSC 3.0 digital terrestrial demodulator, enabling operators to offer upgrade solutions for millions of homes in North America to experience next-gen ATSC 3.0 broadcasts, on their existing set-top box and other smart display devices. Only by plugging it into Android set-top box that is compatible with USB 2.0 and above, their devices are directly converted into hybrid devices and bring the most out of live sports, news, events, and more.
4K Android TV STBs for Netflix Hailstorm
According to recent reports, Netflix remains one of the most popular streaming services in the US for total minutes watched. SDMC worked closely with Netflix on the Netflix Hailstorm scaling program to provide lower cost and faster time-to-market STB reference solutions for operators, enabling users to access Netflix service and further improving user engagement.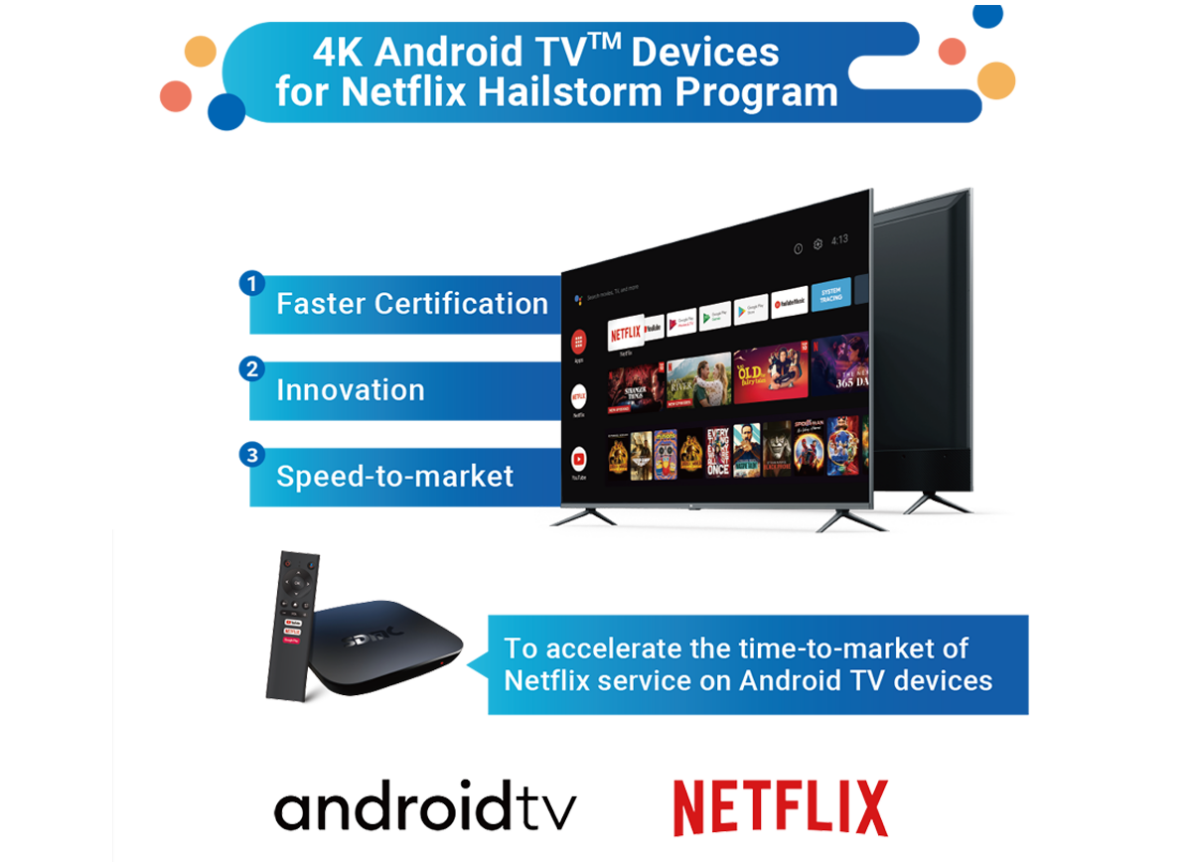 Enjoy Endless Entertainment with Google TV
Google TV, running on top of Android, brings together movies, shows, live TV, and more and organizes them just for you.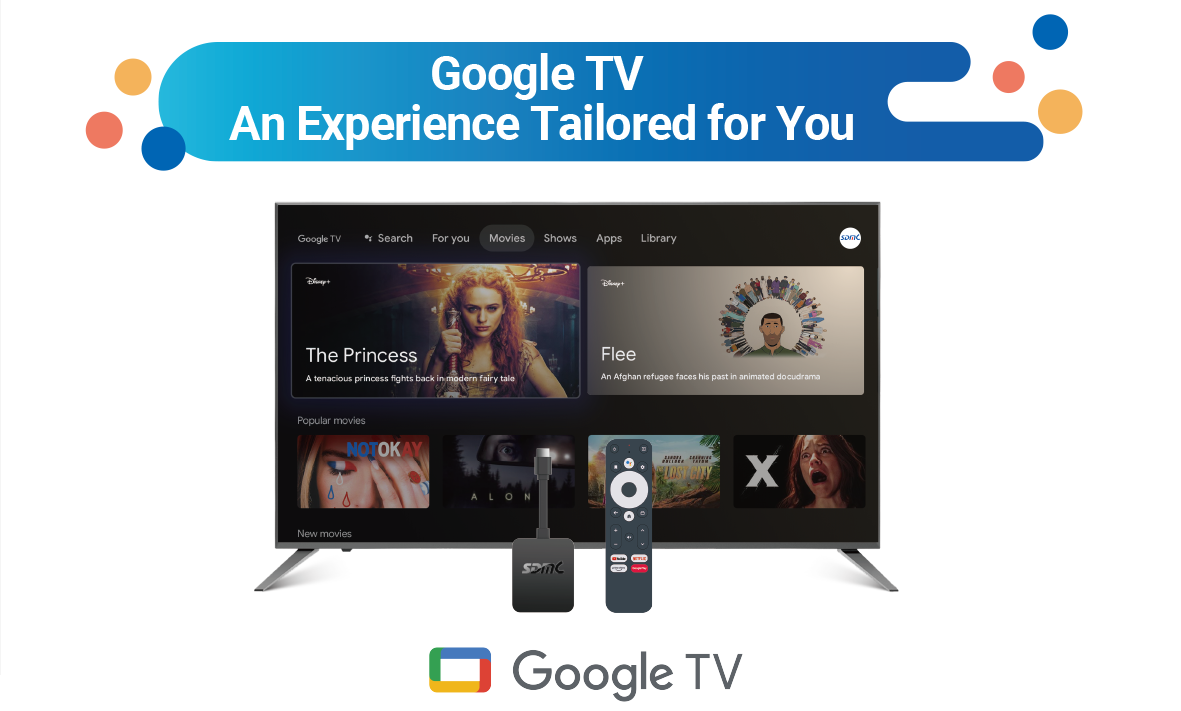 SDMC provides 4K OTT boxes with Google TV for you to access all of the features and enjoy endless entertainment.
Google TV Features
l No more jumping between apps - All movies and TV shows are displayed on the homescreen from all your services.
l With help from Google - Get Google Assistant for hands-free help, such as getting everyday tasks done more easily or finding the content you love.
l Best of Live TV - Tuner content is enhanced by knowledge graph powering recommendations for live content.
The Leading Solution Provider of Smart Home Ecosystem
SDMC is on a mission to build a smart home ecosystem by helping global operators deliver smart home media entertainment services in the most effortless way. Please feel free to contact our team at info@sdmctech.com to experience our future-proof solutions of Netflix Hailstorm, Google TV, 8K OTT Box, ATSC 3.0, Wi-Fi 7, XGS-PON, DOCSIS 3.1, etc. One Home solution contributes to your business.