SDMC, a leading solution provider of smart home ecosystem, has announced its strategic partnership with AirConsole, a cloud-based video game console developed by Zurich-based startup N-Dream AG.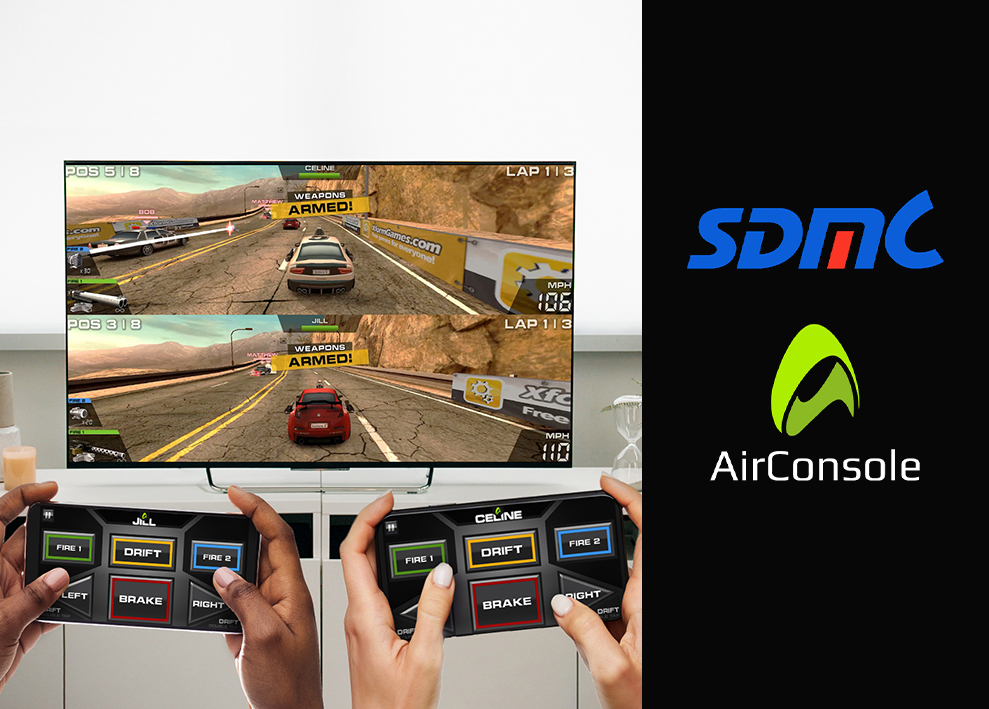 Through the partnership with AirConsole, SDMC now offers a next-gen cloud gaming solution that will keep the operator's audience engaged and increase their screen time while enabling Mobile Network Operators to increase their ARPU.
AirConsole enables SDMC customers to play casual multiplayer games on their smart TV boxes, using their smartphones as a controller. No other hardware is required.
Operators can now personalize their gaming offering using the Entertainment Control Center. The AirConsole platform is seamlessly integrated into the SDMC ecosystem enabling operators to quickly and easily add a gaming solution for their users to enjoy.
"As our customers are looking for new ways to enhance their content offering and increase their revenue, gaming on the big screen has become an increasingly popular option." said David Li, CEO of SDMC, "Integrating the AirConsole multiplayer gaming solution into SDMC's platform and hardware offering allows operators to enrich their TV service, attract new audiences and create a multi-generational quality time for their users, without making a significant investment in servers or needing to deploy additional hardware."
"The AirConsole team is thrilled about this new TV partnership with SDMC since our gaming platform is becoming available in more living rooms than ever before." said Anthony Cliquot, CEO of AirConsole. "This collaboration will speed up launches of new local partnerships with telecom operators that have chosen SDMC products which are a perfect fit for the technical requirements of our platform. "
The joint ready-to-go solution will be showcased at Android TV Summit APAC from 8th to 10th November in Queen Sirikit National Convention Centre, Bangkok, Thailand. Welcome to meet our team at MR117 and AirConsole at Meeting Room 105 to experience the live demo of this gaming solution.
About SDMC
As the global leader in the field of the Smart Home ecosystem, SDMC has established end-to-end solution advantages in Android TV devices, Docsis 3.1 / 10G XGSPON / Wi-Fi 6 / 6E / 7 Broadband devices, OTT / IoT platform and SaaS cloud services, helping operators worldwide deliver immersive video experience and rich entertainment services to their subscribers. Through close collaboration with ecosystem partners, we create lasting value for our customers, enrich home life and build a more intelligent future.
Since 2003, SDMC has served over 300 customers and 100 million households around the world. For more info visit https://www.sdmctech.com/
About N-Dream AG
N-Dream AG, founded in 2015 and based in Zurich Switzerland, is the company behind AirConsole.
AirConsole is a next-gen video game platform that brings back local multiplayer gaming in the most intuitive way: by turning any Android TV into a gaming console and smartphones into gamepads.
Requiring no hardware that users don't already own, AirConsole is the perfect entertainment system to play casual games anywhere, with anyone, at any time. For more info visit www.airconsole.com