After the outbreak of smart speakers in 2017, Its market is still booming in 2018. In addition to traditional smart speaker enterprises, Google,
Amazon, Alibaba and other Internet champions have entered the market one after another, creating a situation of smart speakers flourishing.
Recently, SDMC also expands its product roadmap to the smart speaker as a point of penetration to smart Home IoT solution. This smart speaker
is specially designed for operators which enable audience to control set-top boxes or related home device via voice command. The most important
is it supports OEM & ODM.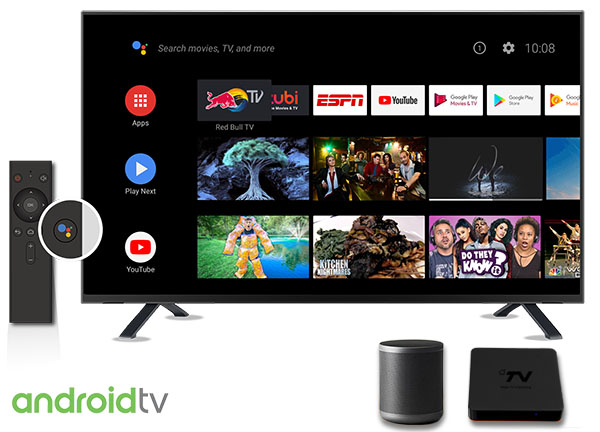 The following is its specifications
RAM: DDR3 2GB

Memory/Flash: 8GB

OS: Android TV 8.0 or higher

Wi-Fi: Dual band 2*2 -802.11 AC

Bluetooth: 4.2 mesh

Gateway: Zigbee 3.0 gateway

Mic: 2 Linear Mic Array

Speak: 5W

Ports: SPDIF, RJ45, HDMI 2.1, Mini AV, DC input, USB3.0*1
Features:
Far-Field Voice Input:

Built-in two Linear microphone array, support Far-Field voice.

Hands-free TV Control:

Support 4K TV play, you can ask it to turn on the TV and switch to a particular movie VOD / play via Far-Field voice, this makes watching TV easier.

24 Hour AI Smart Speaker:

When the TV screen closes, it becomes a 24 Hour AI Assistant, it can always listen for your queries and requests, such as book schedule, make an alarm, get weather and traffic updates, play music...

Housekeeper:

Build in Zigbee gateway, can control smart home device through Far-Field voice, such as Turn on the bedroom light, Change the temperature to 72 degrees, etc.
AI assistants like this are very much the future.Things are moving quickly in this space right now, as millions and millions of dollars are invested in R&D. One day everything will be done by voice.