With the widespread of audio and video programs on the Internet, DRM was introduced and widely used to curb piracy of content by restricting users' ability to copy it. DRM is a class of technologies used to stop, or at least ease, the practice of piracy. DRM is intended to protect the copyright of right owners by preventing unauthorized copy of intellectual property.
DRM Introduction
DRM, short for Digital Rights Management, is created and developed along with the widespread of audio and video on the Internet. DRM is intended to protect the copyright of digital content. DRM prevents unauthorized copying of digital media. DRM helps control and restrict the right to use the digital media content.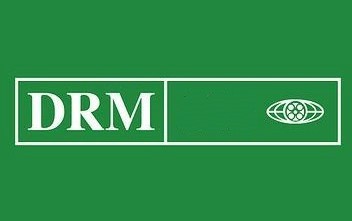 In recent years, with the rapid development of the Internet, digital products including audio, video, games, software, and e-books are increasingly popular. However, digital content can be easily copied without any quality damage, people bulk copy and distribute content free of charge and without any loss of quality, thus digital media industry suffered serious losses and Internet become the hotbed of spreading illegal use of copyrighted media content, which seriously infringed the legal rights of digital content providers, distributors, operators and consumers. Therefore, the lack of effective digital copyright protection mechanism will greatly hinder the development of OTT. Therefore, to prevent illegal copying and proliferation of digital content is a key issue facing the development of the digital content industry. DRM provides solutions emphasis on the use of technology in all aspects of digital product distribution, transmission and use are controlled so that digital products can only be used by the authorized persons.
DRM not only helps copyright protection, but also provides a complete solution for the transmission, management and distribution of digital content. So DRM is a system concept that including protects, manages and distributes copyrighted digital media content.
DRM Integrated in Set Top Boxes
A set-top box is a terminal device connected to the TV. DRM for set-top boxes means client security, server security, communications and authentication security. Because users need the paid digital content be delivered in real-time, thus the encryption and decryption speed need be very fast. SDMC has successfully seamlessly completed DRM integration in OTT set-top boxes. SDMC OTT set-top boxes are all can be integrated with Verimatrix, PlayReady, and Widevine, operators and large customers can choose DRM types according to their needs.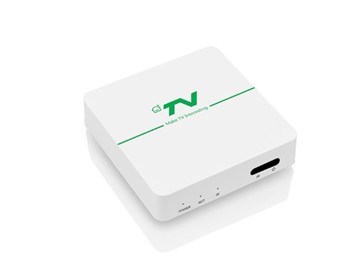 SDMC DV7905 quad-core OTT set-top box supports DRM to provide secure content delivery with trusted hardware, low power consumption and high efficiency. DV7905 fully compliant with the strictest standards of copyright management services required by OTT and perfectly meet the needs of the industrial ecological chain. It is undoubtedly the best solution for those who want to grasp OTT market opportunities and protect intellectual property rights.
SDMC has built a close cooperation with secure content delivery solutions vendors such as Verimatrix to offer a full range of cost-effective solutions for customers and partners. DV7905, DV7819 and other OTT set-top boxes are the excellent choices for pay-tv operators and networks television service provider.
According to ABI Research, the global OTT market compound annual growth rate will reach 24% from 2015 to 2019. Secure content delivery and digital rights management is a major issue of concern. SDMC seamlessly integrated DRM into OTT set-top boxes, meet the increasing security demand in OTT market.