According to a recent report from Parks Associates, an internet market research and consulting firm, the revenue generated from US sports OTT subscriptions is expected to reach $13.1 billion in 2022, and is projected to double to approximately $22.6 billion in 2027, an increase of 73%. The report, titled "OTT and Sports: Services and Strategies for Growth", provides an in-depth analysis of the sports content industry and examines the pay TV sports media landscape, andriod set top box, direct-to-consumer trends, and the viewing experience for sports fans.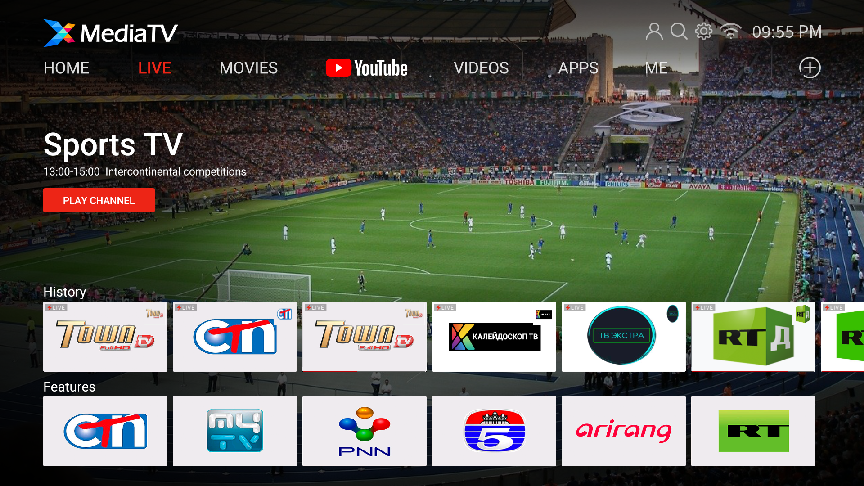 The report highlights that traditional pay TV is losing its hold on sports media rights, and streaming providers are seeking out original and exclusive content, such as live sports, to retain and attract subscribers. For instance, Amazon recently broadcasted the NFL's Thursday Night Football game on its Prime Video platform, while Apple has secured a 10-year deal with Major League Soccer (MLS).
According to Jennifer Kent, Vice President of Research at Parks Associates, the shift from traditional pay TV to online streaming services is causing a change in the way sports media rights are viewed and distributed. The report, "OTT and Sports: Services and Strategies for Growth", examines this trend and its potential impact on the sports media industry.
Kent notes that sports media rights owners aim to reach as many viewers as possible, and online and streaming services have a large audience, which has led media conglomerates to shift resources towards developing their own streaming services to compete with digital giants. However, the report also highlights that this transition could result in the loss of paying subscribers for traditional cable services and andriod tv boxes.
With over 50 specific sports OTT services in the US, the market is highly fragmented and competitive. Kent comments that the competition for sports-related content has always been intense, but with the growth of streaming services, the distribution of content has become even more competitive.