With the launch of the Chromecast with Google TV, Google TV appears in the public's view. According to the reports of 9to5google, it's going to replace Android TV over the next two years. Google TV and android TV, any differences? Let's explore together!

The History of Google TV
The first incarnation of Google TV actually arrived back in 2010, a joint project with Intel, Sony and Logitech. It was a platform that combined the Android mobile operating system with the Google Chrome web browser, but was designed to work on televisions instead of smartphones and computers.
LG, Samsung, Hisense and others also got involved, and in 2014 it morphed into Android TV, which gave casting technology its debut. Still with us today, Android TV went on to become a smart television platform used by a range of manufacturers, including Sony, Hisense and Philips. Where televisions by Samsung, for example, use their own interface for apps and other connected services, televisions by Sony and others use Android TV as the operating system.

The new Google TV
Google TV is built on top of Android TV 10. However, this is not just a new variation designed for Google's own hardware; it will be the TV platform the company uses on its devices and makes available to partners for third-party devices as well.
Starting in 2021, Google TV will start showing up on set-top boxes, dongles, and full smart TVs from Google's current Android TV partners while regular Android TV devices can also hit the market. By 2022, all Android TV retail devices will be using the new platform. Currently available Android TV devices will also either be updated to the new experience or adopt some of its features over time.
For a while, these two experiences will co-exist. That may take the form of both current and new hardware, depending on what manufacturers have in mind.
Any differences between Google TV and Android TV?
Google TV, technically speaking, is still Android TV. The simplest way to think about Google TV is to imagine Android TV with a fresh coat of paint.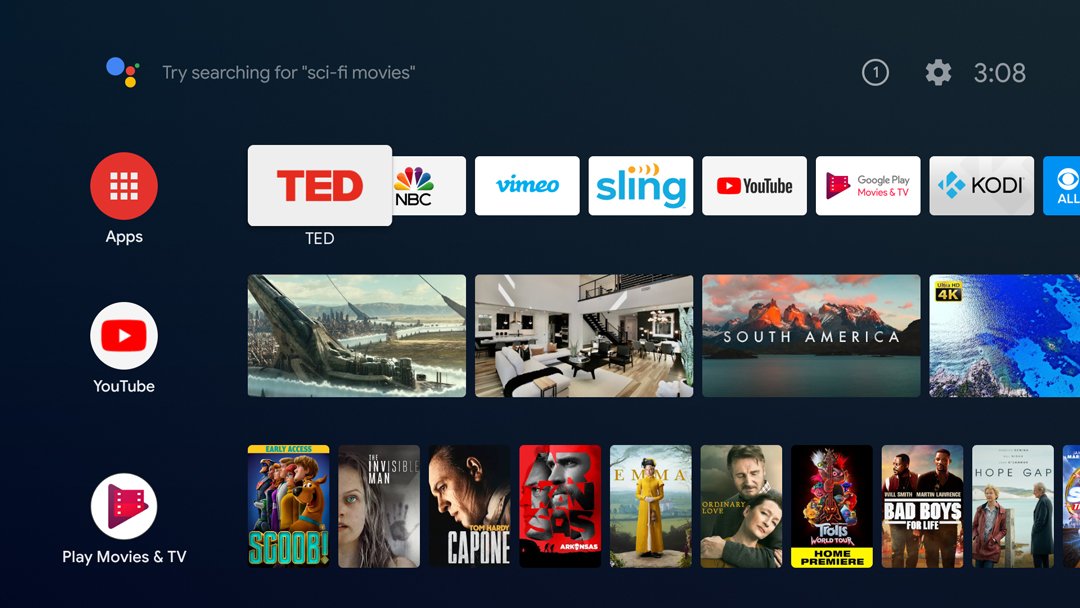 Android TV Home Screen
The biggest change with Google TV is the Home screen. Google completely revamped the Home screen experience to be based around recommendations. Movies and TV shows are pulled from the streaming services you subscribe to.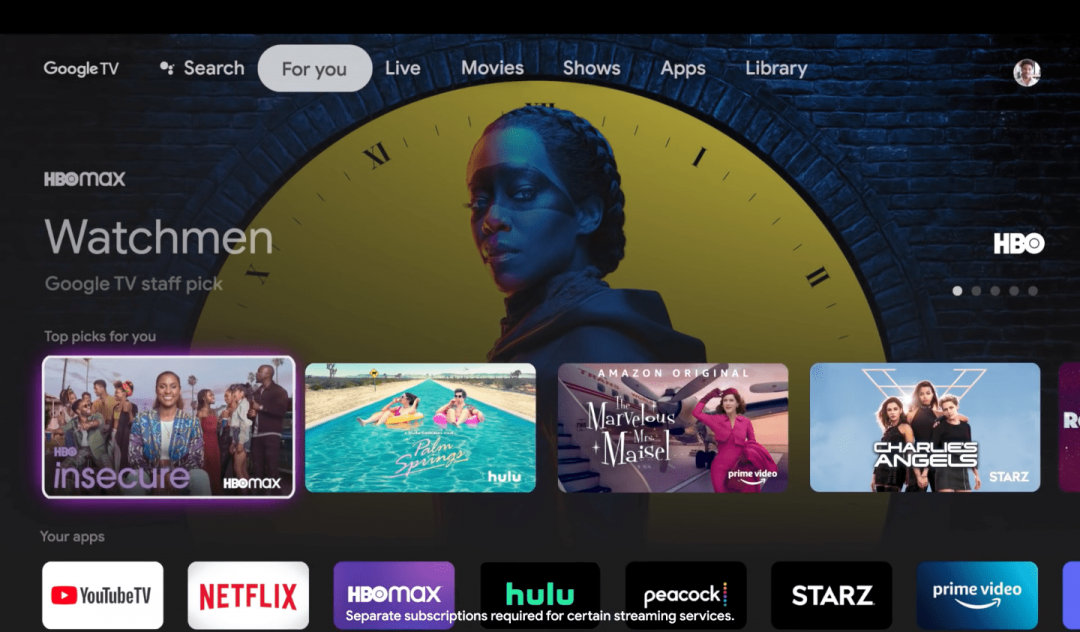 Google TV Home Screen
The entire setup process for a new device has been revamped as well. Instead of taking place on the TV itself, set up now happens through the Google Home app. During the setup process, Google asks you to choose your streaming services so it can customize the Home screen recommendations.
Another key component of the Google TV Home screen is the "Watchlist." You can add movies and TV shows to your Watchlist from Google Search on your phone, tablet, or computer. They will then be easily accessible from the Google TV Home screen. The content is also available in the Google TV app.
That's right, there's also a Google TV app. The Google Play Movies & TV app has been renamed to Google TV. It's still the place to rent and purchase movies and TV shows in Google's ecosystem, but now it also includes your streaming services and Watchlist. Search for anything and Google TV will tell you where it can be watched.
The important thing to know is Google TV is still Android TV. It may look very different, but at the core they are the same. The Home screen is where most of the changes lie, and older devices will eventually get the same experience.
Source:
9to5google,
howtogeek