Global OTT revenue reached $83 billion in 2019. According to Digital TV Research, the global OTT market continues to grow with an estimated US$16 billion to be added in 2020. Besides, the number of pay-TV subscribers passed 1 billion in 2018 and will increase by 34 million pay-TV subscribers between 2019 and 2025.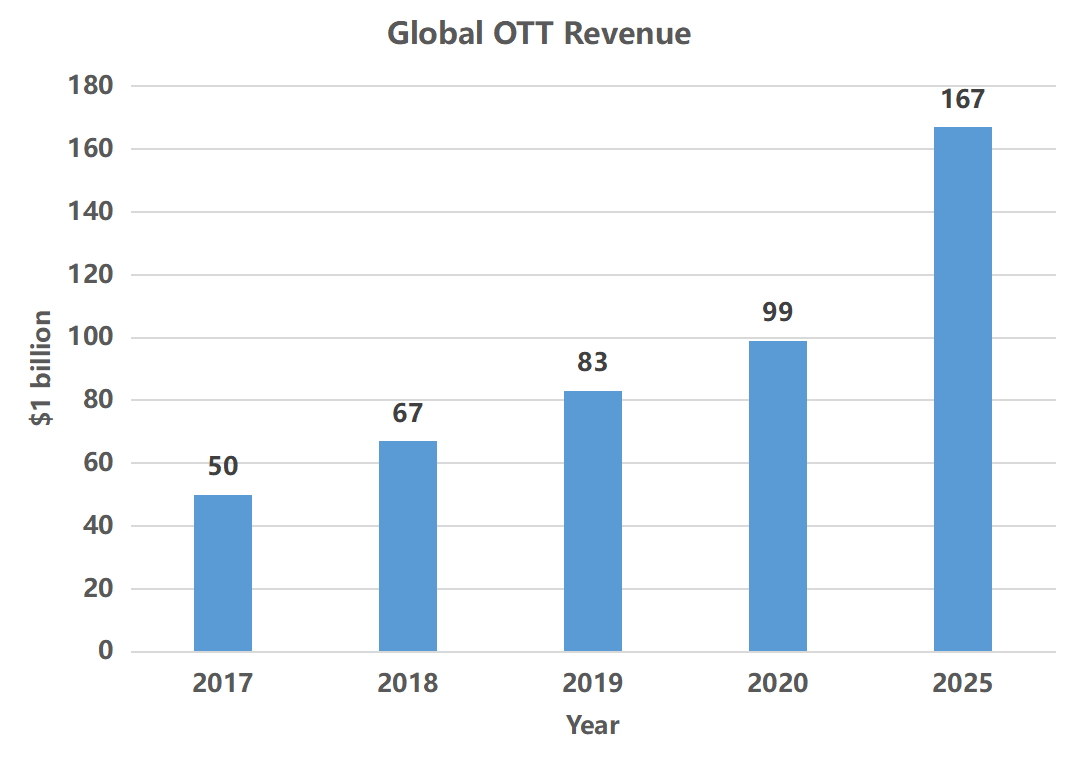 Generally, the OTT market is witnessing a massive expansion in terms of the number of revenue as well as users.
What is OTT? Why OTT Media Service is Growing in Popularity?
An over-the-top (OTT) refers to the delivery of film and TV content to viewers via high-speed Internet instead of cable, broadband, and satellite platforms.
With the rapid development of the Internet and the continuous improvement of basic infrastructure, connected TVs and other streaming media players are becoming more popular among consumers. Consumers can watch their favorite programs directly using the internet rather than waiting for a show or movie to air on traditional TV.
Just as viewing habits changed globally, there is a huge rise in demand for on-demand content, especially for SVOD and AVOD. According to Digital TV Research, SVOD will continue to be the dominant force in OTT with its share of revenue set to stay at around 58%, and AVOD will cement itself in second place.
The growth of the streaming devices market is being driven by a substantial increase in demand for live-streamed content and a huge rise in the popularity of video. Furthermore, the soaring demand for customized content also led to significant adoption rates of OTT devices.
Android TV Device is Becoming a Hot Choice
Android TV device has gained immense popularity over the past few years due to the following reasons.
- Access tons of content from the Google Play store
Android offers a rich user experience that's optimized for apps running on large screen devices, such as high-definition televisions. With the ability to download apps from the Google Play store, you can browse the web, watch the latest movies, and play games right on your TV, staying entertained for hours.
- Google Assistant expands on smarter help
Do more on your TV with your voice. Press the Google Assistant button on your remote to speak a few commands, and you can quickly get recommendations to match your mood such as scanning for the latest Netflix series, listening to the most popular music on YouTube, getting the weather information, etc.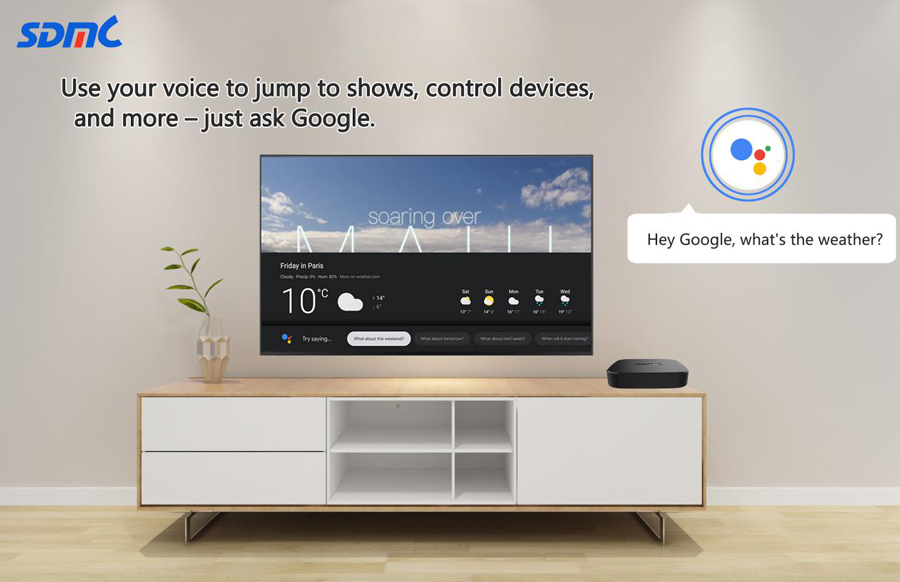 - Compatibility with other mobile devices
Android-based boxes / dongles / sticks are compatible with other mobile devices. With built-in Chromecast, you can cast content like photos, music, videos, games, and other content you like from your phone, tablet, or laptop to your TV.
- Android TV STB can be treated as smart home gateway
Android TV STB can work directly with several smart home devices including lights, switches, outlets, and thermostats that are compatible with Google Assistant. By giving a simple voice command like, "Ok Google, turn on lights in the kitchen"or"Hey Google, set the heat to 70 degrees Fahrenheit", you can control devices at home effortlessly.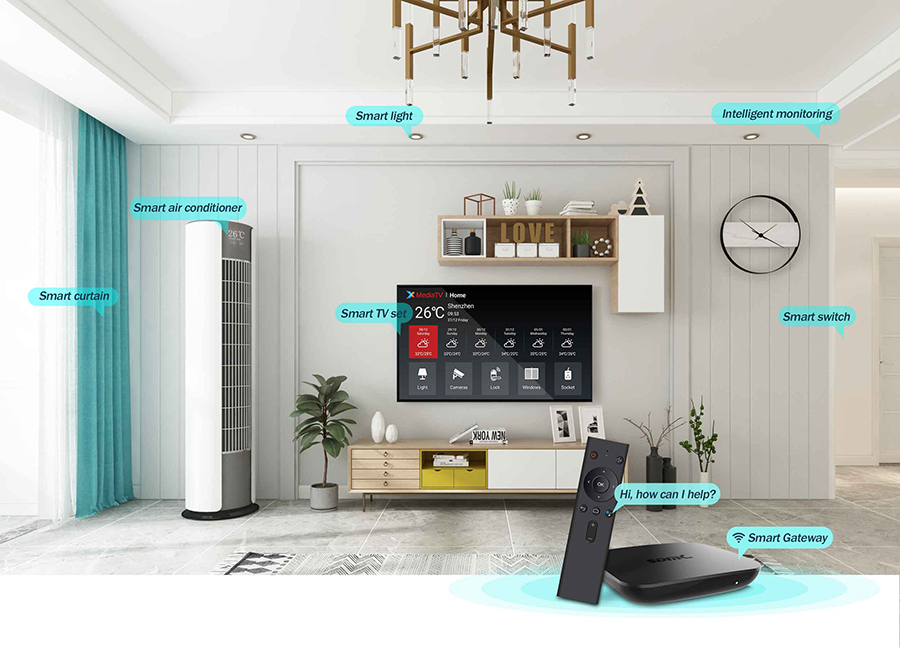 How to start your OTT services quickly?
Since OTT will be the mainstream in the future, many operators may be affected by the lack of content, OTT platform, or CDN servers. The urgent thing is how to start OTT services quickly to monetize their business and increase profits.
As the global leader in the field of OTT industry, SDMC has extensive project experience in OTT end-to-end solutions for speeding up time to market. With its expertise and continuous development, SDMC can deliver a complete Android-based OTT solution: from hardware to software integration to developing new features, from Android TV certification to deployment support to full lifecycle management upgrades and maintenance.
Since 2003, SDMC has served over 300 customers and 100 million households around the world.
Welcome to contact our experienced team to discuss the cooperation opportunity for OTT business!