So what is the Operating System powering your Smart TV today? From both a TV manufacturer perspective as well as from a consumer perspective there are many options available.
We'll see that this is a very fragmented marketplace that also heavily depends on which country/region you happen to live in. More about that later. It certainly reminds us of the OS wars on the desktop/laptops and the mobile phone… First the available options from a worldwide perspective:
1) A customized Android AOSP or another customized OS with or without a combination with a 3rd party app store like Opera TV (now called Vewd – basically an HTML5-based storefront of web apps optimized for TV).
2) Android TV, developed by Google.
3) Firefox OS (Mozilla stopped developing Firefox OS in July 2016, Panasonic continues their own fork of the OS, now called "My Home Screen 2.0"),
4) Roku TV, a heavily modified version of Linux called Roku OS, developed by Roku,
5) Tizen OS, a Linux-based OS used by Samsung,
6) WebOS, a Linux derivative used by LG.
Out of these, the third party non-proprietary Smart TV Operating Systems are: Android AOSP, Android TV, Roku TV and Firefox OS (the now discontinued open-source operating system). The proprietary Smart TV Operating Systems here are: My Home Screen 2.0, Tizen OS and WebOS. Clarification: "Proprietary" means TVs whose operating system is made specifically by the TV manufacturer, versus an established broadly used OS by multiple vendors. Let's examine our options! In this dossier we'll take a closer look at who supports what.
Option number 1: Android AOSP

Android AOSP (Android Open Source Project) is an open source software stack for a wide range of devices and a corresponding open source project led by Google. Not to be confused with Android TV (see below), AOSP can be used to create a customized Operating System for almost any device available. Since it is missing the Google Play Store (not part of Android AOSP!), manufacturers will have to add/create the missing components. A number of TV and Set Top Box manufacturers used Android AOSP to build a solution before Android TV was launched. Some manufacturers are still using this option: An example of a well-known Android AOSP fork is Amazon Fire TV, basically the Operating System Amazon's digital media players run (called Fire OS). There are two versions of Fire OS: Fire OS 5 and 6. Fire OS 5 is a fork of Android 5.1 (Lollipop, API level 22), while Fire OS 6 is based on Android 7.1 (Nougat API, level 25). Recently Fire OS has become available as an option for TV manufacturers. So, from a Smart TV manufacturers perspective, the following vendors offer Smart TV's based on Android AOSP:
Amazon Fire TV (Amazon licensed the Fire TV OS to Tsinghua TongFang, the parent company of Seiki, Westinghouse, and Element Electronics).
Vu Televisions (based on Android AOSP with an Opera TV/Vewd 3rd party app store).
We also really need to add a separate paragraph here addressing the Chinese manufacturers (& market) under the Android AOSP chapter, as many vendors here use an Android AOSP based OS (fork) in their Smart TV's. So let's have a look at these TV manufacturers actively selling in China but also abroad under their own brand or OEM re-branded. In China these vendors are focusing on the very local market specific (OTT/VOD) services integration and availability: Think Tencent Video, Xunlei Kankan, etc. So, who are these Chinese Smart TV manufacturers?
Changhong (Changhong Sichuan Changhong Electric Co., Ltd. is a Chinese consumer electronics company (including Smart TV manufacturing) based in Mianyang, Sichuan province, China, and founded on October 1958).
Haier (Haier Group Corporation is a Chinese collective multinational consumer electronics and home appliances company headquartered in Qingdao, Shandong province, China). Haier has been using Yun OS – A fork based on Android AOSP, which was developed by Alibaba Cloud, a subsidiary of Chinese company Alibaba Group. Yun OS was released in China on July 28, 2011).
Hisense (Hisense is a very well known Chinese TV brand based out of the Qingdao, Shandong province in China: It is a state-owned company which was founded in 1969 and now is a multinational electronics manufacturer. Hisense is one of the best-selling TV brand in China at the time of writing this article: Hisense in China uses Android AOSP with additional middleware – they call it the VIDAA platform and was created before Android TV was launched. It came out of the Jamdeo initiative (a joint venture between Flextronics & Hisense).
Konka (Konka Group Co., Ltd. is a Chinese manufacturer of electronics and telecommunication products based in Shenzhen, Guangdong province, China).
Le.com/ LeTV / LeEco (Le.com – formerly LeTV – was founded by Jia Yueting in Beijing in 2004 and it was the first streaming video company in China to go public. Jia Yueting later started the Leshi Holding (as a sister company of LeTV) to provide media content and complimentary products that linked to its services. Both LeTV services and Leshi products were marketed internationally under the LeTV name until January 2016, when media services began under the Le.com name and electronics products were labeled LeEco. Their current Smart TV OS is called "EUI 6.0 Greyhound" and it is essentially an Android AOSP fork).
Skyworth (Skyworth is headquartered in Shenzhen, China and was established in 1988. Like many Chinese Smart TV manufacturers, Skyworth is also an OEM vendor, thus making televisions that retail under brand names other than its own).
TCL (TCL stands for "The Creative Life". It is also one of the largest Smart TV manufacturers worldwide. TCL was founded in 1981 in Huizhou City, Guangdong province in China. An example of Android AOSP integration in their TV's is their FFalcon – Thunderbird brand – these TV's run what they call the FFUI, which is based on the TCL TV+OS Operating System, which in essence is an Android AOSP fork).
Xiaomi (Xiaomi was founded in 2010 by serial entrepreneur Lei Jun. The Mi TV is a line of smart TVs designed and marketed by Xiaomi. They run Android (AOSP) and were initially announced in 2013).
SDMC (Founded in 2003. One of the listed enterprises which are professionalized in digital TV industry in China. SDMC system and products are widely used in telecom, broadcasting, hotel, hospital, school, residential area and other industries in both domestic and overseas).
Option number 2: Android TV

The Smart TV platform Android TV is developed by Google. It is based on the Android operating system and it creates an interactive television experience through a 3-meter/10-foot user interface. It was initially announced on June 25, 2014, at Google I/O 2014. Not to be confused with the pure "Android Open Source Project"-based platforms running a modified version of the Open Source Operating system (see above). Android TV is a fully fledged professional Operating System that can be deployed on both Smart TV's and Set Top Boxes. The main advantage? It comes with the Google Play Store for Android TV. But it also features voice-search, Google Assistant and Chromecast! So here is the list of TV Manufacturers (vendors/brands) supporting Android TV today:
– Arçelik (TV brand names include: Arçelik, Beko, Grundig and Altus).
– Bang & Olufsen (B&O).
– Haier (Haier moved from using Roku to Android TV in 2017).
– Hisense
= Iris
– LeEco
– Philips (TP Vision is the company that engages in developing, manufacturing and marketing Philips branded Android TV sets in Europe, Russia, Middle East, Brazil, Argentina, Uruguay, Paraguay and selected countries in Asia-Pacific excluding China).
– Sharp
– Skyworth
– Sony
– TCL (TV brand names include: TCL and Thomson).
– Toshiba
– Vestel
Option number 3: Firefox OS (now called "My Home Screen 2.0")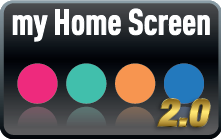 Firefox OS is now a discontinued open-source operating system – made for smartphones, tablet computers and smart TVs – it was designed by Mozilla and external contributors. Panasonic will now continue to develop the operating system in-house for use in their Smart TVs, re-branded to "My Home Screen", powered by the Firefox OS. This means that the OS essentially also moved from the non-proprietary to the proprietary Smart TV OS category. Therefore the ONLY vendor using this OS is:
Panasonic
Option number 4: Roku TV

Roku is a manufacturer of streaming devices with a very specific geographical market share/footprint: They are non-existent outside North America with regards to their Roku TV solution (their external players however are available in NA, LATAM, France and The United Kingdom). Roku OS is a heavily modified version of Linux and Roku announced its first branded Smart TV 2014. These TVs are now manufactured by companies (licensee brands running Roku OS and using Roku's Smart TV hardware reference design) like Element, Hisense, Hitachi, Insignia, RCA, Sharp and TCL. They use the Roku user interface from Roku OS as the "brain" of the TV. Therefore the licensee brands of Roku TV are (North America only!):
– Element Electronics
– Hisense USA
– Hitachi
– Insignia
– RCA
– Sharp USA
– TCL USA
– Haier (Haier moved from using Roku to Android TV in 2017).
– Philips USA (Manufactured for the US market by Funai – see this announcement dated November 13th, 2017 – for
The US market only: Philips-branded TVs to come with built-in Roku streaming).
Option number 5: Tizen OS

Tizen is an operating system based on a Linux kernel. It is a project within the Linux Foundation and is governed by a Technical Steering Group (TSG). Tizen is controlled by Samsung and also backed by Intel. Samsung, however, is the only Tizen member incorporating and developing the operating system, increasingly distributing it to its own products. The operating system consists of many open source components, however a number of components are internally developed by Samsung (e.g., boot animation, calendar, task manager, music player applications). These are released under the Flora License, essentially a BSD- or Apache-style license except granting patents to "Tizen Certified Platform" only: Therefore it is very unlikely any other vendor will use or be able to use Tizen OS on their non-Samsung devices. Note that the Samsung UI on these TV's is called/marketed as "Smart Hub".
Samsung
Option number 6: WebOS
An OS with a long and complicated history: WebOS, also known as Open WebOS or LG WebOS, is a Linux kernel-based multitasking operating system for smart devices such as Smart TVs and it has also been used as a mobile operating system. Initially developed by Palm, Inc. (which was acquired by Hewlett-Packard), HP made the platform open source, at which point it became Open WebOS. The operating system was sold and patents were licensed to LG Electronics back in 2013: HP still held on to patents underlying WebOS. As well as its use as an OS for smart TVs, LG has expanded its use to various IoT devices. As a starting point, LG showcased an LG Wearable Platform OS (WebOS) smartwatch in early 2015. In 2014, HP sold its webOS patents to Qualcomm: LG did not get the patents to WebOS; those went to Qualcomm. LG is the only vendor using it for a range of devices today: At CES 2017, LG even announced a smart refrigerator with WebOS. WebOS is really going IoT, way beyond a TV Operating System. However, because of the complicated licensing situation, it is highly unlikely any other vendor will start using WebOS for Smart TV's. The only vendor using this OS for Smart TV is:
LG
Conclusion:
So there you have it. That's the Smart TV OS playing field. A very fragmented marketplace indeed: Some larger manufacturers even support multiple Operating Systems. Furthermore: OEM's. Brand license agreements… But what does this mean? For an OTT player it is now a question of prioritizing app development: They will need to look at it from a regional (per country) market share perspective, but should also not forget to take into account a global trends perspective.
Consumers have other worries: For how long will the vendor of my choice support OS upgrades (yes, we've seen this dilemma before on mobile phones for example). Consumers are not buying TV's to use them for only 3 or 4 years, so this is an important topic to consider. Also the availability of key apps (region or country specific) is important. It is advisable to make a list of apps you will want to use on your TV before deciding to buy into any platform: The app may not be available for the platform of your choice (typical apps to check are Netflix, Spotify, local OTT providers and so on). Unfortunately most average consumers won't even know what a Smart TV OS is in the first place, but an informed consumer should ask which Operating System is powering the Smart TV they are thinking about buying – well before making their final purchase/decision.
Links: broadbandtvnews