AVC launched the " the 2017 mid-year OTT operation big data blue book." Blue Book based on
Ovied's
own mass operation monitoring data, inventory the latest development trend of China's OTT industry in the first half of 2017 and forecast the future.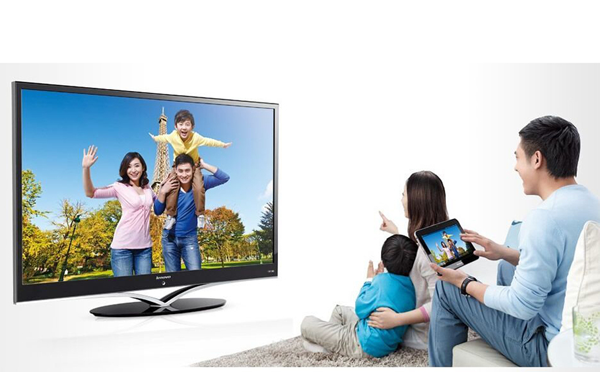 Oliver cloud network assistant president, family Internet big data division general manager Li Ye interpreted on the content of the blue book. Li Ye pointed out that 2017 H1, China TV total sales is 21.81 million units, down 7.3%, while OTT users still showed a high degree of active, the number of active terminals 81.12 million units, an increase of 17.9%.

First of all, OTT has achieved the breakthrough of quantitative change to qualitative change on the scale, which is equivalent to that of traditional TV (250 million households).Secondly, in terms of investment, BAT optimistic about OTT bonus, and the terminal layout continues to be strong. one billion investment shares smart TV manufacturers; Third, the user's popularity, mass scale user + high viscosity. By 2017 H1, the scale of OTT user has reached 390 million, the day boot terminal 47.39 million units, the monthly startup 20 days or more users account for 58%; Fourth, the content of heat, OTT content of the total resources Up to 58,000 +, is 27 times the traditional TV, covering 75% of the entire network of content resources, 87% of the 2017 H1 quality resources; Finally, advertisers heat, OTT advertising outbreak, half a year advertising revenue of $1 billion, surpass 2016 OTT advertising annual income of 980 million.

Meanwhile, on the smart TV platform, video media and live broadcast channel have the same strength and even slightly prevail. On TV full platform, all video media daily active users is only equivalent to the size of the second - and third-tier channel, While considering the video media in only 7 years of accumulation, catch up the size of the satellite TV channel, which is between 20 and 60 years old, has to be amazed at the expansion of video media at the OTT end.

The scale of video media development is staggering, but the development of its media value is not synchronized. Take TOP 3 video media for example, the daily live scale is equivalent to 10% TOP 3 live channel, the advertising revenue is only 3%, Obviously, OTT value is underestimated. With the rapid development of OTT, the market awareness of OTT media, OTT will be diverted to the traditional TV advertising budget, get more advertising budget.

For the entire OTT industry status, by the first half of 2017, the hardware market structure has been relatively stable, there will be no subversive changes in the short term. In terms of content resources, OTT media has gradually become the utmost potential, BAT has the advantage of high-quality resource coverage, the use of partition content layout strategy to attract user traffic growth.
Editor: sdmctech