According to the report of XDA Developers, Google is mandating that all Android TV-based devices support the AV1 video decoding starting on June 30, 2021.
This requirement is said to apply to all new TV products launching with Android 10 or Android 11 later this year.

AO Media Video 1 (AV1) is an open, royalty-free video coding format that designed to efficiently transmit video over the Internet with a minimal impact on quality . It is a fast-emerging codec rated to
save 20 percent - 30 percent more bandwidth compared to its better-known couterparts VP9 and H.265 efficiency. The best part is that it's royalty-free so companies don't have to pay any licensing fees.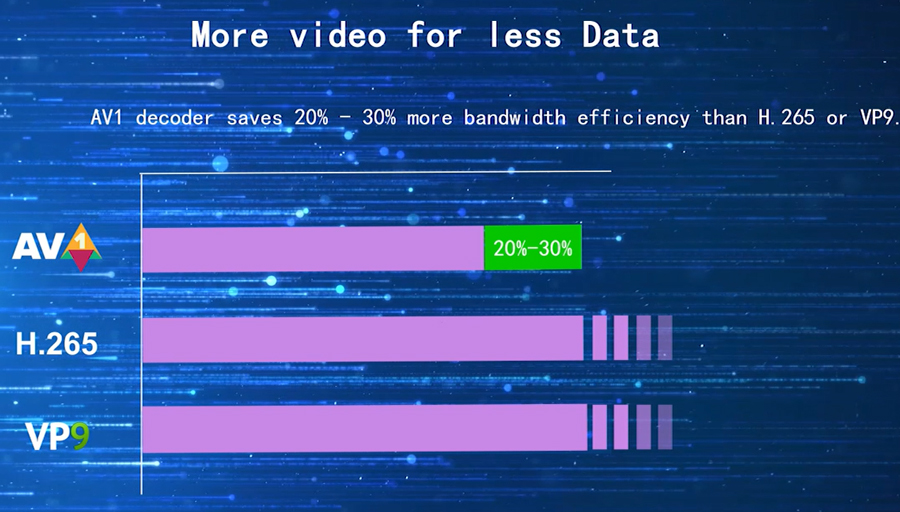 Google has already started using AV1 on YouTube, Chrome, and Duo on compatible devices and plans to expand those efforts to Google Photos, Play Movies/Google TV, Meet,
and even Stadia over time.
AV1's adoption may accelerate in 2021 because this requirement.