Google has released AOSP and GTVS in September 2019. Before, we learned that Google will unveil an updated ADT-3 developer device in Q4 of this year, but there is still not any news about the exact date that it releases.
Android TV 10 Release Date

Thanks to one attendee of Google's Android TV Presentations at APAC Android TV 2019, we got the words that the ADT-3 Developer Device will come soon, and Android TV 10 Q will also be available in December 2019.
Android TV 10: Top Six Changes
Android TV 10 Q will bring several improvements and six aspects of changes including Security, Media&Graphics, Dynamic Partitions, Energy Consumption, Privacy, and Performance&Update-ability. In this article, we would like to choose some of them to introduce.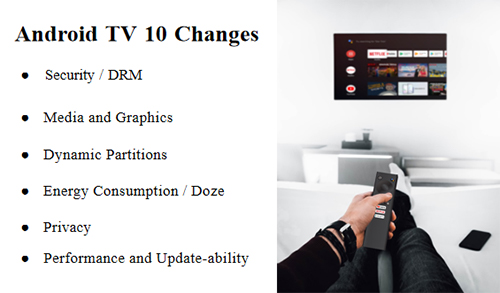 Memory Management
Android TV Q supports dynamic partitions, a userspace partitioning system that can create, resize, and destroy partitions during an over-the-air (OTA) update. In simple terms, we can call it"Memory Management". Memory Management is the function responsible for allocating and managing a device's main memory, keeping track of the status of each memory location, either allocated or free to ensure effective and efficient use of Primary Memory. As thus, consumers can record more movies, sporting events, or their favorite programs than before.
Data Security
Android TV 10.0 offers storage encryption using the Advanced Encryption Standard (AES) and requires devices to use Adiantum software ciphers for securing users'data and privacy. Adiantum is an innovation in cryptography designed to make storage encryption more efficient for devices and ensure that all devices can be encrypted.
Power Saving
Android OS comes with the ability to multitask, which means that several apps and services are kept running in the background even when they are not actively being used. To reduce energy consumption, Google added a power-saving feature called "Doze" since Android 6.0, allowing users'devices to go into incredibly low power usage modes in standby. With Android Q, this Doze feature is getting a serious upgrade that makes it more practical and energy-efficient than ever before.
Video Transmission
Android Q will have native support for data-saving AV1 video codec. AV1 is a new video codec designed to help companies or individuals to transmit high-quality video over the internet efficiently. With AV1, operators can stream high-quality video content to Android devices using less bandwidth, which also means that operators can deliver higher-quality viewing experience to end-users, even when bandwidth is constrained.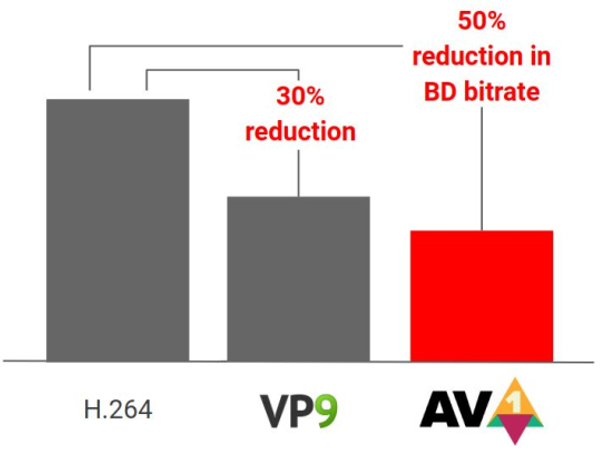 Android TV is a Good Option for Operators and Consumers
Android TV is the fastest-growing platform in the digital TV market, used by tens of millions of consumers and hundreds of operators. According to the expectational data, global Pay-TV subscribers will surpass 1.1 billion by 2024. Why are more and more people getting involved in this market or using this platform?
There is no doubt that fast time-to-market and cost-saving are critical for Pay-TV service providers. Android TV provides a branded and customized platform for operators to deliver a great user experience with the rapid innovation of features. With Android TV, operators can directly select off-the-shelf features including recommendations, PVR and voice search and add a standard broadcast solution significantly with reduced integration cost. All of them make it a very cost-effective and fast way of getting to market. Besides, operators can also add new services like home security, IoT, and VR to expand their business and increase revenue-generating opportunities.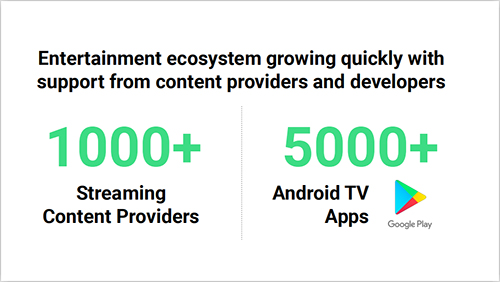 And for end-users, they can easily access endless original content from Android Ecosystem to watch their favorite programs with Android TV devices. Moreover, Android TV Box features a Voice Remote with Google Assistant built-in to allow them to quickly find Amazon or Netflix content using just their voice. Whether end-users play casually or go all-in, Android TV offers a new way to play Android games on their phones, tablets or TVs. This is also an effective way to reduce churn and improve operators' ARPU.
4K Android TV 10 Q Box Recommendation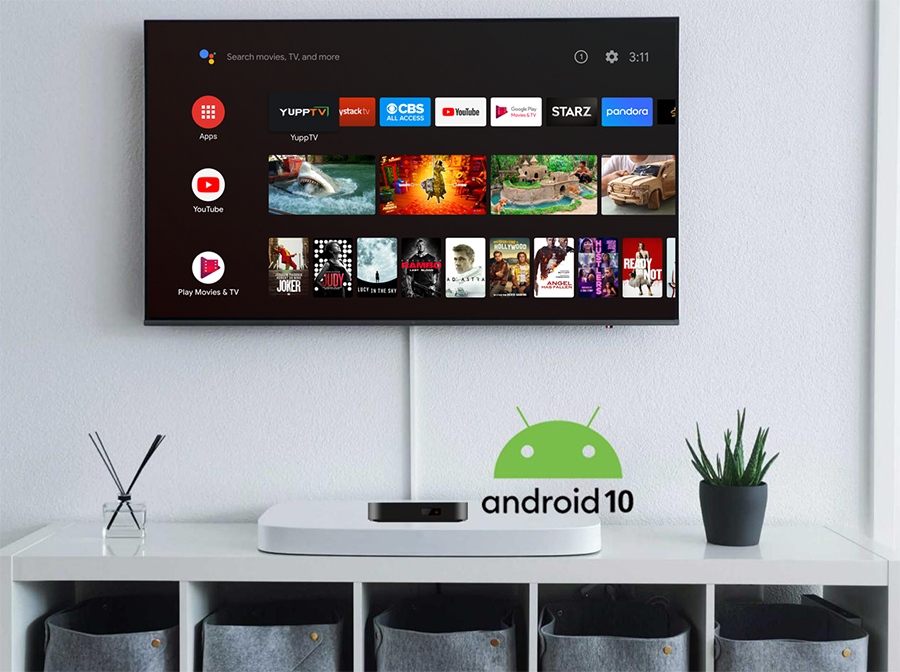 Pre-running on Android Q OS and powered by Amlogic S905X3 chipset, SDMC's DV8819 4K Android TV box has a better compatibility of software, games, and applications. DV8819 4K Android TV box allows operators to customize the standard launcher for fast time-to-market. Moreover, it can support the XMediaTV platform to deliver a TV everywhere user experience including live, on-demand, catch-up and cloud-recorded content over the network.