An Android TV box is simply a TV box running the Android operating system. This is the same operating system as the one running on your smartphone, tablet and millions of other devices throughout the world. If you know how to use your tablet or smartphone, you can usually run most (if not all) of those apps on an Android TV box.
What's the difference between an Android box and a Roku or Apple TV?
You've probably heard a lot of different terminology being thrown around different sites, forums and Facebook groups: Streaming media device, TV box, IPTV box, set-top boxes, media streamer, HTPC, Kodi box, and my personal favorite the Android TV box. They're all basically the same type of device – something that gets content from your home network or the Internet to your television.
What makes it an Android TV box?
Different companies can create different skins or launchers to give it a customized look and feel. Generally they're trying to make it easier to use from your living room couch, or have it look more like Netflix, which makes sense. Netflix is one of the world's best streaming services, so imitating their interface makes it easier for new users to familiarize themselves with their new TV box.

SDMC XMediaTV + Android TV Launcher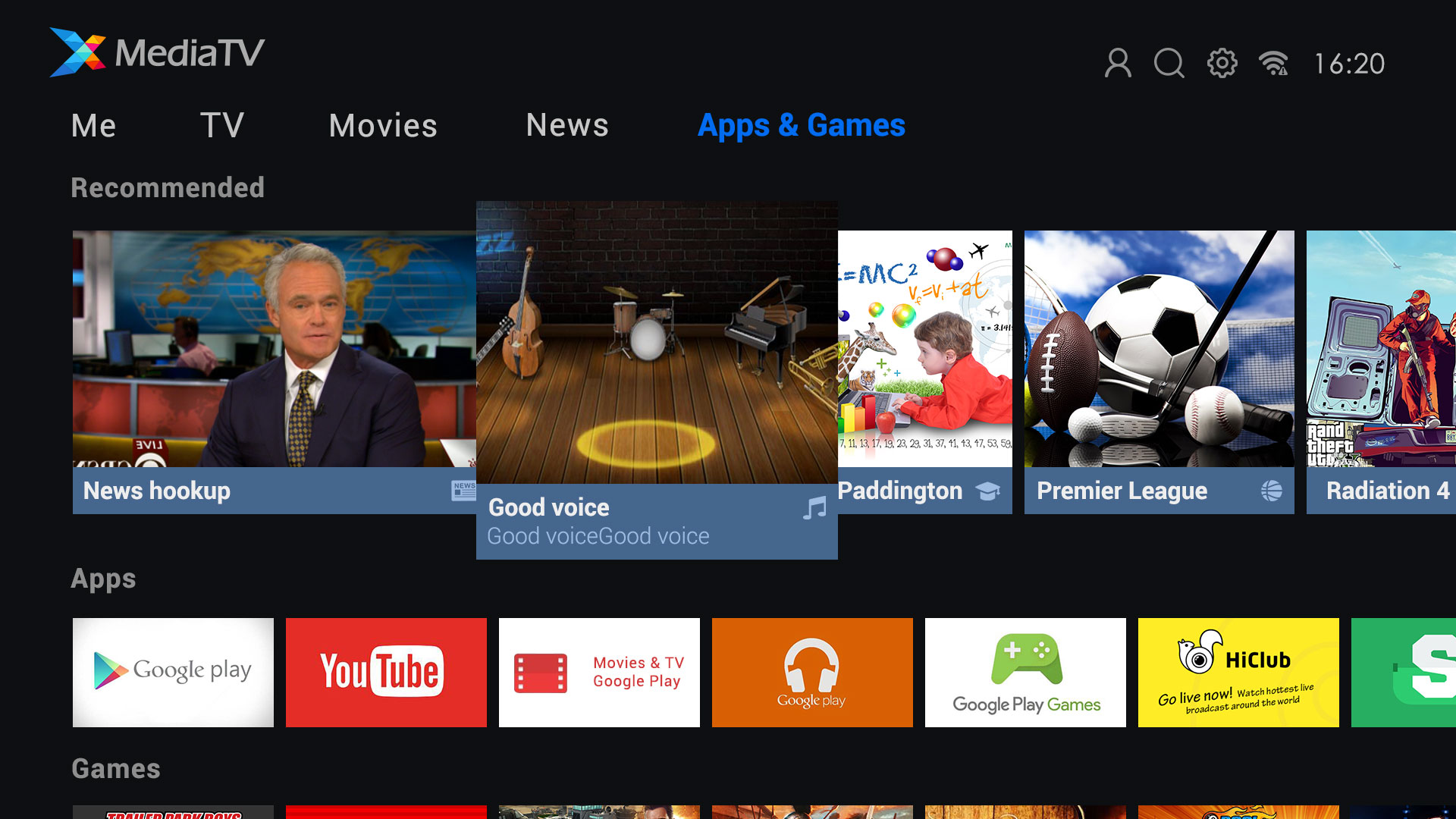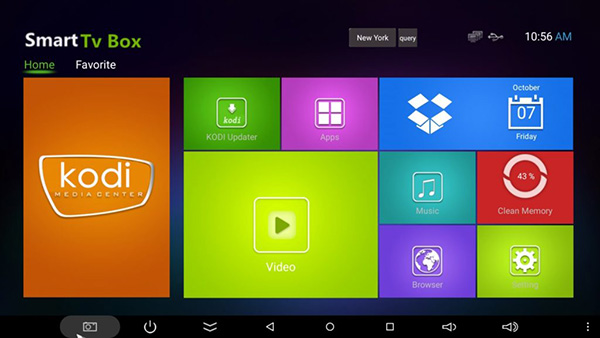 Matricom launcher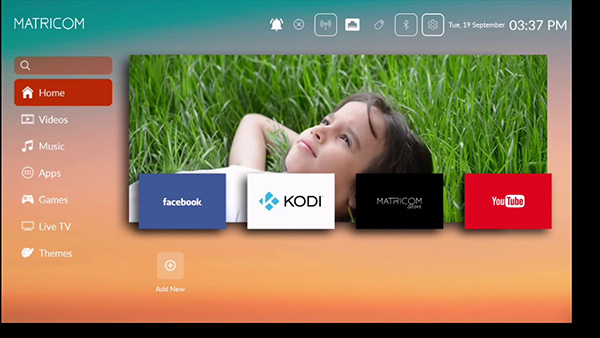 Since Android is an incredibly customizable operating system, if you don't like the launcher that came with your device, in most cases, you can simply add a new one and start using that launcher instead.
There's one important thing to remember here, though:
THERE IS A BIG DIFFERENCE BETWEEN ANDROID TV AND AN ANDROID TV BOX.
Android TV vs TV box
At the I/O conference in 2014, Google launched Android TV. It's a system that organizes your content into one platform for easy organization and searching – including Google's own voice search functionality. You can find out all about the official Android TV here.
If that sounds familiar, it should.
Android TV is Google's attempt to run your media hub. We've seen similar efforts over the years from Microsoft (Xbox), Sony (PlayStation and connected Blu-ray players), Roku, Amazon, Apple, and the list goes on and on. Android TV is the second attempt from Google in this space from Google – the third if you count the Chromecast. Google TV, which was their first attempt at ruling your living room, but never really caught on.
The difference between Android TV and an Android os TV box lies in the operating system itself. Android TV is a special version of the core Android OS. Android TV can't run every app, at least not without rooting your device. But, the apps that it can run are specifically designed to be run on your television rather than a touchscreen.
Why is that important? Well, let's use Netflix as an example. If you've used Netflix on your smartphone or tablet, then you'll remember swiping up and down to scroll through the list of genres. Once you found what kind of movie you're looking for, you can swipe left or right to see what's in that genre.
How exactly do you swipe on your TV set?
So, the Netflix Android TV App was built from the ground up to use the remote control rather than a touchscreen. It's the same for every other Android TV app.
What's the catch? You can only get Android TV on a higher-end, newer Smart TV, say 2015 and later. It's also available on a handful of high-end TV boxes like the NVIDIA Shield, SDMC Technology(support OEM / ODM). Android TV boxes offer similar performance, minus a few features, for a fraction of the cost. If you want to get a high-quality users experience on your STBs quickly and inexpensively? Welcome to contact us for Android TV total solution! As Google Android TV and Netflix certified vendor, we have the experience and ability to help you to start your OTT business, and shorten time to market.