Definition of OTT:
The word "over-the-top" comes from basketball terms which means players pass basketball over their heads to delivery the basketball to destination. However, in broadcasting, Over-The-Top contents(OTT) refers to interactive television. In broadcasting, over-the-top content (OTT) refers to delivery of audio, video, and other media over the Internet without the involvement of a multiple-system operator in the control or distribution of the content.
Consumers can access OTT content through internet-connected devices such as desktop and laptop computers, gaming consoles (such as the PlayStation 4, WiiU, and Xbox One), set-top boxes (such as the SDMC OTT STB), smartphones (including Android phones, iPhones, and Windows phones), smart TVs (such asGoogle TV), and tablets.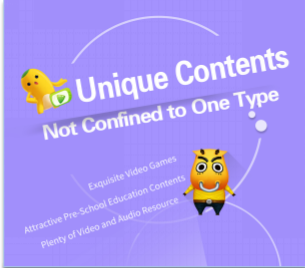 OTT Provides:
Television: VoD, Timeshift service
Telecom: Voice, TV and Messages
Value Added Services: TV Shopping, Interactive Ads, Online games, Remote Education.
Value-Added Services of SDMC:
SDMC collected different types of value-added service contents to rich entertainment experience on OTT STB.
1. Pre-School Edcation Contents: There is great potential market on pre-school education contents, more parents are willing to spend money on kids' pre-school education.
2. Video and Audio Contents: The outburst of videos will bring huge sum of profits.With emerging of OTT business, OTT smart TV and tablet becoming more popular. Personalized VoD is the trends to meet individual needs.
3. Video games: video games account for a large proportion abroad, in contrast, nature market of video games in western countries brings change for OTT STB company to attract customers.
4. Lifestyle and Health APP: More people care about their own health and trying to tract their health status. If there is any chance to get an application on the OTT STB and could easily track my health status at home, I won't miss the chance.
All those four types of value-added contents are included in the value-added services platform of SDMC OTT now in Chinese market.