Visit SDMC at AfricaCom2019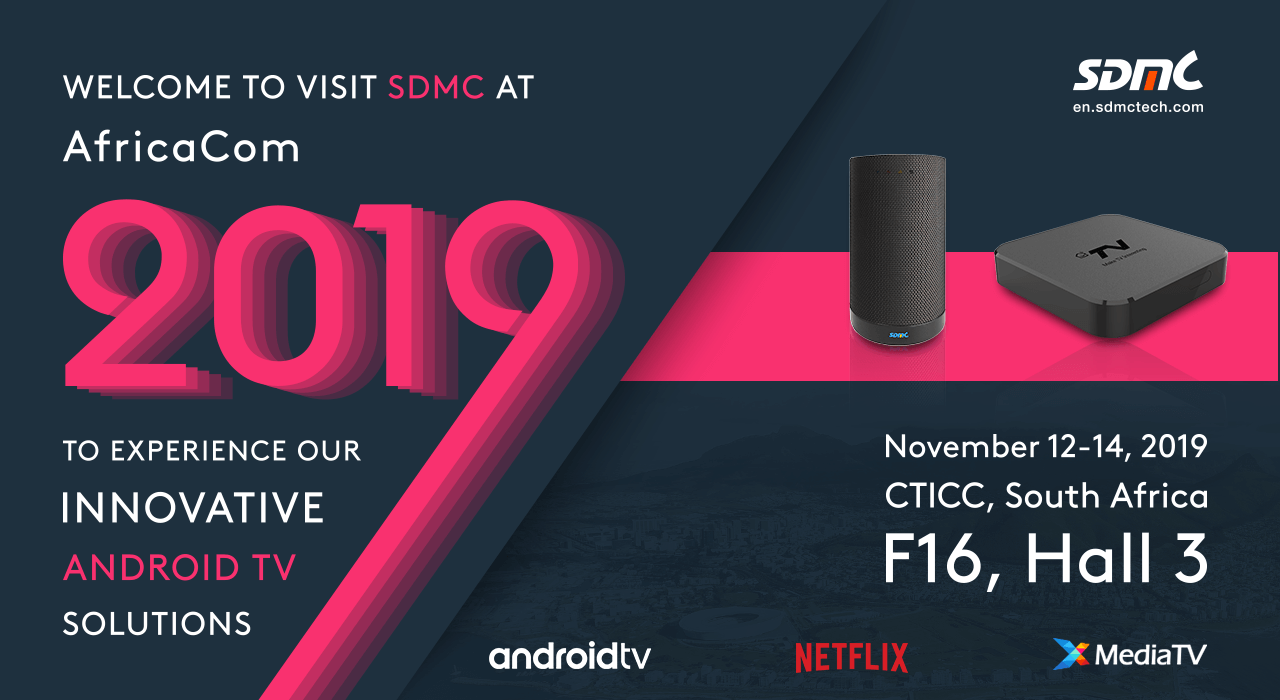 The biggest and most influential tech and telecoms event in Africa - AfricaCom 2019 will be held from November 12th to 14th in cape town. As a leading Android TV STBs
solution provider –we will showcase our latest cutting edge technology and innovation products to this event. Come discover how we shape the future of TV watching experience.
Highlights 1: Android TV 10.0 Device support WIFI 6 / Mesh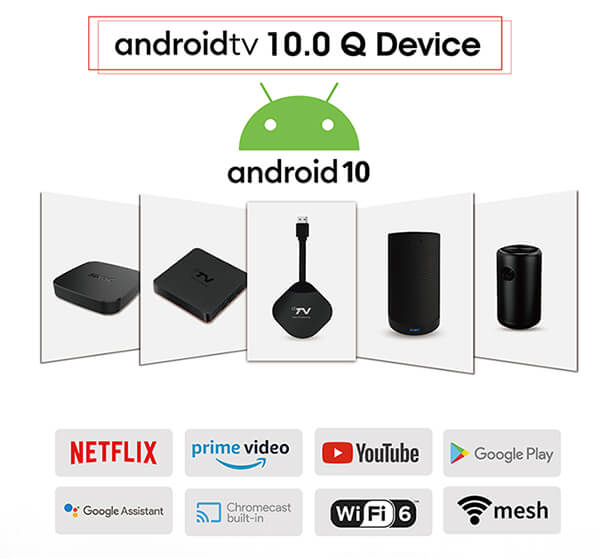 When talks about WIFI 6, you may have heard it gives STBs a 30 percent increase in coverage capacity for IPTV and streaming video compared to the current Wi-Fi technology.
Combined with Mesh, they can offer increased signal strength, reduce interference between neighboring hubs, and effectively support more devices in a single Wi-Fi channel.
Besides, the first Android TV 10.0 devices will debut at AfricaCom and APAC Android TV Summit at the same time. We have full series of Android TV devices running on Amlogic
chipset, covering Amlogic S805Y, S905X2, S905X3 and latest S905X4. With Android TV and Netflix pre-certification, we help customers shortening time-to-market. End-users can
enjoy endless content from Google play store including Netflix, Prime Video, YouTube, Hulu, etc.
Highlights 2: Netflix Hailstorm Amlogic S905X2 Hybrid STBs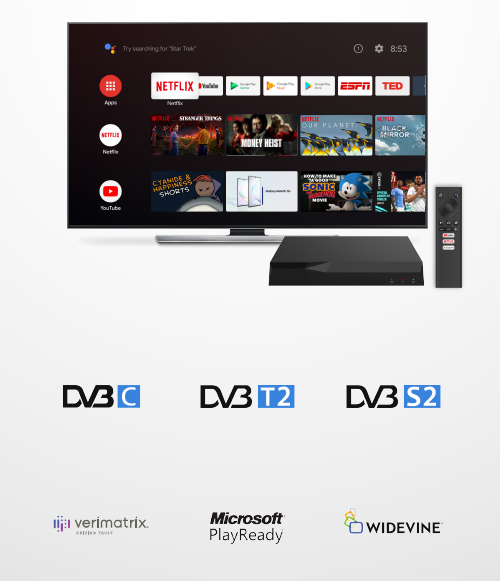 The DV8545-C Amlogic S905X2 Hybrid STB which is specially designed for Netflix Hailstorm projects will also showcase in this event.
The OTT+DVB hybrid set-top box supports
different digital TV standards such as DVB-S2/T2/C, ATSC, and ISDB-T to meet the requirements of different regions. The outstanding features including Live TV, Catch-up TV,
TV on Demand and EPG,etc.
Moreover, SDMC has built up partnerships with Verimatrix, Nagra and Irdeto for its 4K Android TV hybrid boxes to help content operators protecting their revenue.
XMediaTV: OTT Platform + Android TV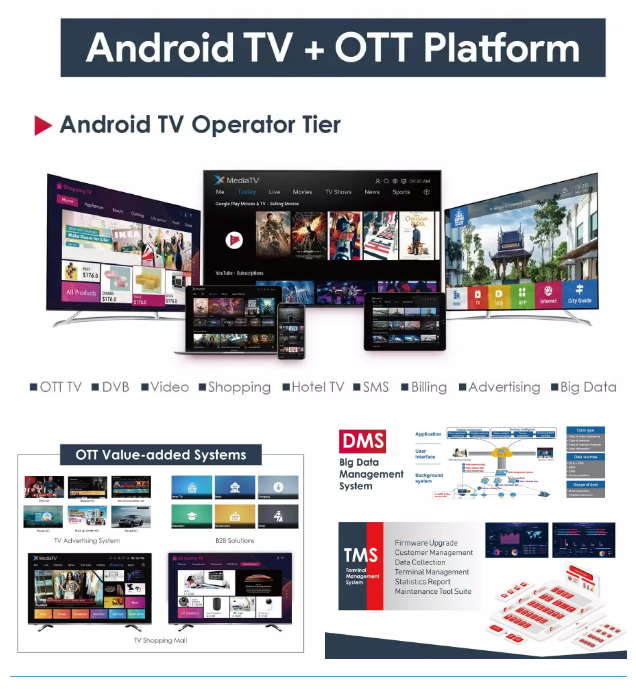 In addition to the set-top boxes, we have also created a one-stop OTT end-to-end system solution for operators - XMediaTV. XMediaTV and Google Android TV are deeply
integrated to provide operators with a rich source of programming and help customers to deliver real-time video over the Internet to their multi-screen devices. At the
same time, XMediaTV can help operators improve the user experience by providing new services such as video on demand, time shift, and playback. Together with the
data collection and analysis of TMS and DMS systems, it can help operators analysis the behavior and habits of users and popular film to improve the operators' ARPU.
Moreover, as an independently developed OTT platform, XMediaTV has complete support for operation service release and value-added system and can provide
customized terminal
presentation and playback to ensure continuous support for each business platform.

What's more, SDMC will display its smart home IoT solution and new achievements.


Get a demo of our latest products, welcome to visit us at
Booth F16, Hall 3 (Cape Town International Convention Centre, South Africa)
For more info click https://en.sdmctech.com/africacom2019/