From 7th to 9th March 2018, Convergence India was held at Pragati Maidan in New Delhi, India.
As a professional OTT end-to-end solutions provider, SDMC Technology attended this event for the first time and made the first successful step in developing the Indian Market.
At Convergence India, 4K/2K Android TV set-top boxes were showcased to exhibitors from all over the world. Fully meet customers' requirements for different levels.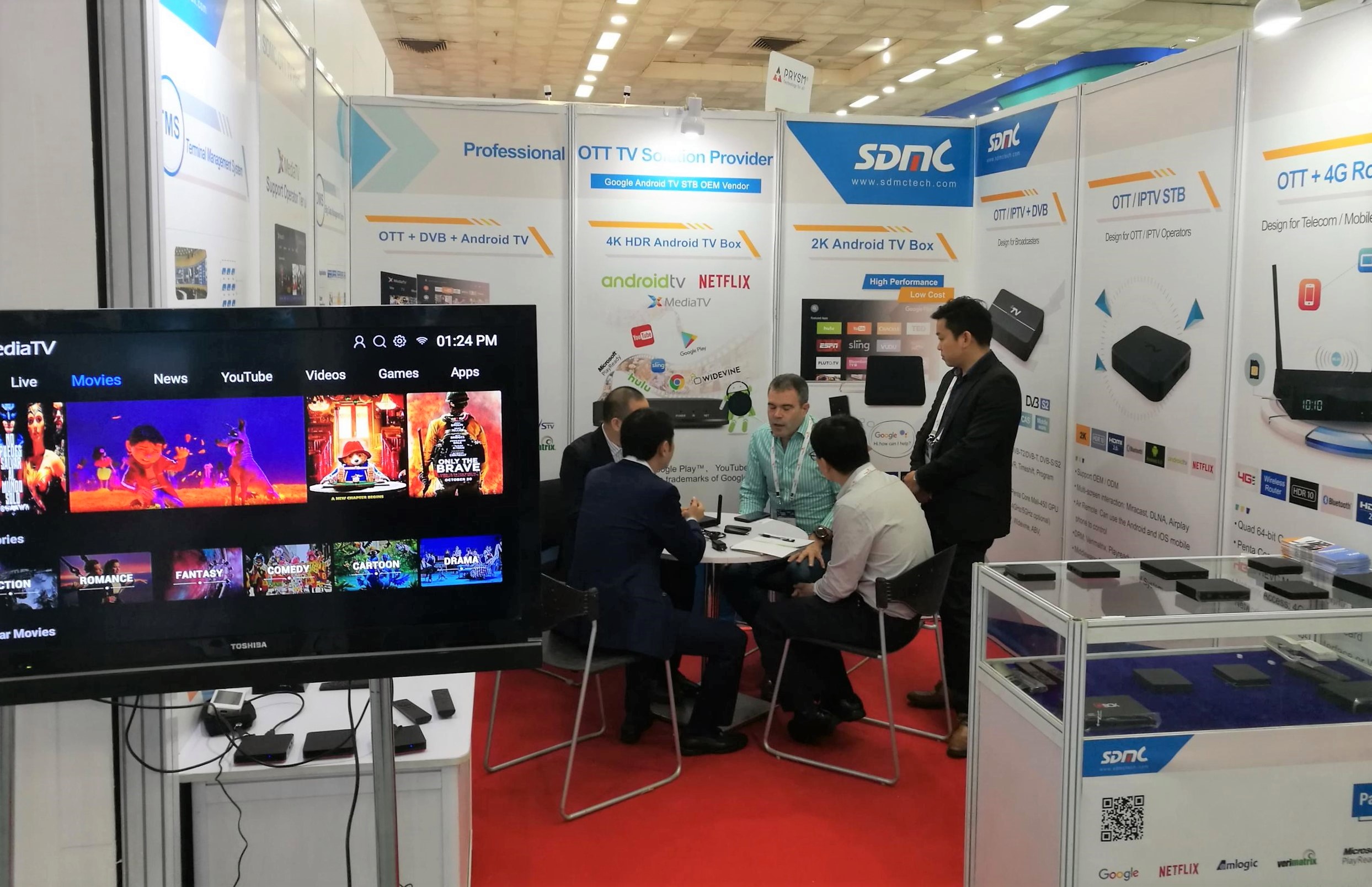 Furthermore, SDMC's latest OTT/IPTV STBs, OTT+DVB Hybrid STBs and OTT+4G Router STBs have aroused the enthusiastic response of operators in different areas such as OTT / IPTV, broadcasting, telecommunications etc . SDMC also exhibited OTT TV Platform-XMediaTV, which can help operators build the OTT TV ecosystem easily.
David, President of SDMC, said: "Participating in Convergence India is an important step for SDMC to expand Indian OTT market. SDMC will keep the strategy of'Content + Platform + Hardware' to provide Indian digital video industry with high-quality OTT services."