SDMC showcases its Latest STBs and XMedia TV System at CommunicAsia 2017
SDMC Technology Company showcased its latest 4G-LTE Set-top boxes, XMedia TV System and 4K Smart TV at CommunicAsia2017 from 23th to 25th May 2017 in Singapore.

The highlight of this year was the recently launched OTT + 4G-LTE + Router STB, XMedia System, 4K Smart TV, which further reaffirms the commitment of SDMC towards providing world's leading digital TV end to end solution. Visitors gain insight into the new high-tech portfolio of products on display.

SDMC Set-top box with built-in 4G Router called DV8230-AP LTE. The TV box can connect to internet via 4G and should also be able to act as a Wi-Fi hotspot. The different between it and others tv boxes without router is more stable and stronger Wi-Fi signal.

XMedia TV System and 4K Play Smart TV are specially design for operators. The first one is OTT IPTV Operation platform, which includesTerminal management system (TMS), Statistical analysis system (SAS), OTT TV Platform( live tv, VOD,CMS, APPstore), Valued-added service system(VAS), Billing system.
OTT IPTV 4K Smart TV is a new development after set-top boxes, comes with android 7.0 system, available size from 43" to 65".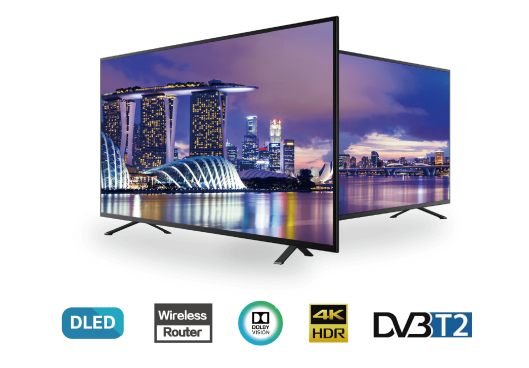 The President of SDMC Technology, Lee Bo, said :" With content, OTT platform, hardware, we are make effort to become a first-class leader in Southeast Asia."