During November 7-9, the 20
th
Africa Com 2017 was held at CTICC in South Africa.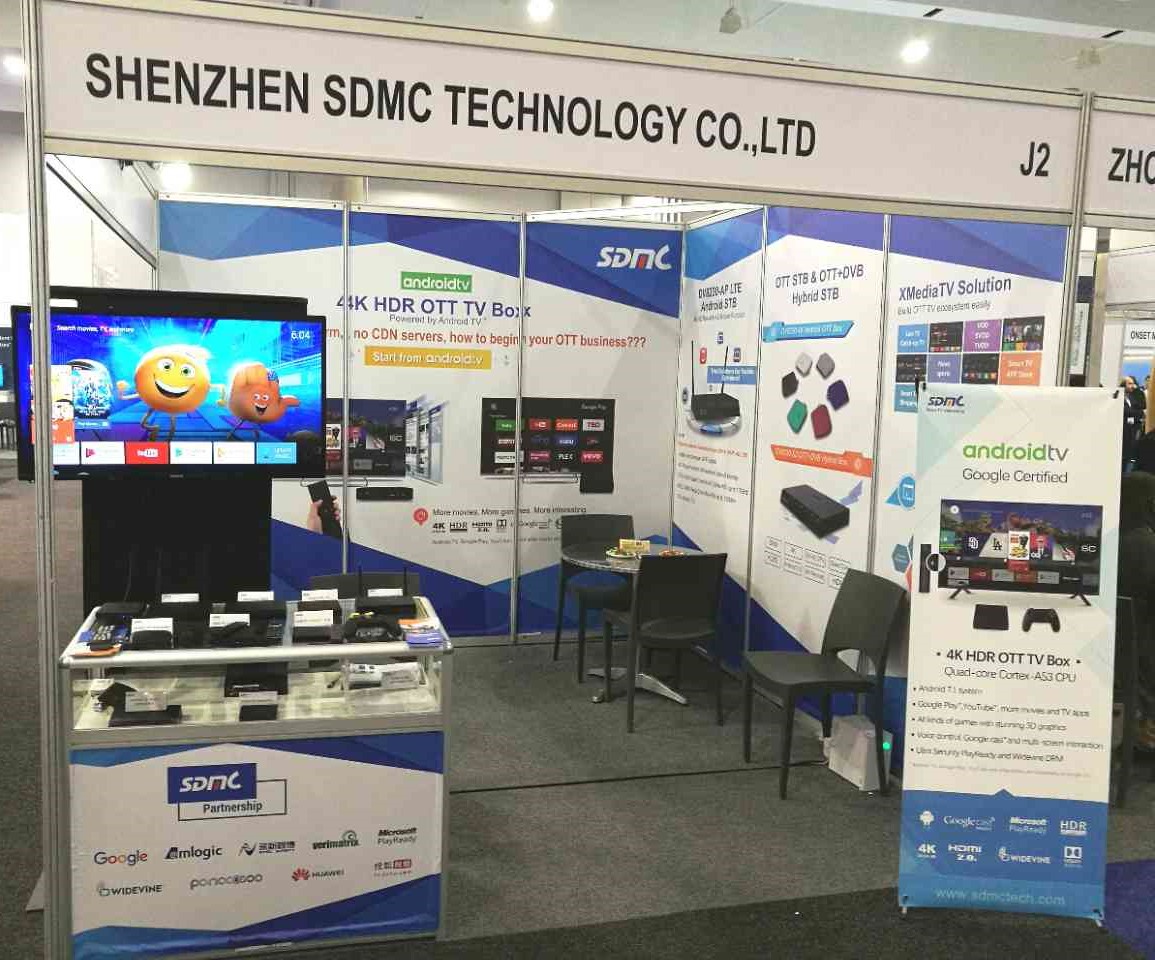 As a professional end-to-end solutions provider for global new media, SDMC Technology Co., Ltd participated in this event again and demonstrated its latest set-top boxes.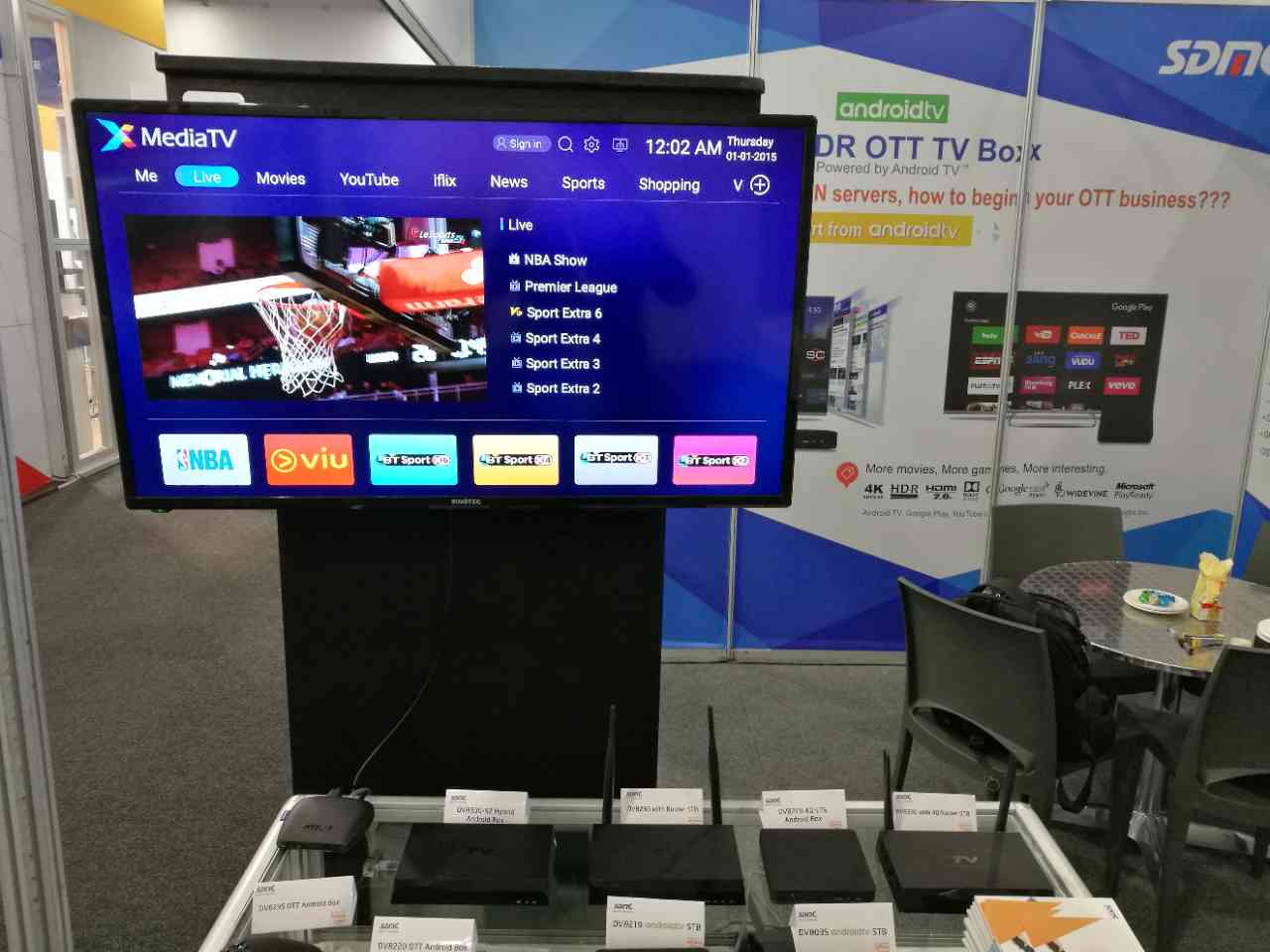 At the exhibition, SDMC showcased 4K HDR TV Box DV8219 powered by Android TV to exhibitors from all over the world,
The following features aroused the enthusiastic response of broadcasting and telecom operators.
* Endless original content including Google Play, YouTube, Sling and Hulu, etc.
* Customize UI for Android TV
* Prioritizes Operator content, channels, and recommendations
* Provides maintenance-free Android TV Platform and cost-saving solution to operators.
* Ultra security Playready and Widewine DRM
* Intelligent and efficient voice search function
In addition, SDMC's OTT+4G-LTE STB, OTT/IPTV STB and OTT +DVB Hybrid STB, has attracted lots of exhibitors to come to consult. SDMC also show to all that how the XMediaTV platform helps operators build the OTT TV ecosystem.
With the vision of "providing world's leading new media end-to-end solutions, becoming the first-class operator for cloud value-added services", SDMC will play an important part of the digital video industry in Africa.