With the them " where content connects" , cabsat - the no.1 broadcast, satellite and digital media event focused on the measa region. Held from 21th - 23th march at dubai word trade centre.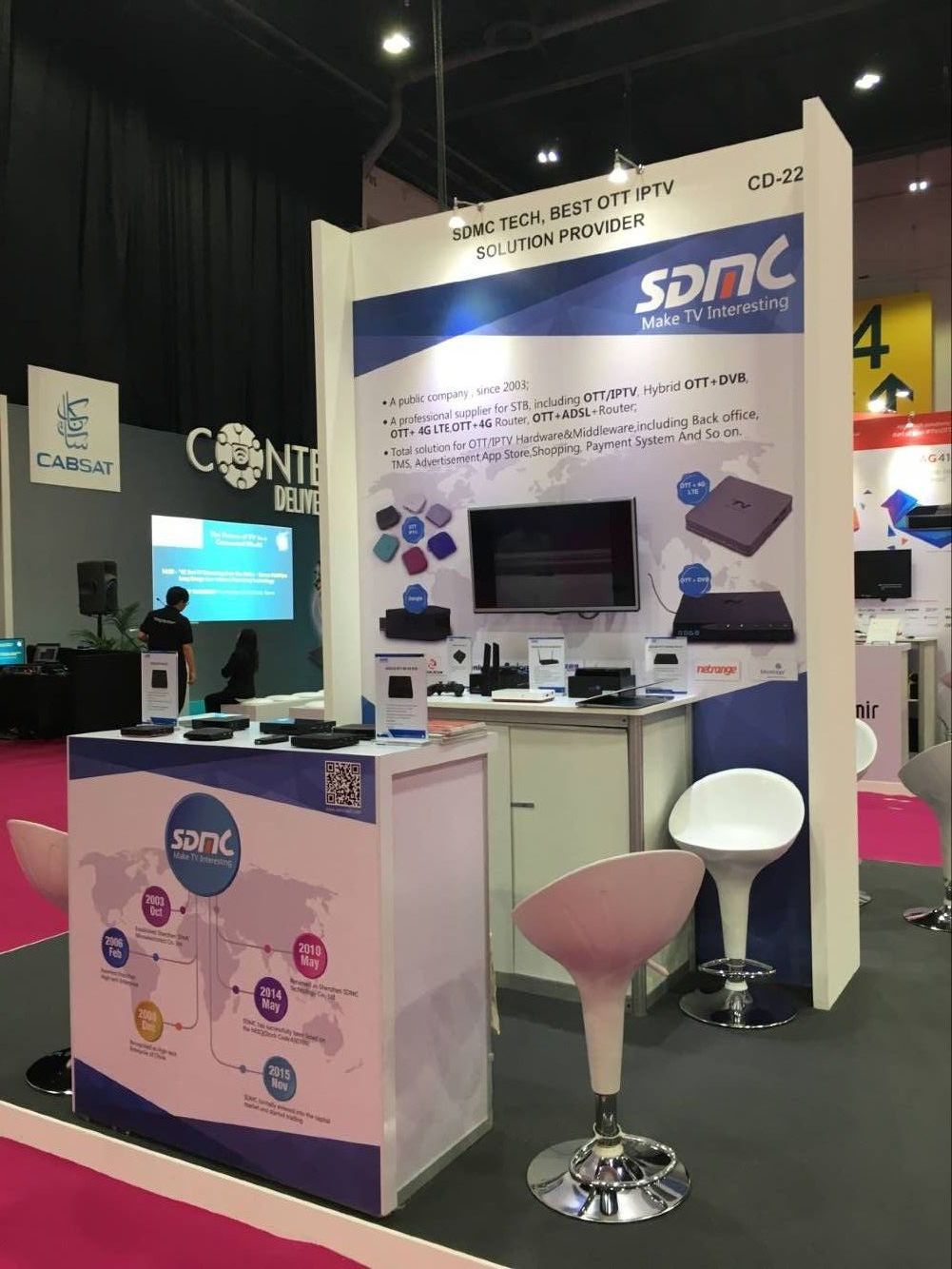 SDMC brings its latest OTT IPTV STB , hybrid OTT IPTV + DVB STB, OTT + 4G-LTE, OTT + 4G-LTE + Router, streaming stick to this exhibition. The 4G-LTE products attract large numbers of people to visit.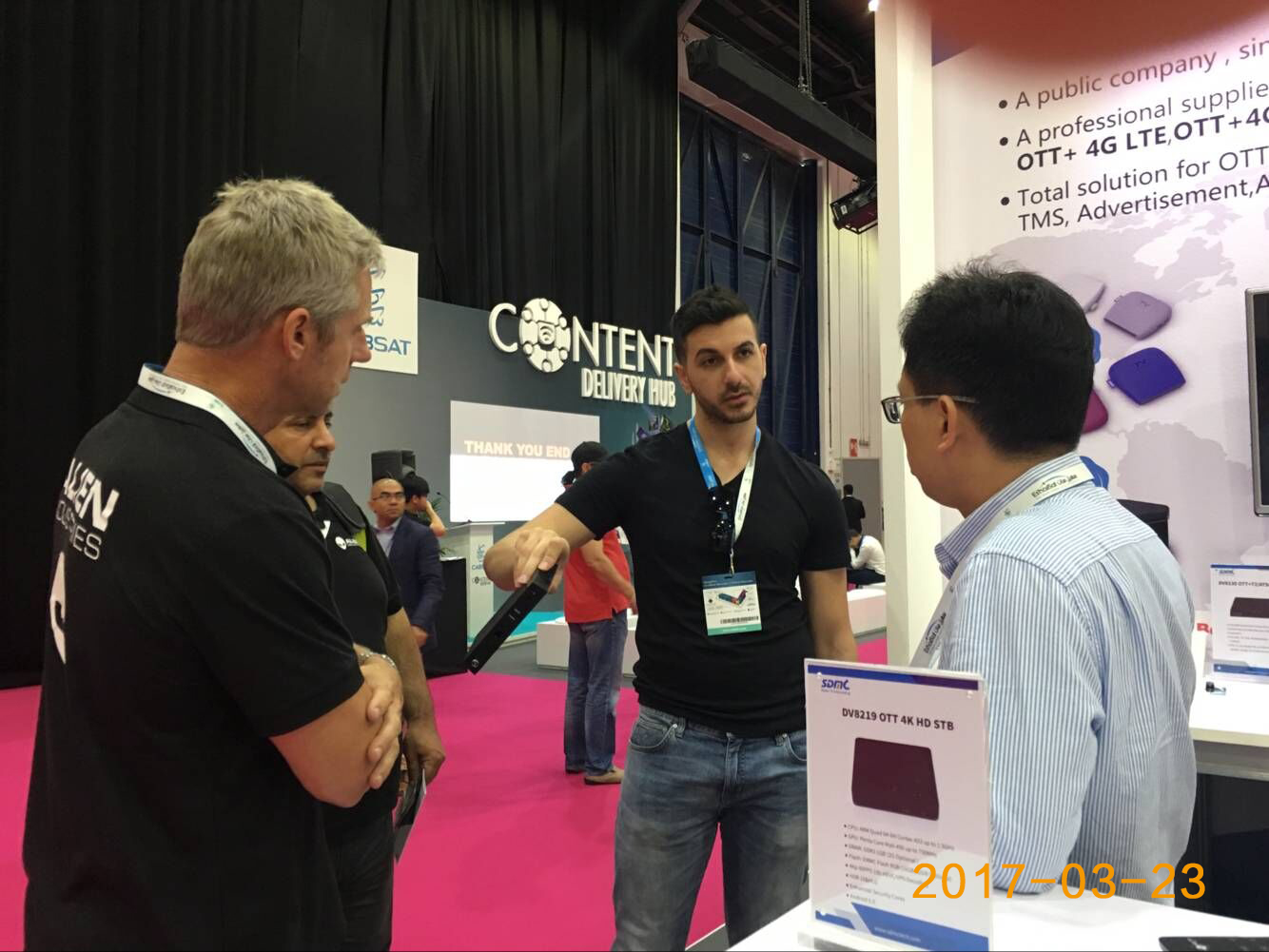 Jason he, the sales manager in charge of MEASA region, make a presentation on the topic of A New application of 4G-LTE on the OTT video and internet access service.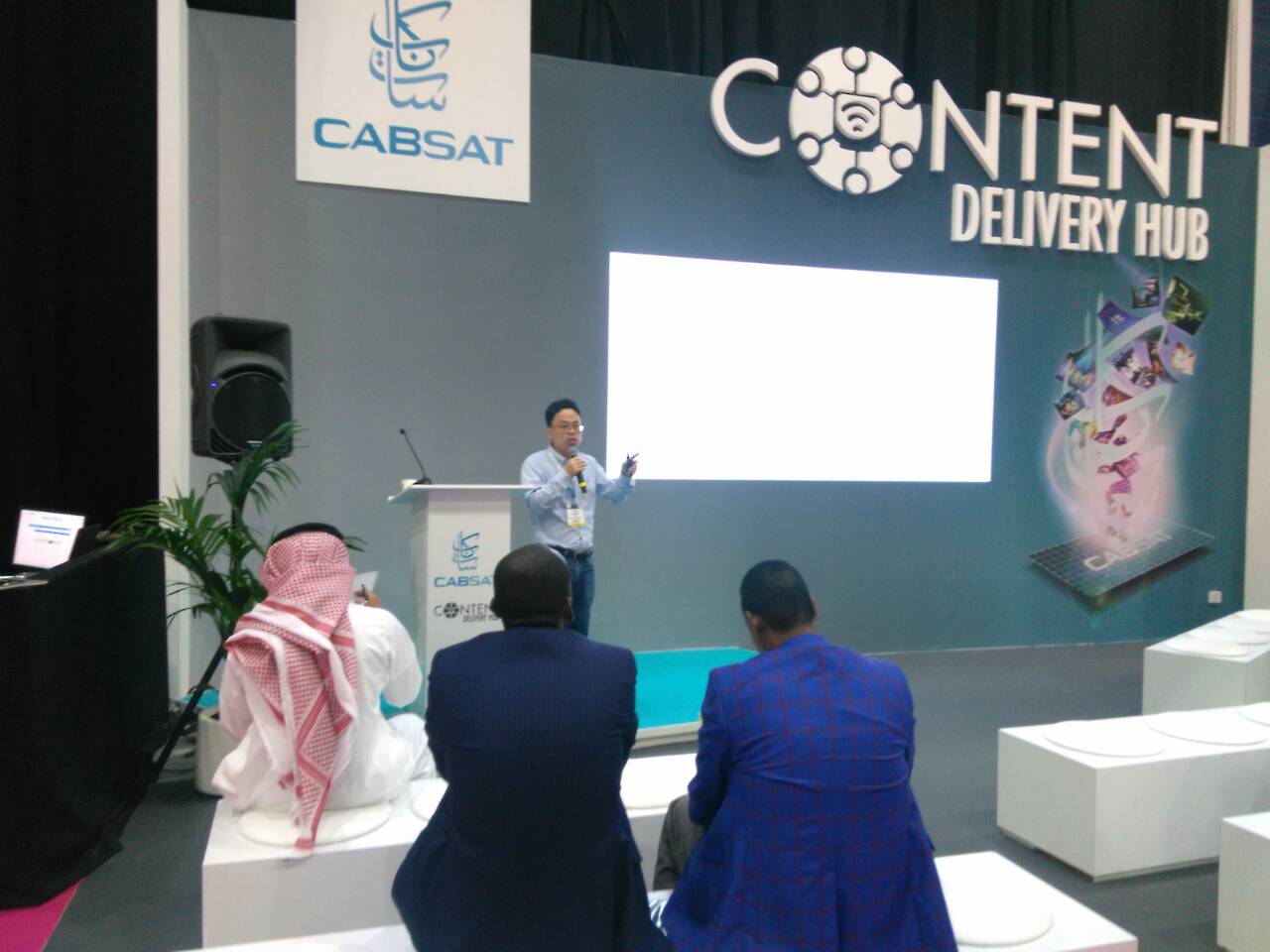 SDMC will keep effort to expand its effect on Middle east and Africa Market. Wish have more opportunity to cooperate with local telcom and broadcasting operators. Provide the first class solution to them.