The European region's broadcasting industry's largest and most influential annual event - the European Broadcasting Show (IBC 2016) was held in the Netherlands From September 9 to September 13. SDMC as a high-tech enterprise participated in this exhibition. SDMC commitment to end-to-end OTT / IPTV full video business solutions, OTT and OTT + DVB hardware R & D and production.
The main exhibits are end to end solution system, OTT IPTV STB,
OTT + DVB set-top box
,
TV Dongle
. Attracting broadcasting, telecommunications operators and industry professionals from different countries and regions exhibitors gathered to watch.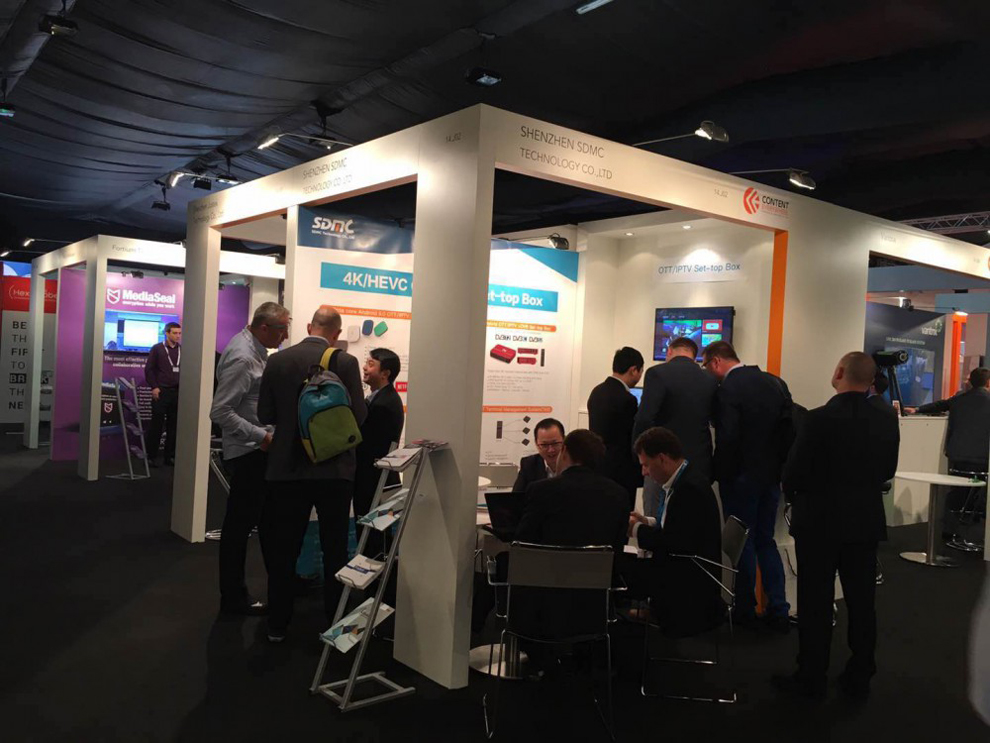 At the exhibition, SDMC Team and customers expand a lively discussion on the development and demand of digital video industry, and reached a preliminary cooperation intention, the two sides will follow the specific mode of cooperation in-depth discussion.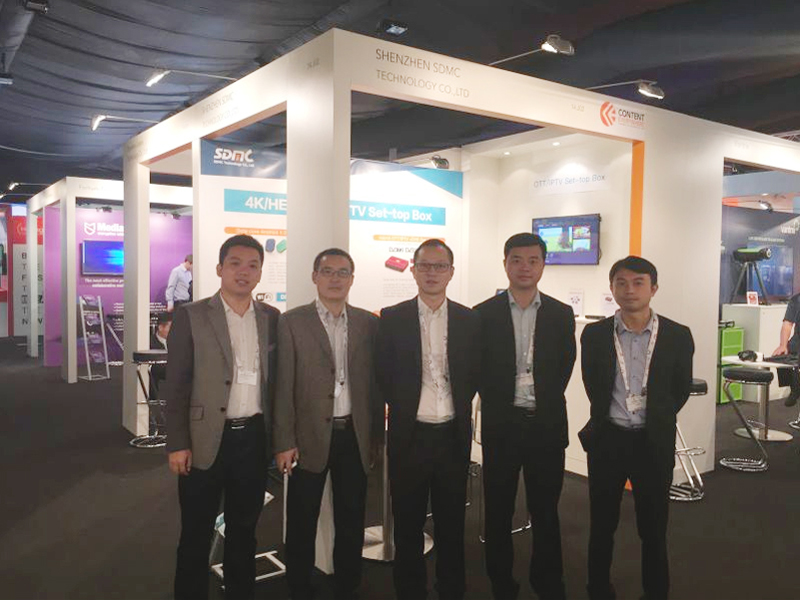 We believe that by virtue of "professional, dedicated, diligent, honest" attitude, "providing global new media end-to-end solutions to create first-class value-added operating service platform," grand vision and the establishment of more than 10 years, Project accumulated experience, SDMC will gradually penetrate into the European OTT / IPTV industry. As an important part of European digital video industry.