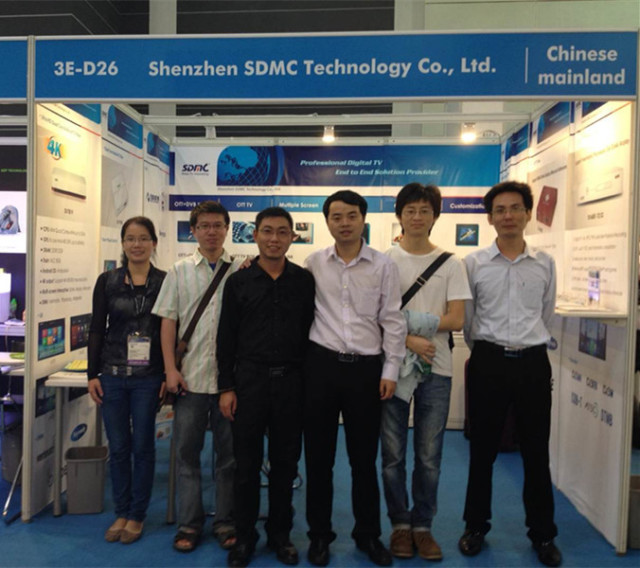 On 13th ~ 16th October 2014, SDMC attended the 2014 Autumn Edition of Hong Kong Electronics Fair, successfully drew many visitors' attention, and showed SDMC's latest technologies on set-top box (STB).
SDMC focus on providing high-end digital TV products and end-to-end solutions for telecom operators and broadcast operators. Since its inception, the company holds the operation concepts of human-oriented, quality foremost and service- tented, and it has became one of the world's leading professional digital TV end-to-end solutions providers.
According to the representatives in 2014 Autumn Edition of Hong Kong Electronics Fair, this year's SDMC exhibits includes both DVB OTT hybrid STB and OTT STB. The newest c DV7905 and DVB-T2 hybrid DVB OTT STB DV7904-T2 are also in exhibit list.
DV7905 supports DRM technologies such as Verimatrix, Playready, and Widewine. While DV7904-T2 supports middleware technologies such as Beenius and HbbTV. CAS is another key features of DV7904-T2, both Conax, and Super Novel TV are supported.
SDMC OTT STBs:
http://en.sdmctech.com/index.php/Products/index/id/1
SDMC DVB OTT hybrid STBs:
http://en.sdmctech.com/index.php/Products/index/id/2