SDMC officially released an advanced Wi-Fi 7 GPON ONT, aimed at providing future improvement for operators' mid to high-end network services, helping operators tap into the Wi-Fi 7 market with minimal investment. Designed to facilitate home networking construction between operators and smart home users, this Wi-Fi 7 GPON ONT provides comprehensive support for both broadband and smart home businesses.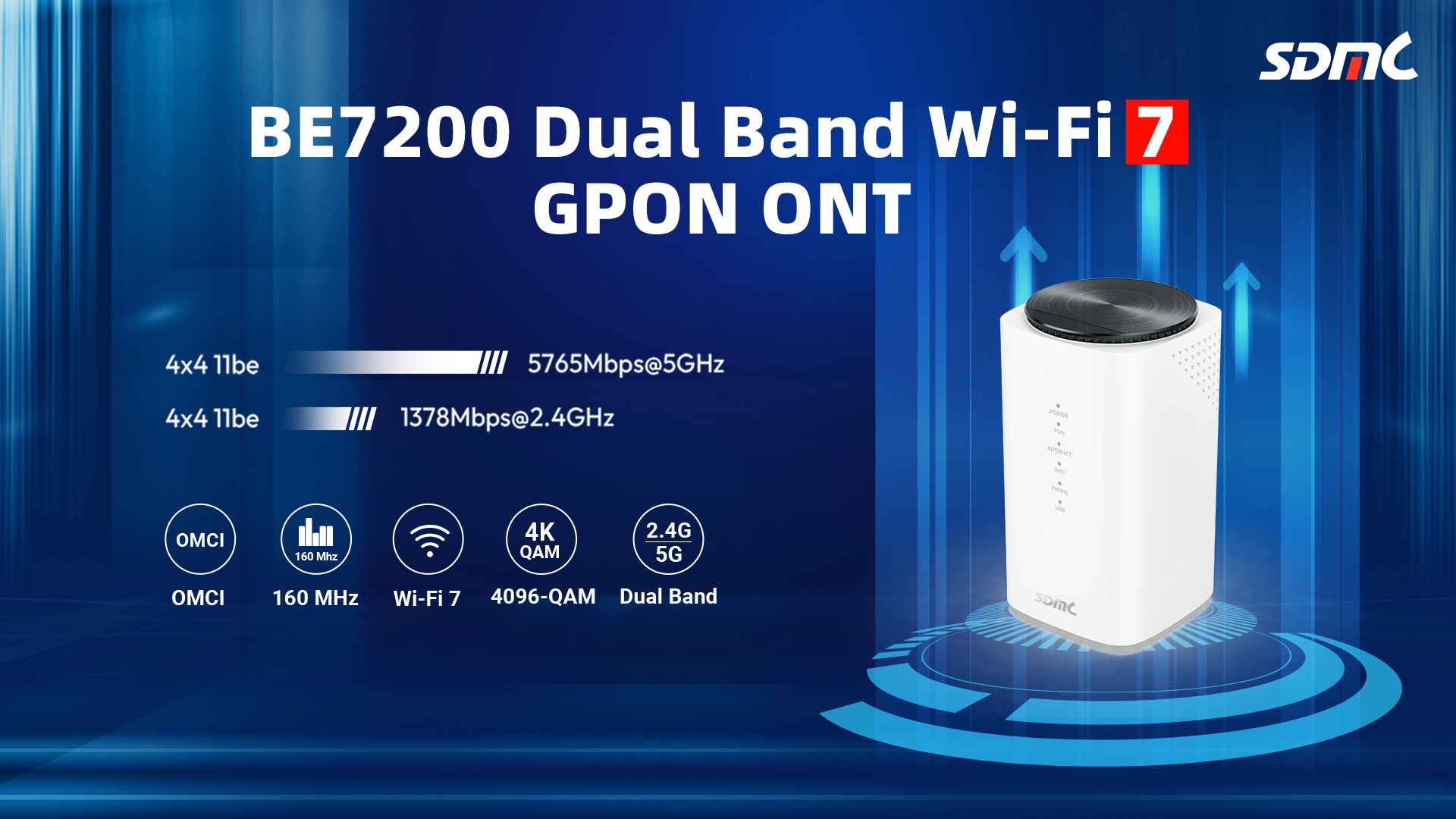 High-Performance Chip Solution
The SDMC Wi-Fi 7 GPON ONT features the AN7551PT + Filogic chipsets, utilizing the latest Wi-Fi 7 wireless technology in compliance with ITU-T G.984 standards. It also supports fiber access rates of up to 2.5Gbps downstream, offering gigabit wired connections and a maximum wireless bandwidth of 7200Mbps. This significantly elevates the user experience across various high-quality network applications.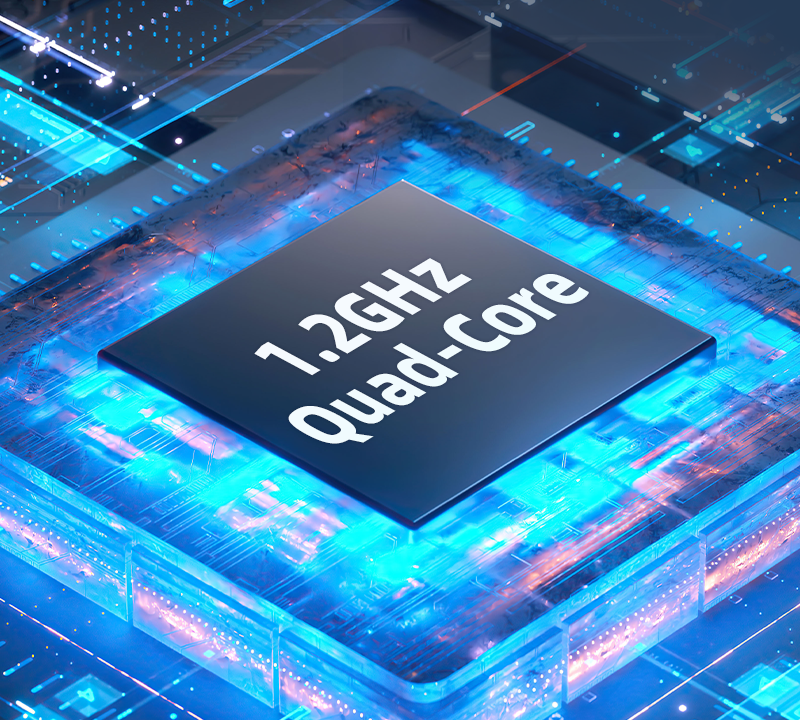 The AN7551PT, driven by a quad-core ARM CA53 CPU running at up to 1.2GHz and the powerful Xmart Packet Accelerator (XPA), provides unparalleled flexibility in business applications and high packet processing capabilities. With leading DDR architecture and power-saving technology, the AN7551PT simplifies system design, presenting a unique solution with low system costs and ultra-low power consumption.
Experience Wi-Fi 7 – Ultra-Low Latency, Ultimate Efficiency
This GPON ONT is equipped with the Filogic 660 Wi-Fi 7 chipset, featuring 2.4GHz 4x4 and 5GHz 5x5 4ss Wi-Fi subsystems compliant with IEEE 802.11BE. The optimized Wi-Fi baseband algorithms ensure outstanding performance, while intelligent MAC design with efficient offloading engines and hardware data processing accelerators completely unburdens the main processor from Wi-Fi tasks. This guarantees end users optimal performance in any situation. By utilizing 4096-QAM modulation technology and a high bandwidth of 160MHz, the product attains wireless concurrent rates of up to 7200Mbps.
Moreover, with latest technologies like CMU-MIMO, Multi-RU mechanisms, and beamforming, this GPON ONT reduces interference between signals in environments with multiple traffic and devices. This enhances the stability of wireless network connections, significantly boosting data transmission rates while providing lower latency.
Empower Operators to Build Smart Home Ecosystem
The SDMC Wi-Fi 7 GPON ONT will soon be supported by the OpenWrt operating system to meet the diverse business needs of operators. It is set to integrate with mainstream management platforms like Plume and DZS, enabling intelligent device management and diverse business models for operators. As a high-performance and highly integrated Wi-Fi 7 GPON solution, this GPON ONT provides reliable wireless network support for cutting-edge technologies and applications such as AR/VR, 8K streaming, and cloud computing, better meeting telecom operators' growing demands for network infrastructure and modern broadband networks.
More than just a powerful network control center, this Wi-Fi 7 GPON ONT also plays a crucial role as the core of future smart home management. Integrated with SDMC's One Home Solution, it leverages cloud-based AI's real-time learning, edge gateway's intelligent judgment, and active intelligent adaptation capabilities. This integration ensures seamless coverage from whole-home networking to smart home device management, empowering operators to expand into smart home services across security, energy efficiency, and entertainment scenarios.
SDMC is on a mission to build a smart home ecosystem by helping global operators deliver smart home media entertainment services in the most effortless way. If you intend to upgrade your Wi-Fi network, enhance the reach of services in subscribers' homes, and deliver a consistent wireless experience, feel free to contact our team at

info@sdmctech.com

and we'd be delighted to discuss your home networking and smart home business strategy.