Futurecom 2023, the largest B2B content and relationship platform focused on the connectivity universe in Latin America, came to a successful close at the São Paulo Exhibition Center on October 5th local time. This year's event brought together industry leaders from around the world. Exhibiting in the Latin American market for the first time, SDMC showcased a range of innovative products and overall solutions, garnering widespread attention from attendees.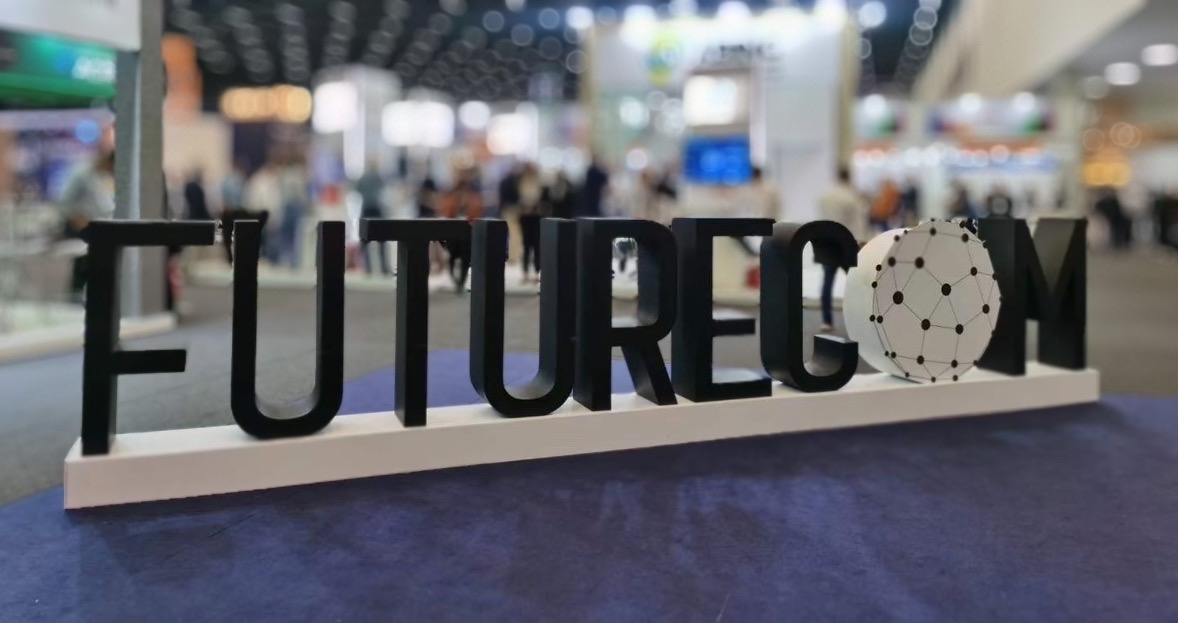 Wi-Fi 7 XGS-PON Solution: Accelerates Operators' Smart Home Network Construction
With the thriving development of emerging services like cloud gaming, 4K/8K video and AR/VR, customer demand for higher-speed and lower-latency home broadband continues to grow, posing new challenges for operators' home broadband service capabilities. Against this backdrop, SDMC presented a full range of home networking devices covering mainstream access technologies like Fiber / DOCSIS, and advanced Wi-Fi technologies like Wi-Fi 6E / Wi-Fi 7.
At Futurecom 2023, SDMC highlighted the latest Wi-Fi 7 XGS-PON ONT. Integrating cutting-edge XGS-PON and Wi-Fi 7 technologies, it provides fiber access rates up to 9.953Gbps and wireless bandwidth up to 18,673Mbps. With the Mesh networking technology for whole-home Wi-Fi coverage, the Wi-Fi 7 XGS-PON can efficiently meet diversified service needs like 4K/8K ultra HD video, AR/VR immersive applications, and smart homes.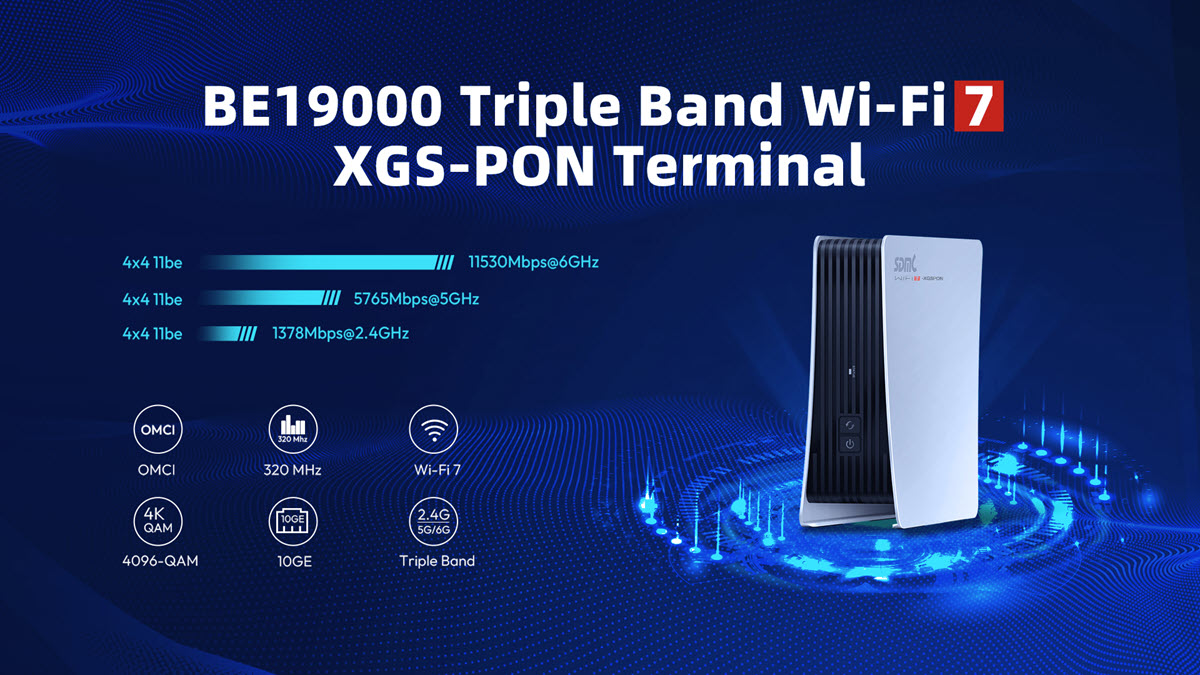 Matter Gateway: Assists Operators to Build a Unified Smart Home Ecosystem
SDMC also showcased the Matter-based NI5435M Smart Home Gateway at Futurecom 2023. As a Wi-Fi 6 router with Matter gateway functionality, the NI5435M supports both Thread and Zigbee protocols to ensure interoperability between different vendors and brands. End users can enjoy multi-gigabit wired connections, up to 5400Mbps wireless speeds, and a seamless smart home experience. Besides, thanks to its built-in 4G LTE and high-capacity battery, the NI5435M ensures uninterrupted Internet access and smart home control even when the network or power is out.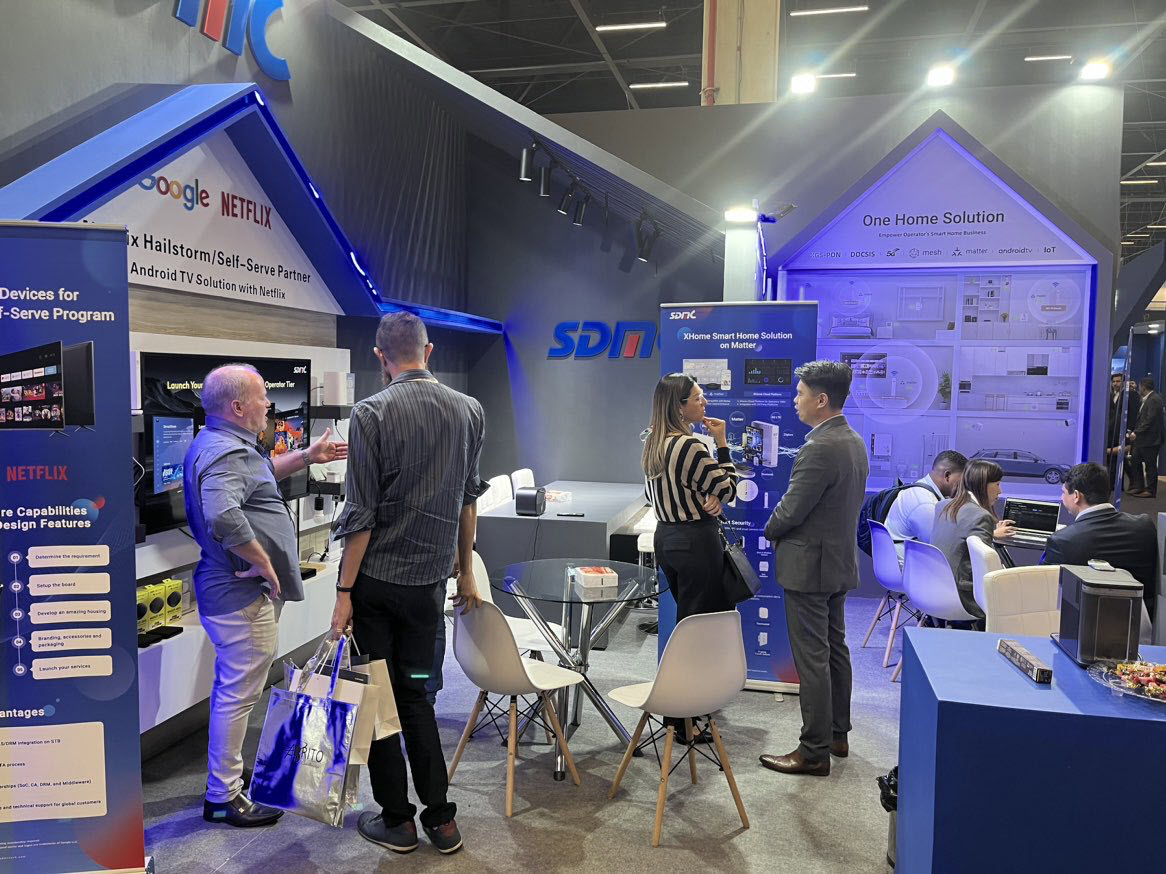 Innovative OTT Solutions: Elevates Video Entertainment Experience
With evolving internet technologies, OTT video services have become mainstream for entertainment and content consumption. To meet this demand, SDMC showcased a range of innovative products and solutions at Futurecom 2023. As a Google & Netflix certified STB solution Partner, SDMC presented a diverse range of IPTV/OTT/Hybrid Android TV certified devices for operators with varying form factors such as STBs, dongles, sticks, smart projectors, and smart speakers.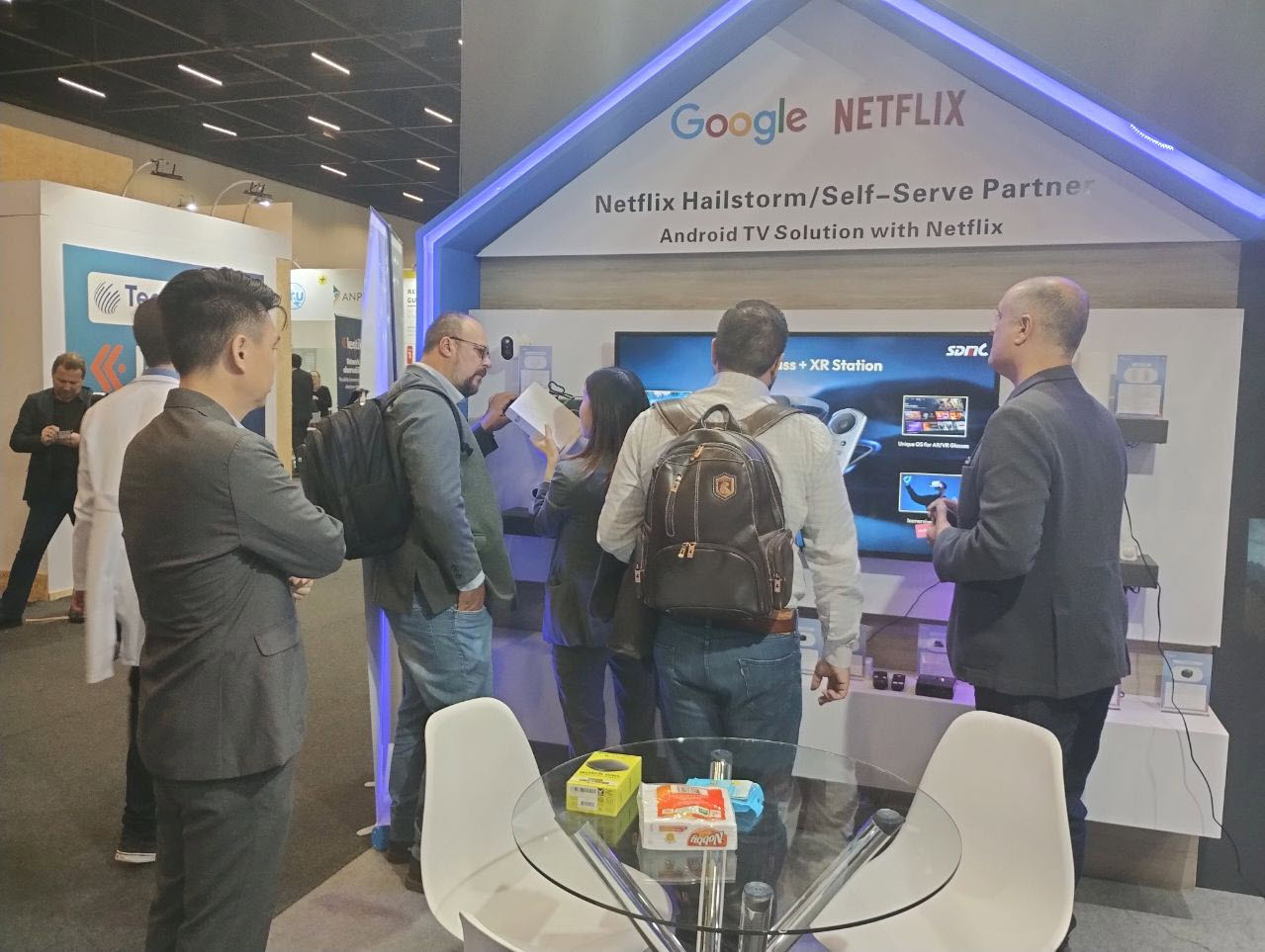 In the Matter ready smart home area, we created scenario-based experience zones covering security, energy-saving and home entertainment, which not only helps operators enrich business scenarios but also enhances their subscribers' smart home entertainment experience.



SDMC's One Home Solution: Now Fully Supports Matter
SDMC's One Home Solution, presented at Futurecom 2023, is an all-inclusive suite encompassing a cloud platform, user app, and smart devices like OTT, home networking and smart home IoT units. Now enhanced with the Matter protocol by the Connectivity Standards Alliance (CSA), it facilitates cross-brand device connectivity. This not only streamlines multi-brand smart home integration for users but also cuts costs for manufacturers. Through its integration with Matter, SDMC's One Home solution provides operators with the tools to build an efficient, secure, and universal smart home ecosystem, boosting their smart home business.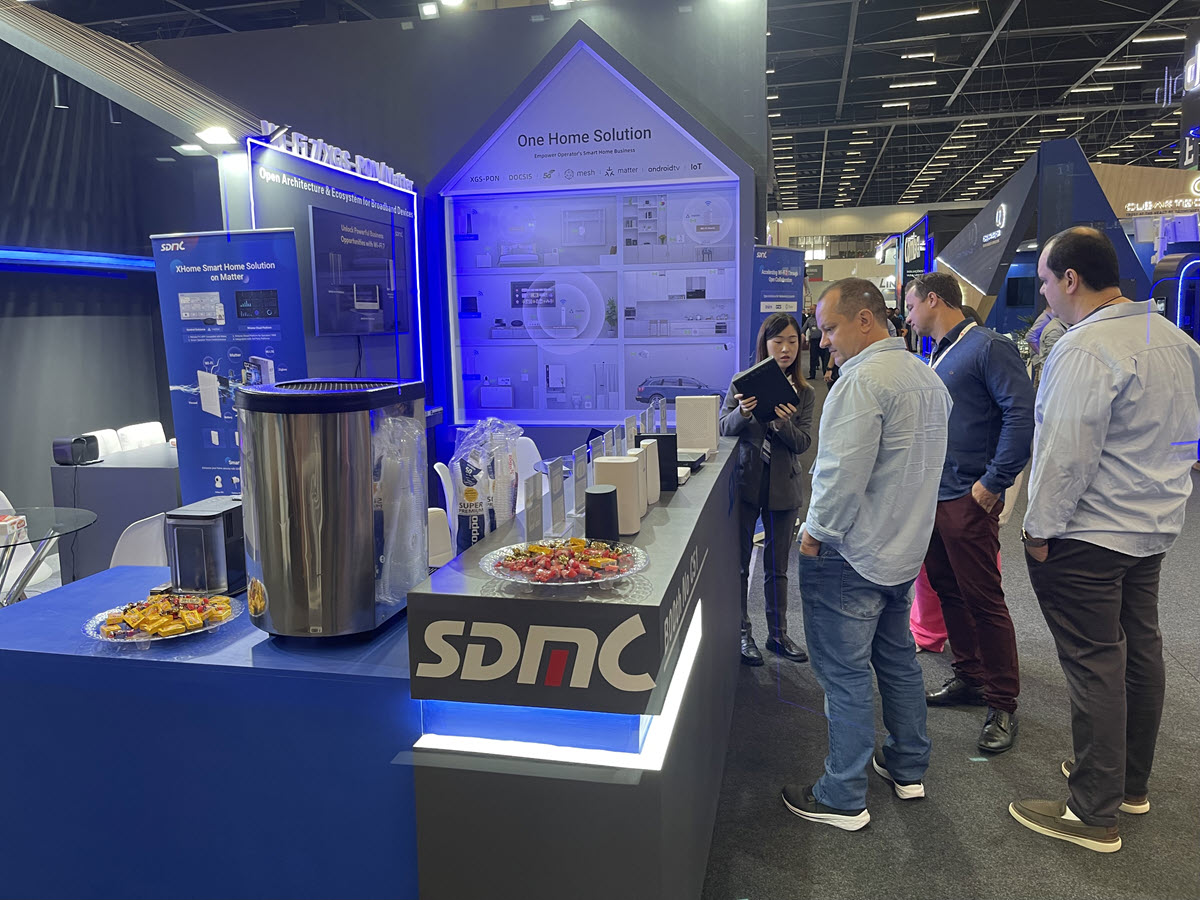 During the exhibition, SDMC accepted an interview with Futurecom 2023 official media and shared the company's latest news and launches, as well as its innovation vision for next year.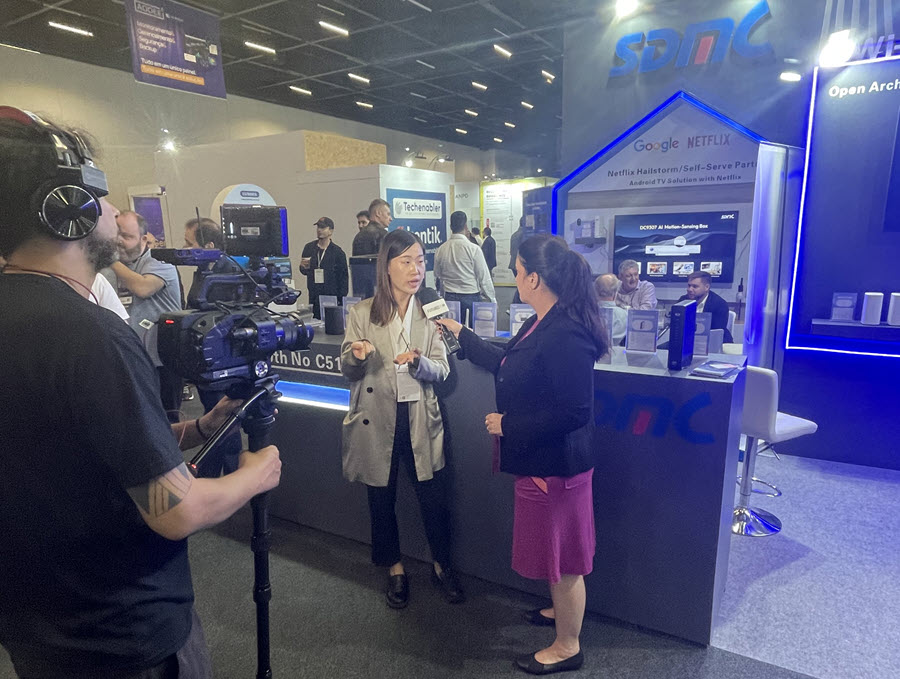 SDMC is on a mission to build a smart home ecosystem by helping global operators deliver smart home media entertainment services in the most effortless way. Please feel free to contact our team at

info@sdmctech.com

to empower your OTT/IPTV, Broadband, and Smart Home offerings.

If you missed SDMC at Futurecom 2023, join us at BBWF 2023 (Oct 24-26). We eagerly await your visit!