SDMC's 4K MINI TV BOX has won the Red Dot Award: Product Design [2023] for its
sustainable
, aesthetic design and unique droplet shape.
Launched in 1955, the Red Dot Design Award is one of the largest design competitions in the world, as well as an internationally recognized seal of excellent design that honors products for their design, innovation, functionality, and quality. Winning the Red Dot Award: Product Design [2023] is a major moment for all of us at SDMC, and we are proud to be its recipient.
SDMC is committed to providing
a greener
, smarter, and easier way for Pay-TV operators to bring incredible entertainment experiences to their subscribers. SDMC's 4K MINI TV Box, which has won the Red Dot Award: Product Design [2023], is portable but powerful.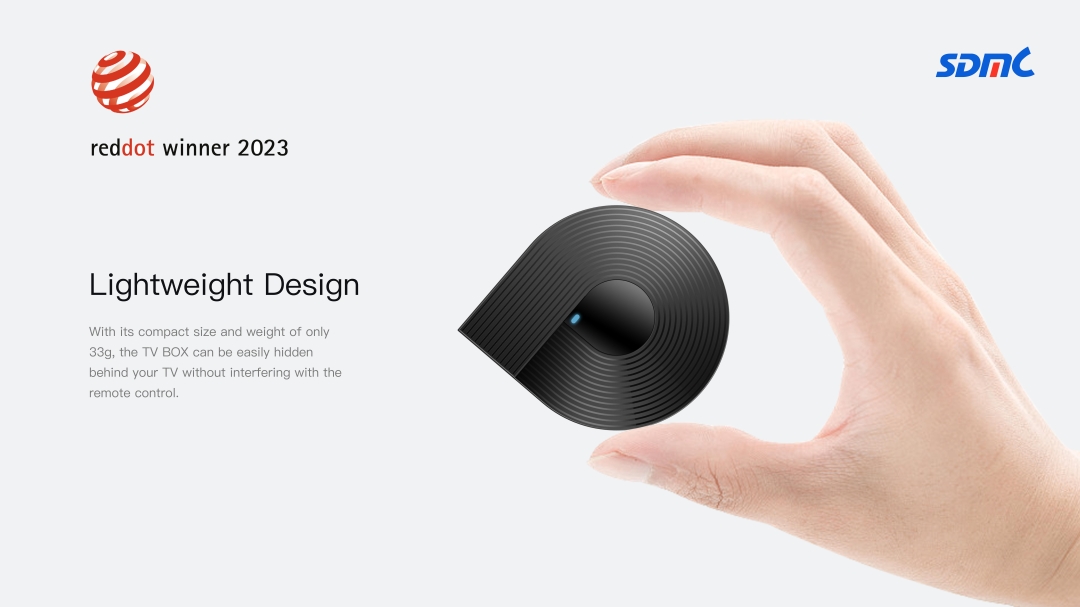 Made from easily recyclable and durable materials
,
it is so compact and lightweight that can be perfectly hidden behind the TV without interfering with the remote control. With its powerful features, this 4K MINI TV Box offers instant access to tens of thousands of apps, movies, and games by just connecting it directly to the HDMI port of a TV. Therefore, if you travel a lot, it's a good idea to carry the portable 4K MINI TV BOX with you to enjoy the convenience of Plug-and-Play.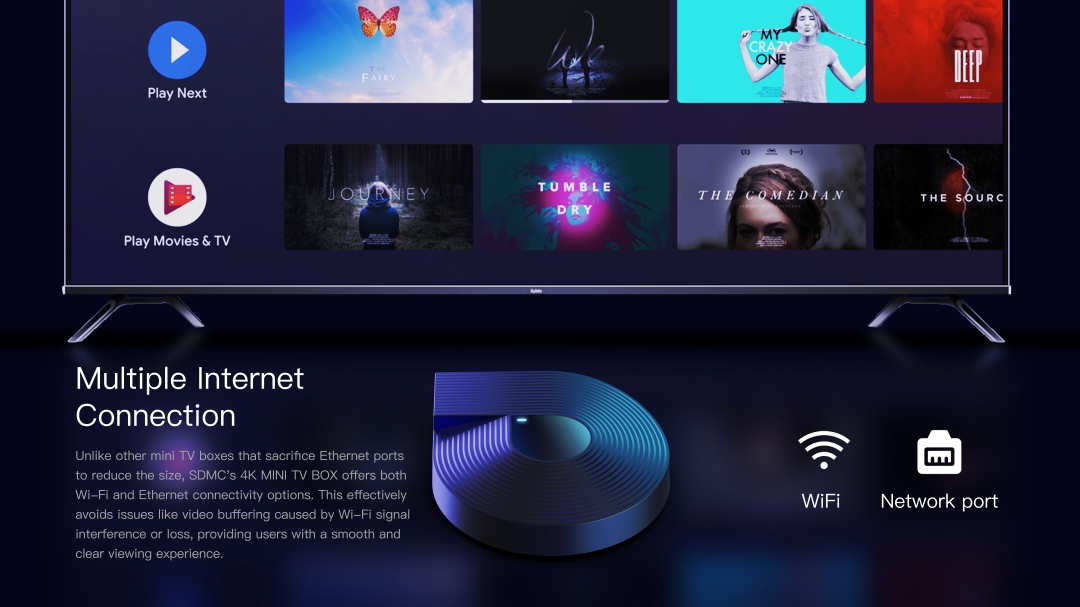 Furthermore, unlike other TV sticks or dongles that sacrifice Ethernet ports to reduce the size, SDMC's 4K MINI TV BOX offers both Wi-Fi and Ethernet connectivity options. This effectively avoids issues like video buffering caused by Wi-Fi signal interference or loss, providing users with a smooth and stable 4K Ultra HD video experience.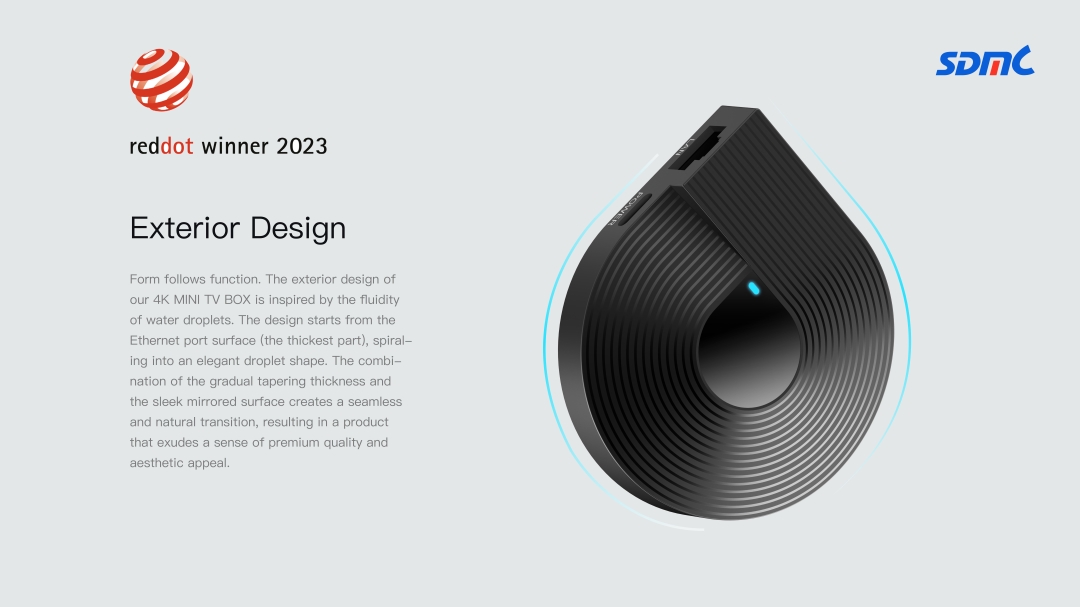 In addition to portability and ease of use, SDMC's 4K MINI TV Box is also beautifully designed for those customers who want to place it in plain sight. Based on the principle of "form follows function", the exterior design of our 4K MINI TV BOX is inspired by the fluidity of water droplets. The design starts from the Ethernet port surface (the thickest part), spiraling into an elegant droplet shape. The combination of the gradual tapering thickness and the sleek mirrored surface creates a seamless and natural transition, resulting in a product that exudes a sense of premium quality and aesthetic appeal.
Enjoy 4K Ultra HD video content with high-speed features in a compact, elegant design! The 4K MINI TV BOX is now available on
www.sdmctech.com
and we are looking forward to working with you for the most engaging user experience.