The 30th Convergence India Expo 2023, India's largest technology and infrastructure event, has come to an end and we would like to take the time to thank you for dropping by our booth. In case you miss the show or have additional questions about our solutions, you can book an online meeting with our experts.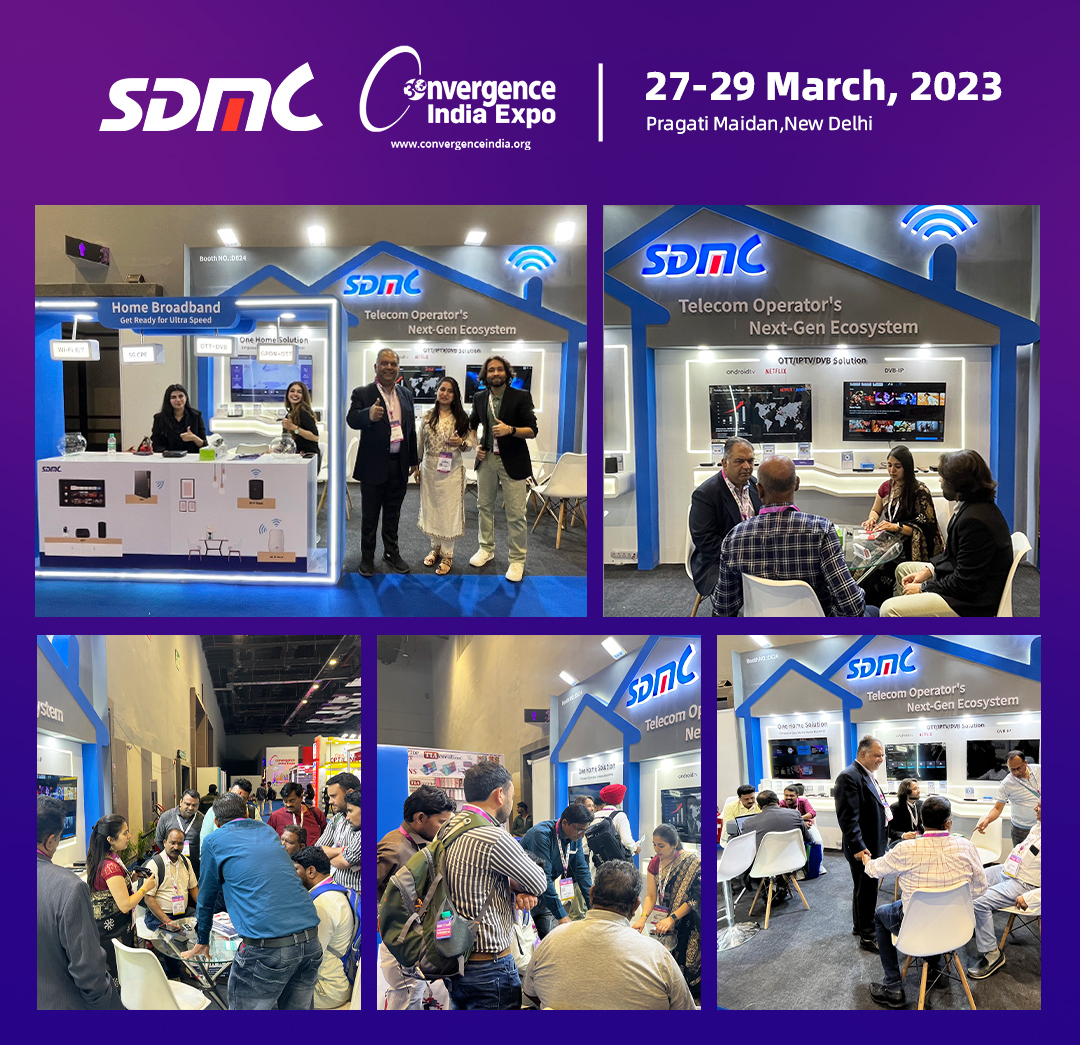 Meanwhile, let's look at the major devices which got unleashed from SDMC during the event of Convergence India Expo 2023.
Netflix-enabled Android TV STBs for Operators and ISPs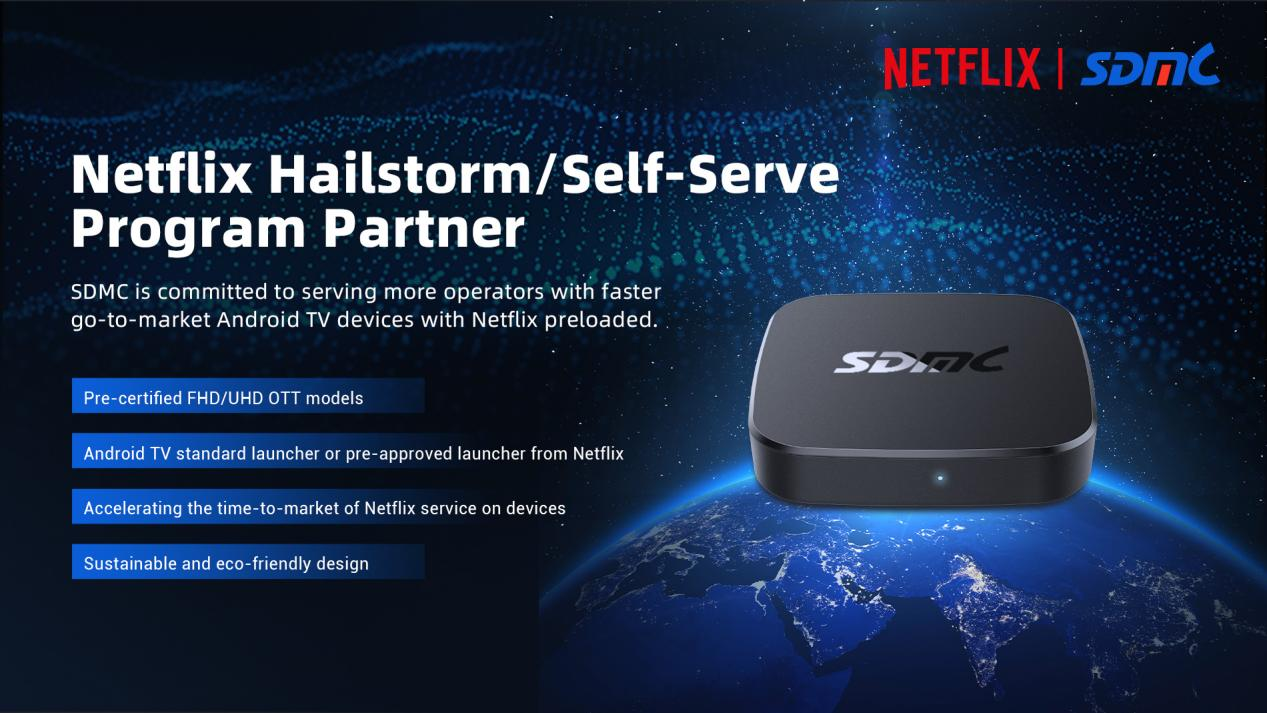 Driven by Netflix's growing popularity among global viewers, more and more operators are looking to integrate Netflix into the user experience they offer their video customers, ensure customer satisfaction, and increase customer retention.
Since our close partnerships with Netflix on Hailstorm Program, we have delivered several millions of off-the-shelf Netflix-enabled OTT devices to market and will provide more operators with faster go-to-market Android TV solutions with Netflix preloaded through Netflix Hailstorm and Self-Serve Program.
We offer the following Android TV solutions:
-Pre-certified FHD/UHD OTT models
-Android TV standard launcher or pre-approved launcher from Netflix
-Accelerated time-to-market with off-the-shelf features
-Sustainable and eco-friendly design
Tailored Solution Empowers Your Home Entertainment Business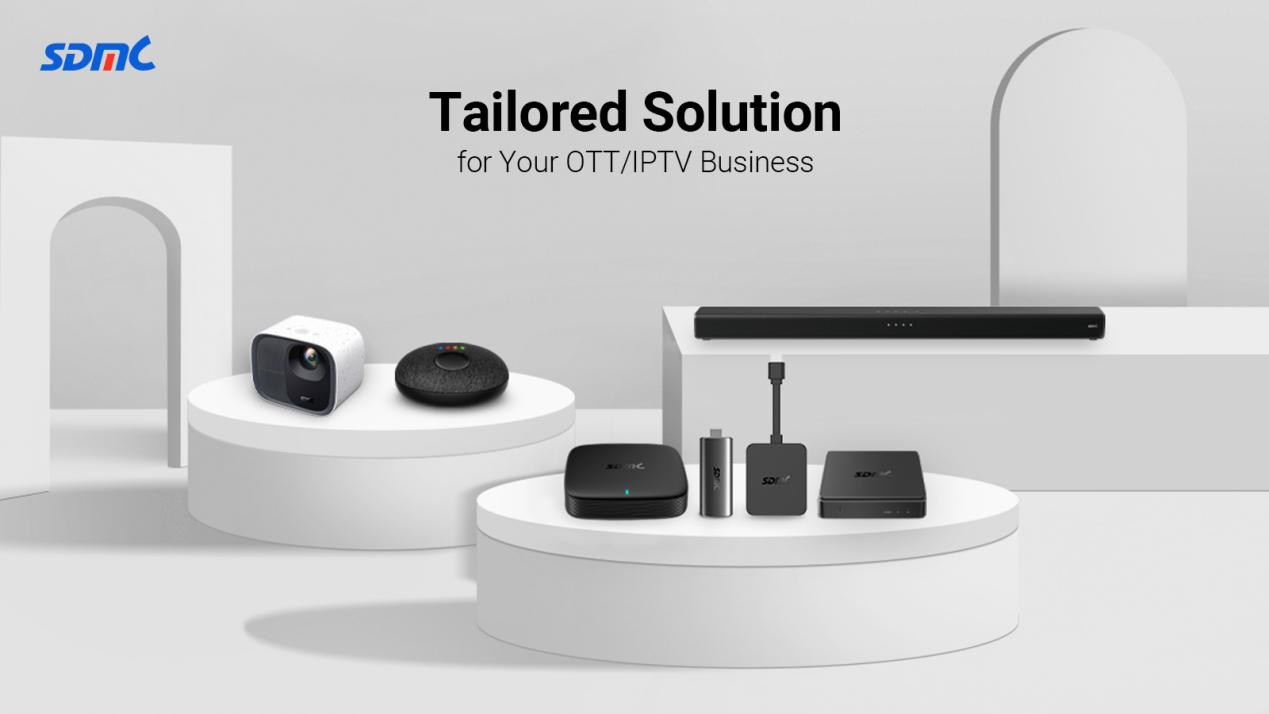 SDMC provides full series of IPTV/OTT/Hybrid product portfolios with different form factors, such as STB, Dongle, Stick, Smart Projector, Smart Speaker, etc. From hardware to software, we offer all the customized services to meet your needs, further unlocking the potential of your customers and significantly contributing to your business.

During the three-day Expo, we also showed our latest Stackable AI Speaker, which is composed of an OTT set-top-box, an IoT Kit, and a Smart Speaker. Its connection design features Magnetic Pogo Pin to allow these devices to stack together into a three-in-one product, which maximizes the functions while minimizing the footprints.


Boost Your Smart Home Business with Whole-Home Wi-Fi Coverage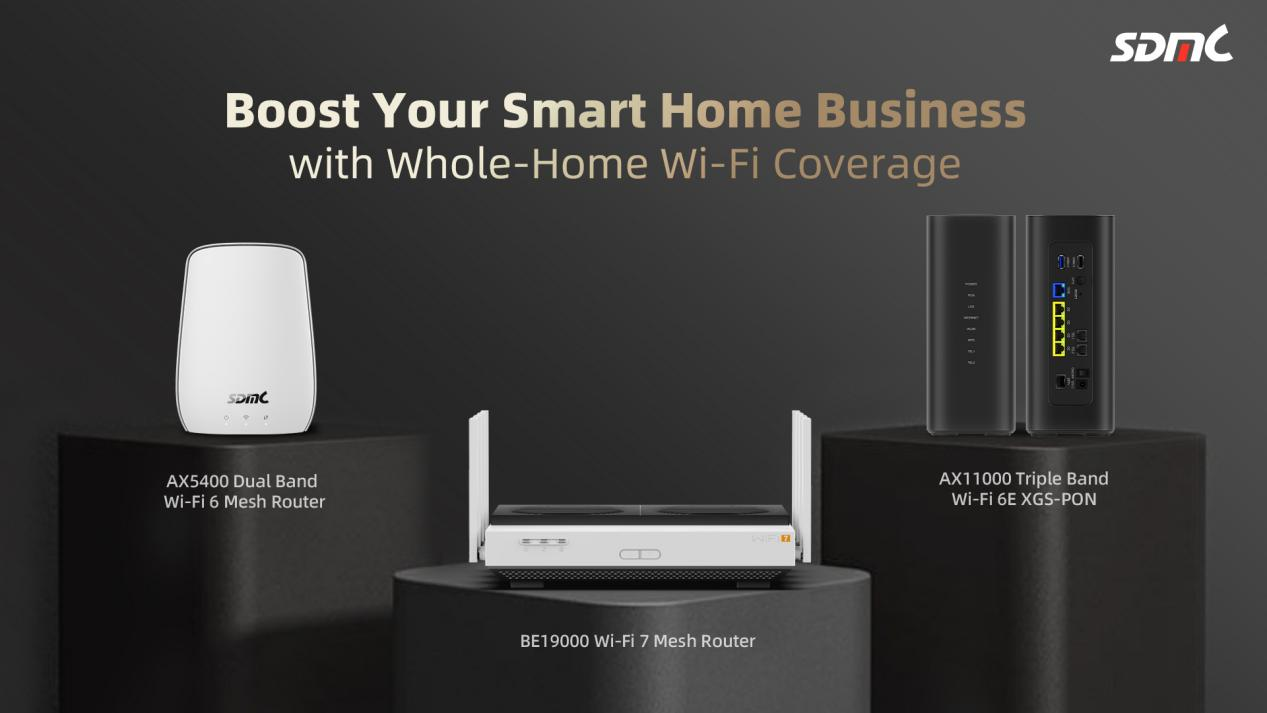 Operators around the globe are deploying Wi-Fi in business models to extend their service or fit other unique demands. SDMC Home Networking Solution features the latest Wi-Fi 7, advanced Wi-Fi 6E, and 5G technology to deliver blazing-fast, reliable, and secure wireless coverage throughout the home and enterprise, guaranteeing that users enjoy lag-free connection and non-stop entertainment on all the devices and ultimately boost operators' broadband business.
Zapper Plus-The Ultimate Streaming Solution for India Market
Zapper Box is a standardized streaming device designed for India market that allows end-users to access YouTube in a stunning high-definition quality. With its powerful processor and advanced graphics engine, Zapper Box delivers smooth and seamless streaming performance. And with its built-in Wi-Fi connectivity, users can stream content from anywhere in their home without any interruption.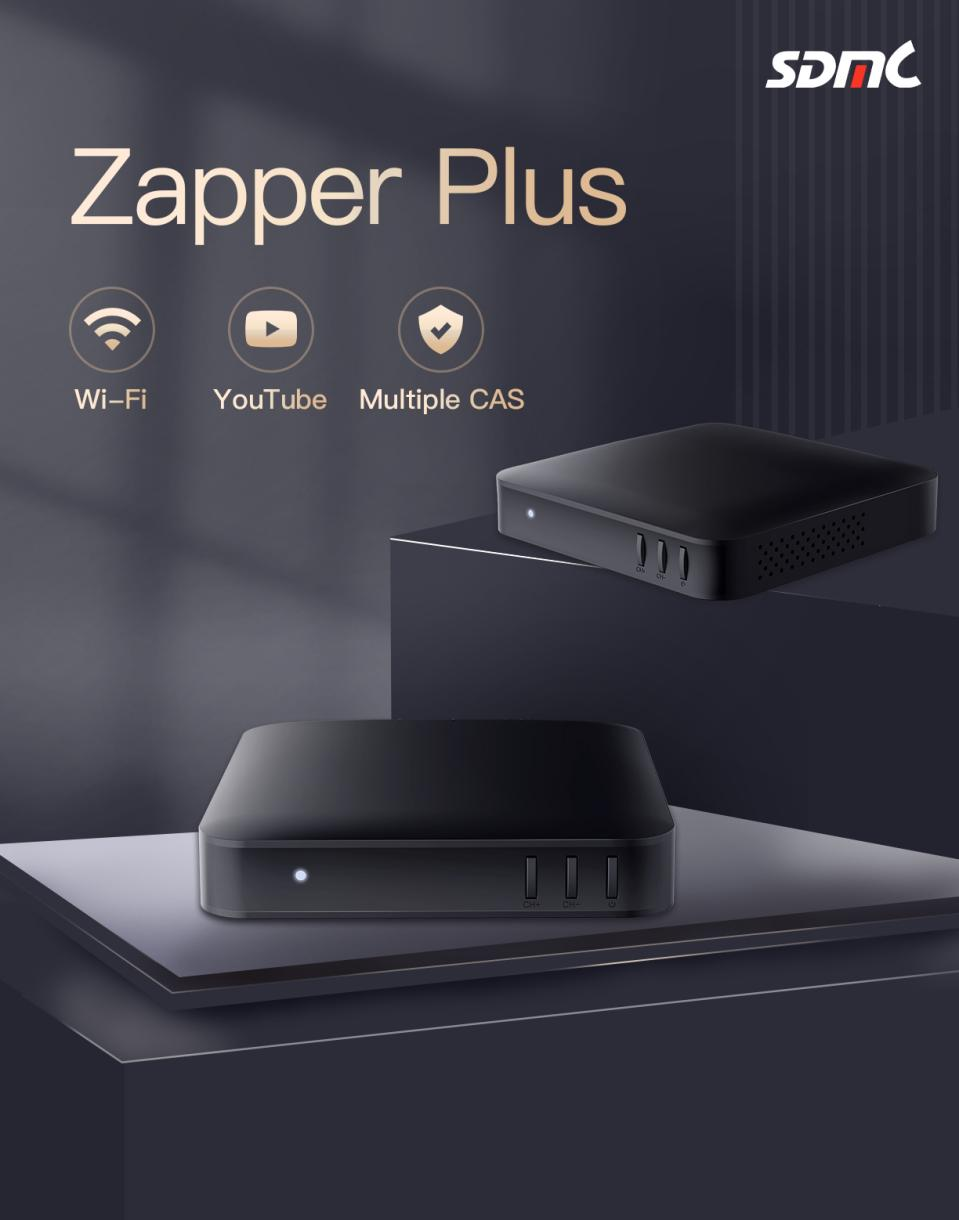 SDMC is on a mission to build a smart home ecosystem by helping global operators deliver smart home media entertainment services in the most effortless way. Please feel free to contact our team at info@sdmctech.com to empower your OTT/IPTV, Broadband, and Smart Home offerings.