Mobile World Congress (MWC) 2023 is typically the world's largest and most influential event for the connectivity industry, where some of the leading brands announce their latest devices and innovative technologies. Let us look at the major devices which got unleashed from SDMC during the event of MWC 2023.
Unlocking 5G for More Business Opportunities
In the 5G and FTTH era, the convergence of fixed-mobile services in home scenarios has become an inevitable choice for most telecom operators. Converged services can effectively help operators increase ARPU and reduce user churn.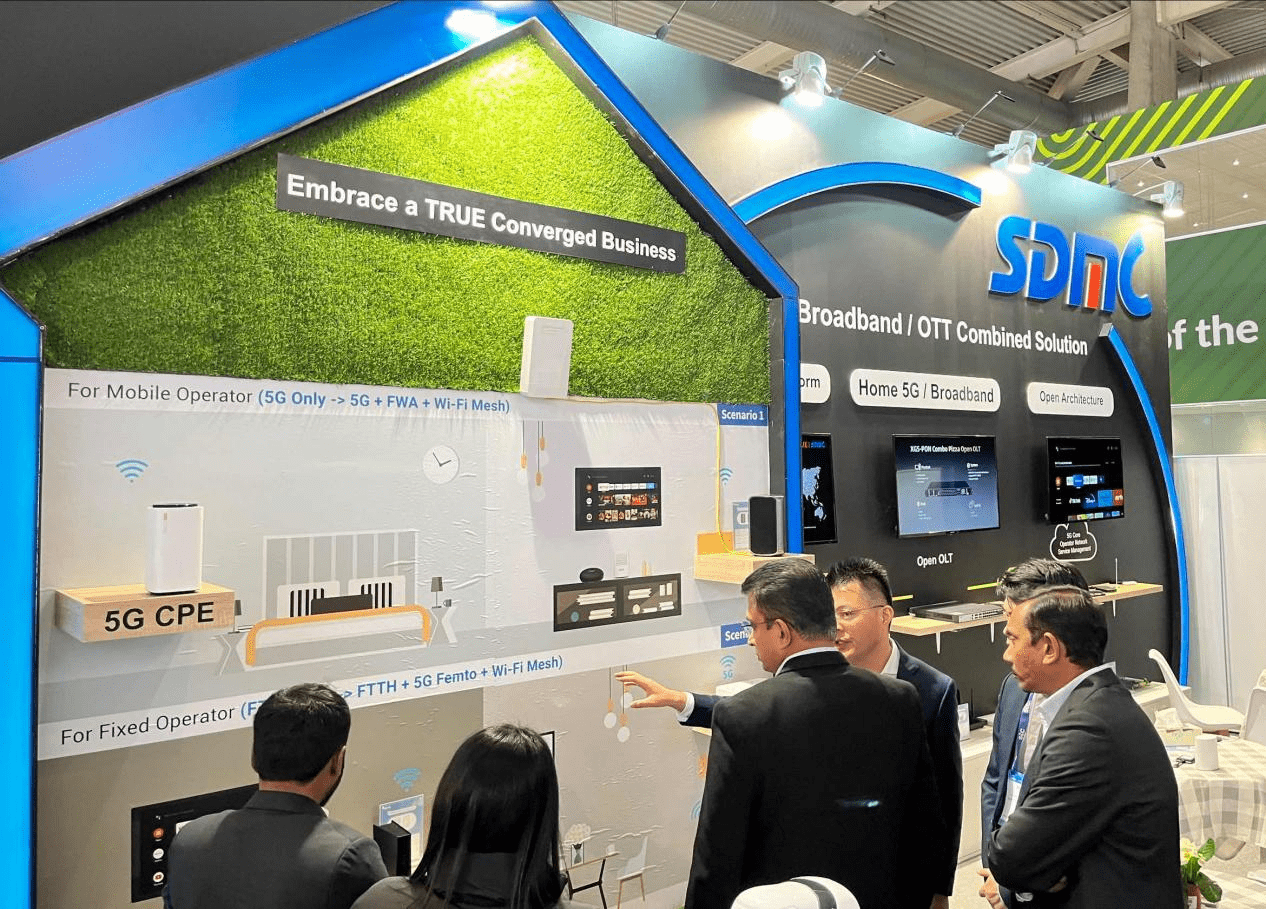 If you are a mobile operator, SDMC's 5G CPE solution covers 5G CPE router, indoor CPE, and outdoor CPE which is the perfect complement to your mobile offering. With ourinnovative 5G CPE solution, For most operators, a large number of 5G base stations and fiber coverage require huge one-time cost investment and long-term deployment,however, the operator's return on investment(ROI) will have a huge risk especially given the uncertain global environment.
If you are a mobile operator, SDMC's 5G CPE solution is the perfect complement to your mobile offering. Combined with our innovative 5G CPE solution and your existing 5G infrastructure, you can provide home broadband services for customers by converting 5G signals into Wi-Fi hotspots, generating new value-added services for homes andbusinesses, and significantly improving your ARPU.
For fixed network operators, the 5G Femtocell solution that SDMC launched at MWC helps you quickly densify the 5G networks indoors and secure service coverage indoorswith more accurate and effective investment and faster TTM.


Enhance Home Network Experience with Wi-Fi 7
The rigid demand for 10G fiber networks has seen a distinct rise, and SDMC exhibited its new-generation Wi-Fi 7 and XGS-PON products at MWC that captured the majority attention of attendees.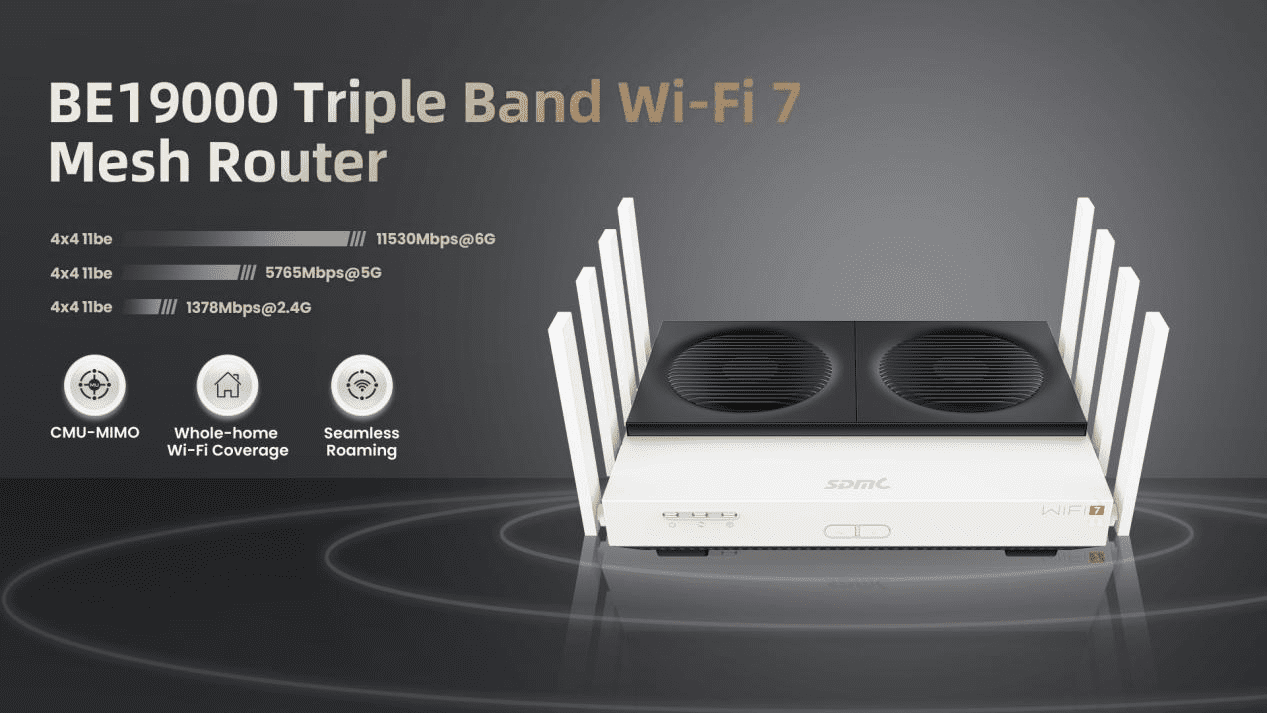 Wi-Fi 6E supports 1024 QAM, while Wi-Fi 7 increases that to 4K QAM. With 4096QAM and 320MHz bandwidth, our Wi-Fi 7 Mesh Router can connect more devices simultaneously and features 8 externalantennas to deliverblazing-fast Wi-Fi speeds up to 19,000Mbps while reducing lag dramatically.
SDMC Wi-Fi 7 Mesh Router enables faster wireless speeds with 6GHz spectrum, creates a seamless and reliable Wi-Fi system throughout the whole home, and keeps roaming switchover latency as lowas 5ms, preventing suddensignal drops when users move around the home. It improves reliability for emerging applications like multiplayer VR/AR applications, cloud gaming, and 8K video streaming.


Get an Unmatched Cinematic Experience with an 8K AV1 Smart TV Box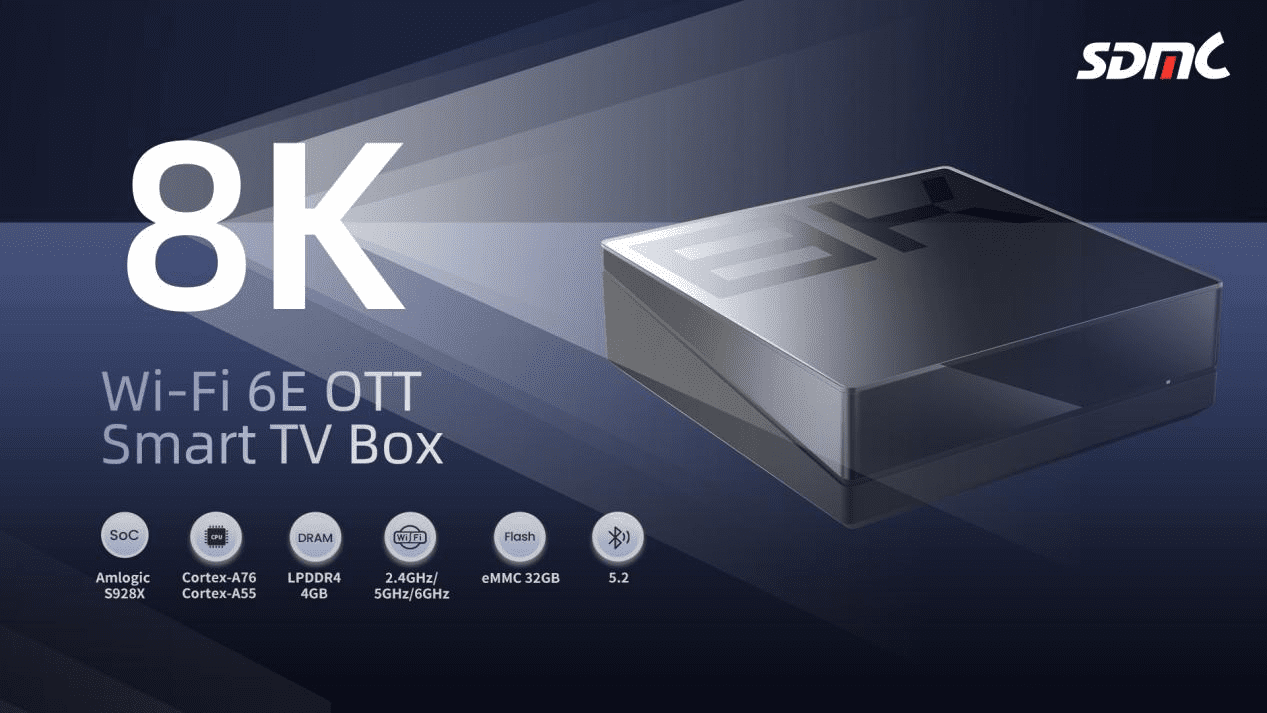 Powered by Amlogic S928X SoC that combines ARM Cortex-A76 and ARM Cortex-A55 cores for great processing performance while maintaining energy efficiency, the SDMC 8K UHD TV Box unlocks a deeper display, smoother streaming and enables a more immersive home theater experience. The smart TV box features Wi-Fi 6E and supports connecting 10M/100M/1000M Ethernet to get extreme speeds, higher capacity, and lower latency. In addition, Bluetooth 5.2 technology provides greater flexibility when using voice assistants.

Green Innovation for a Sustainable Future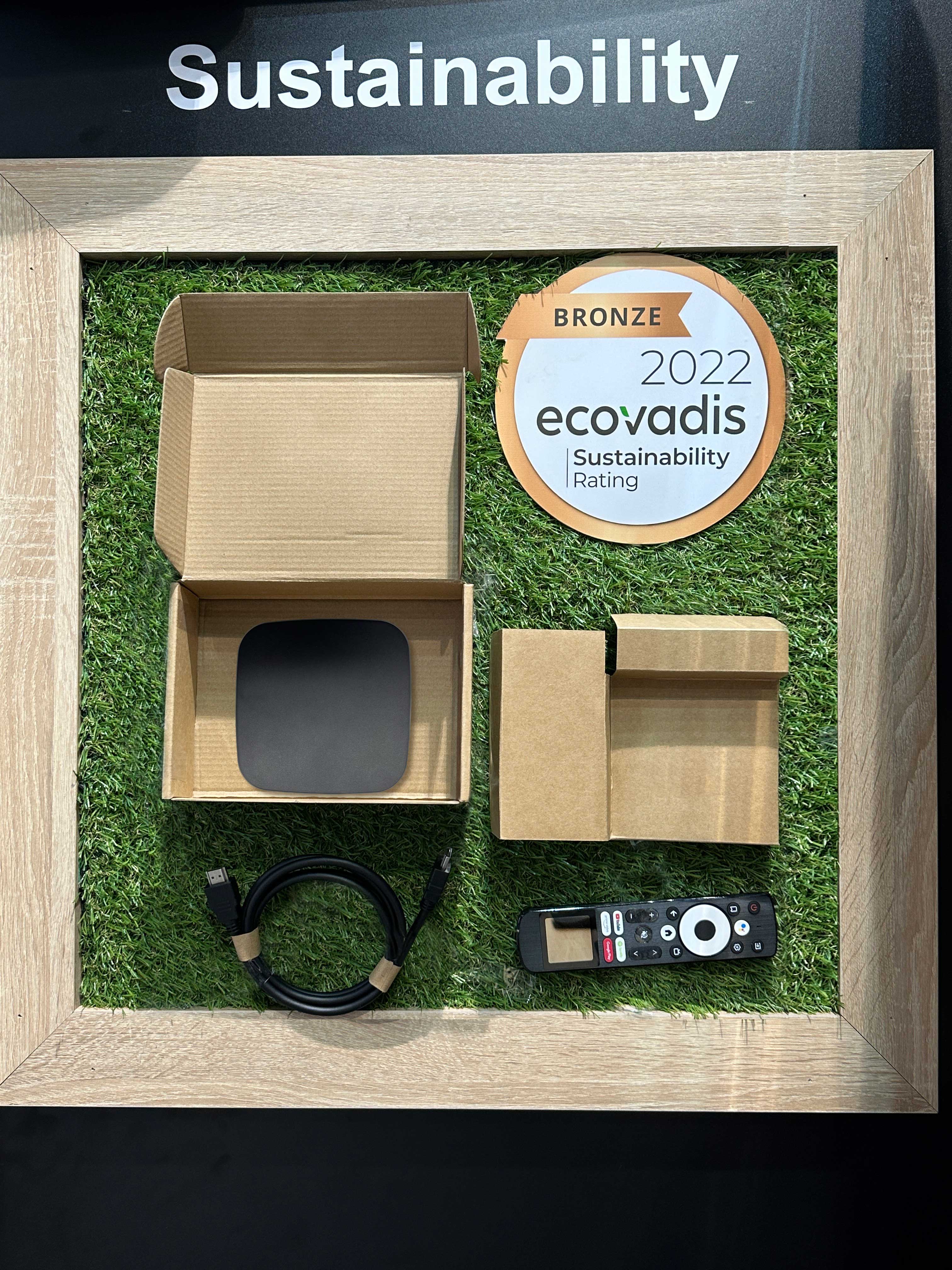 We care about our planet and commit to making a positive effect of our business activities on the environment. We are using recyclable and biodegradable materials for casing and packaging, reducingcarbon footprint andenhancing innovation in the eco-design process like screwless design, and stickers without chemical adhesives to offer eco-friendly products to our customers. In addition, we will continue to develop innovative energy-conserving designs and work together with ecosystem partners toward a sustainable future.


One Home Solution Contributes to Your Business

SDMC is on a mission to build a smart home ecosystem by helping global operators deliver smart home media entertainment services in the most effortless way. Please feel free to contact our team at info@sdmctech.com to experience our future-proof solutions of Netflix Hailstorm, Google TV, 8K OTT Box, Wi-Fi 7, XGS-PON, DOCSIS 3.1/4.0, etc.