APAC Android TV Summit 2022 has come to an end and we would like to take the time to thank you for dropping by our meeting room. In case you miss the show or have additional questions about our solutions, you can book an online meeting with our experts.

Meanwhile, let's follow SDMC to catch up on everything new at APAC Android TV Summit 2022 from 8th-10th November, and see great innovations and technologies.
Android TV OEMs Partner approved by Google
As the platform grew and more apps arrived, Android TV devices are rising in popularity. As a Google-licensed Android TV STB partner, we are proud to contribute to the growth of this vibrant ecosystem together with Google and the other partners. We have successfully delivered a great many projects and are staying committed to providing more innovative and tailored solutions for operators, ensuring they unlock the potential of their customers and significantly contribute to their business.
Continuous Partnership with Netflix on Netflix Hailstorm Program

Netflix Hailstorm is a scaling program based on Android TV that helps shorten partners' time to market and unlock more pay TV operators' device reach opportunities, making Netflix even more accessible to members around the world. Our close partnership with Netflix on Netflix Hailstorm program ensures us offer operators the ready-to-go reference design, attaining a faster time-to-market, and delivering diverse content to their subscribers while promoting revenue growth.
Shorten Deployment Time and Enhancing TV Watching Experience with Google Cloud-based Android TV Solution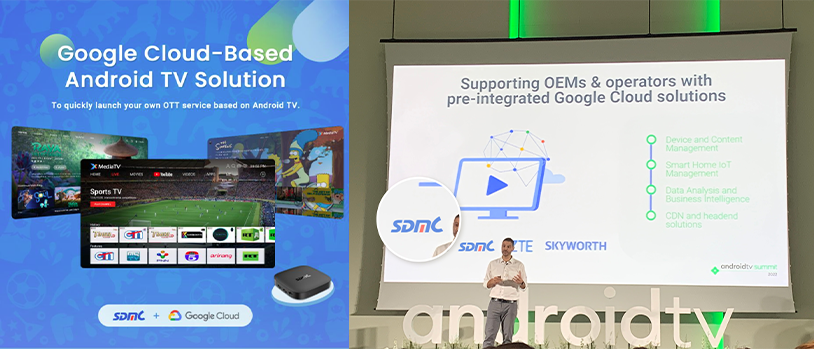 As operators sometimes were not able to meet the increasing demand or handle flow surges, our Google Cloud-based Android TV solution leverages the computing, video processing, and data analytics capabilities of Google Cloud to support faster and more stable global data transfer and provide unlimited resources for video processing, thus reducing the streaming latency and significantly enhancing TV watching experience. Since we have seamlessly integrated the Google ecosystem into our solution, operators will no longer need to spend months purchasing physical servers and customizing products to match their demand. Therefore, they can set up and activate an OTT video service in a short period of time while reducing operational costs.
Innovative Products and Solutions Promote Your Smart Home Business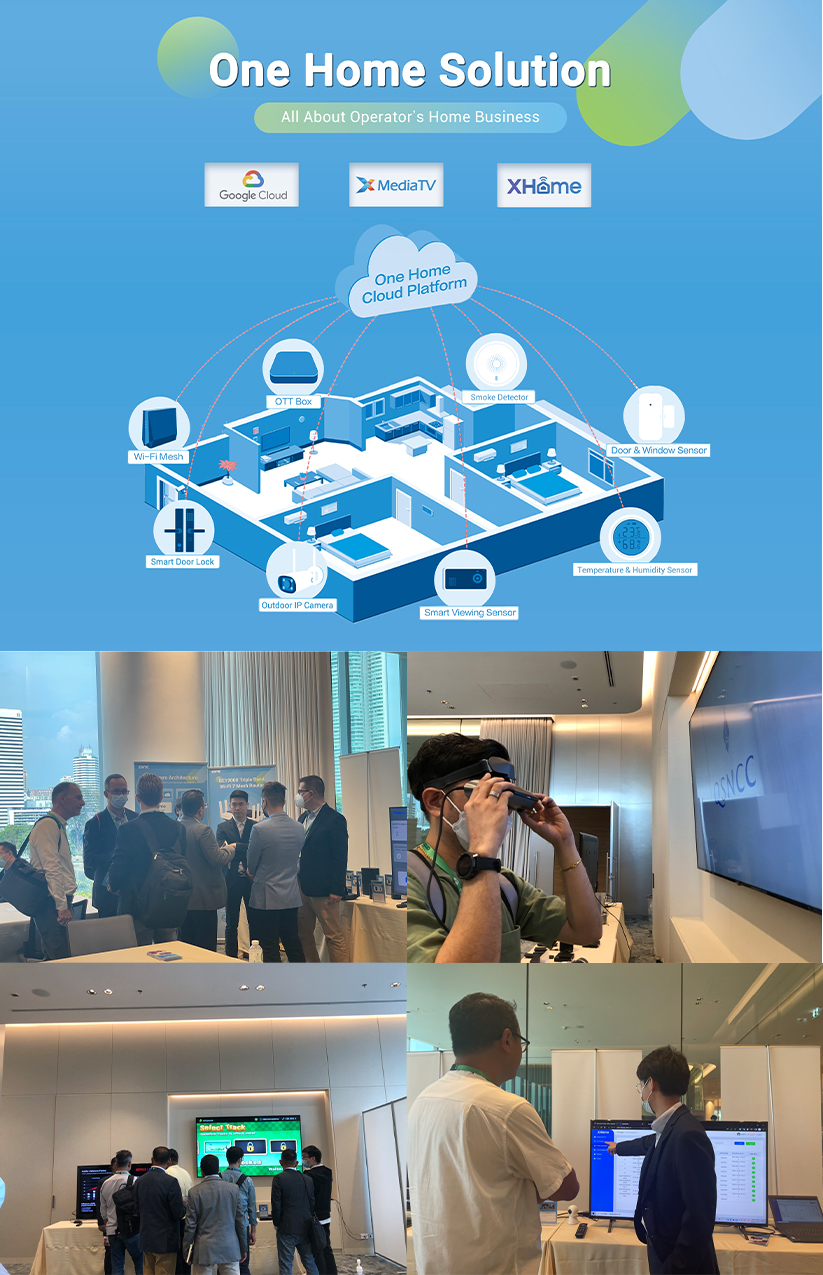 SDMC Home Networking Solution includes Wi-Fi 7 mesh router, XGS-PON terminal, and DOCSIS 3.1 cable modem for NSPs to deliver seamless connectivity and blazing-fast wireless coverage, which guarantees the premium entertainment experiences even when streaming 8K content, playing cloud gaming, or enjoying VR/AR and powers the growth of the smart home business. Furthermore, based on SDMC Smart Home solution, operators can quickly build their smart home platform to create new revenue and lower operating expenses.
The Leading Solution Provider of Smart Home Ecosystem
SDMC is on a mission to build a smart home ecosystem by helping global operators deliver smart home media entertainment services in the most effortless way. Please feel free to contact our team at info@sdmctech.com if you intend to upgrade your Wi-Fi network, quickly launch your next-generation OTT service and promote your smart home business. We are happy to talk with you about your business strategy.