Now, let's follow SDMC to catch up on everything new in APAC Android TV Summit 2019 from 12th-14th November, and see great innovations and technologies.



Highlight: Android TV 10.0

Android TV 10 Release Schedule
In the Android TV Commercial Meeting, Google released the Android TV 10 schedule. According to the representative at Google, Android 10 for TV will
be officially available in December 2019 with six aspects of change including Security/DRM, Dynamic Partitions, Privacy, etc. Moreover, all related new
devices will get approval after March 31, 2020.


SDMC's Android TV 10.0 Device
During the summit, SDMC displayed its next-generation Android TV devices running on Android 10 Q OS. Powered by the latest Amlogic S905X3 chipset, these Android TV devices deliver better performance such as the shorter loading time of application, smoother UI and more. Also, users can access endless content from Google play including Netflix, YouTube, Prime Video, etc. In addition, WiFi 6 and mesh are supported in these devices.
Based on the above all, the Android TV 10.0 devices enjoyed great popularity at SDMC's booth.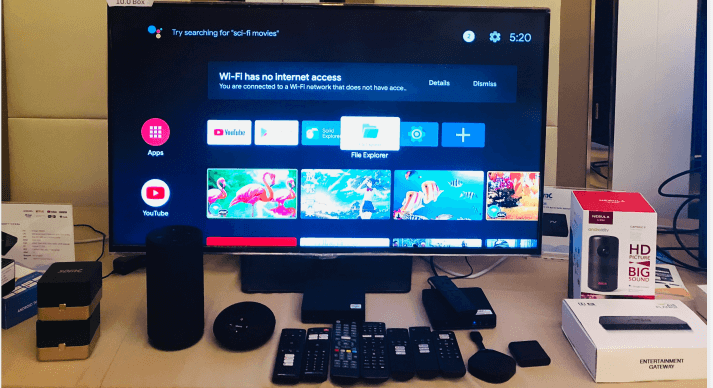 Highlight :
Netflix Hailstorm Project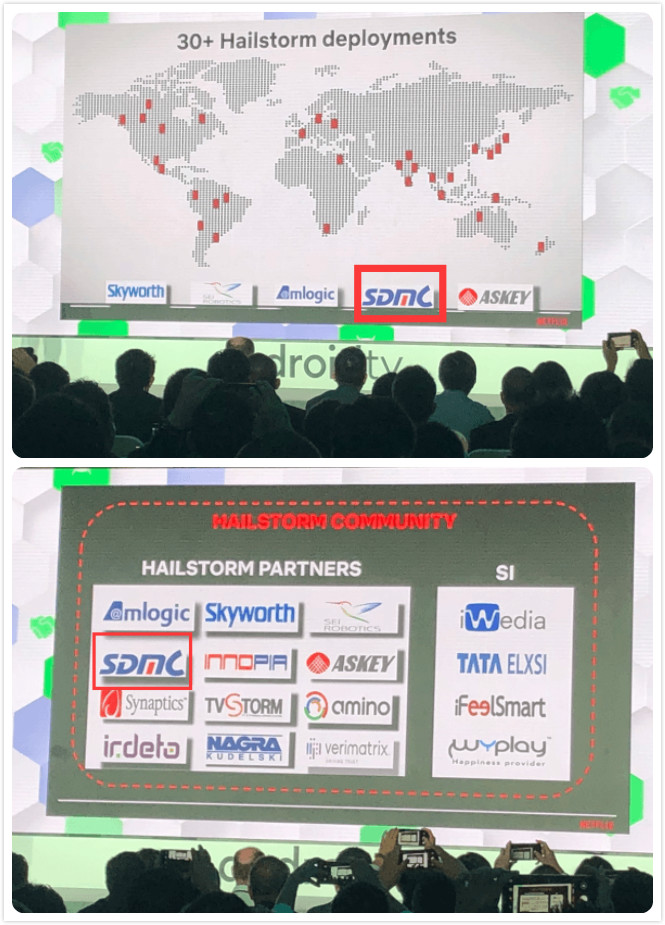 "Hailstorm is an Android TV scaling program designed by Netflix to reduce the Netflix integration effort for partners on the Android TV platform." introduced by ALAN WONG, Director of Device Scaling at Netflix. So far, Hailstorm's partners have launched more than 30 projects around the globe. As one of Netflix Hailstorm's partner, SDMC also got wide attention during the APAC Android TV Summit. SDMC's hybrid set-top boxes support various digital tv standards such as DVB-T2, DVB-C, DVB-S2, etc., which can meet the requirements of different markets. Moreover, tailored solutions can help operators to quickly deploy their service.
Highlight :
Smart Home with Google Assistant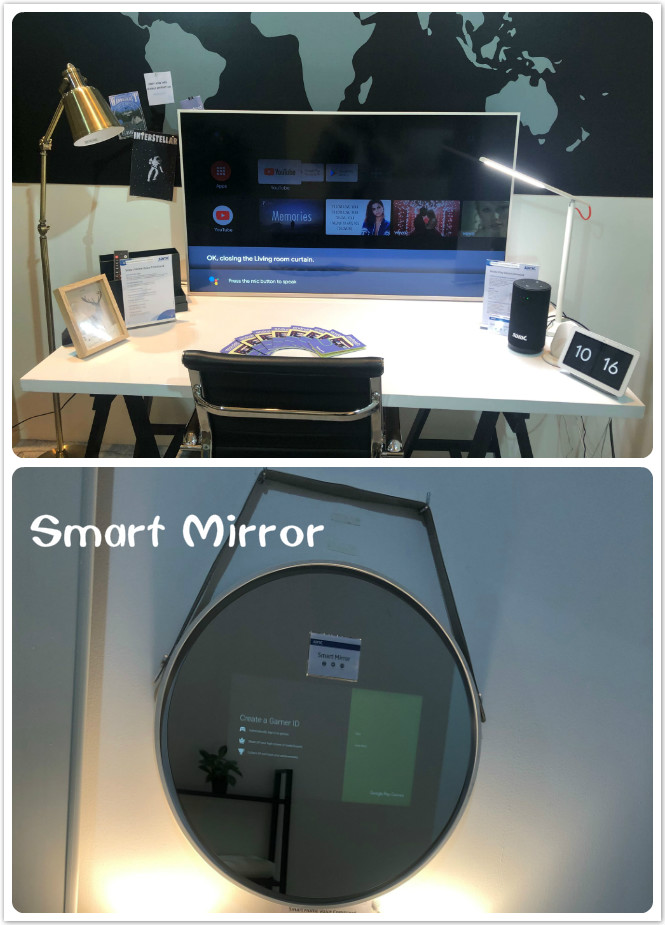 At this summit, Google specially set up a "house" for exhibitors to display their innovative IoT solutions. The Android TV box/speaker with Google Assistant built-in is the core of the entire house. It connects to these smart appliances in this house, like refrigerator, lamp, curtain and other smart devices such as security cameras and thermometer.
SDMC was selected as the smart home solution exhibitor and responsible for the bathroom and bedroom exhibition area. Among the exhibits, the smart mirror attracted the interest of the majority of exhibitors.

With Google Assistant built in and advanced voice control, SDMC's Android TV intelligent mirror makes life smart and simple. Find new entertainment, check schedules and control your home, just by talking to the screen.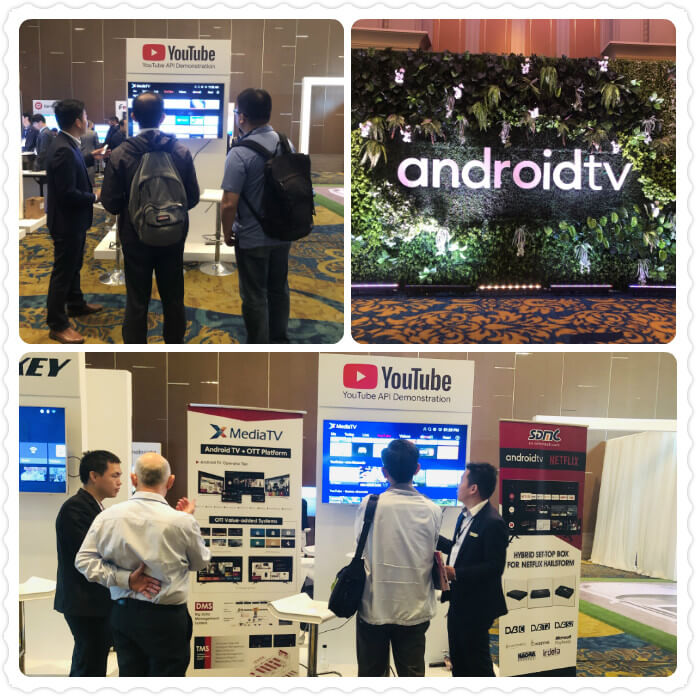 SDMC Team introduced its XMediaTV OTT System to visitors and showed the YouTube recommendations based on Android TV developed by themselves, with
Google team together on APAC Android TV summit 2019 in Bangkok.


XMediaTV, SDMC's self-developed OTT system, was also the focus of visitors. Currently, the media content has been fully customized and multi-screened, and customers are more and more fond of customizing their favorite programs, which puts tremendous pressure on operators' business expansion and transformation.
SDMC's XMediaTV platform enables operators to deliver a TV everywhere user experience including live, Recording Live TV, VOD, Catch-up and Time shift over any IP network.