From 18th to 20th in June, Broadcast Asia(BCA)was in full swing. As one of Asia's must-attend international events for the pro-audio, film, digital media and broadcasting industries, Broadcast Asia attracted a large number of manufacturers and industry professionals around the world.

Let us now follow SDMC come into the scene!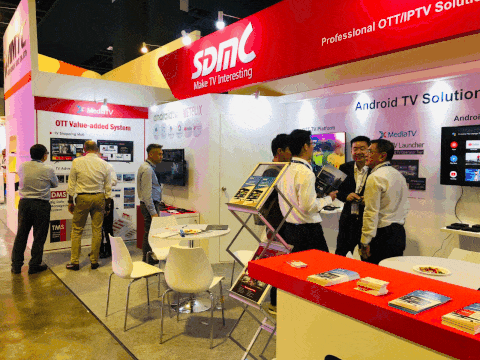 SDMC
Showcased its Innovative Products
at
B
roadcast Asia
2019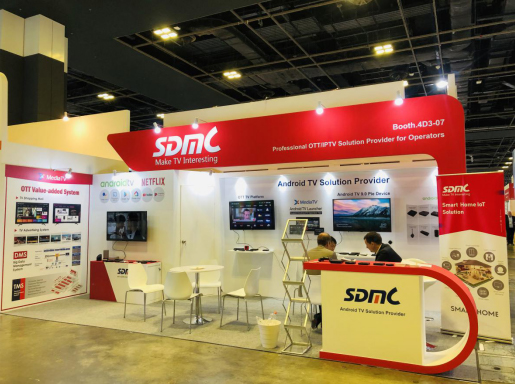 As a professional OTT end-to-end solutions provider, SDMC brought its full series of products including the latest Android TV 9.0 devices, 2K/4K Android TV boxes for Netflix project and the ready-to-use OTT platform at the scene.
Especially, this introduction focused on XMediaTV system, a turnkey OTT solution for OTT operators.
As we all know, today's media content has been fully customized. Consumers prefer to subscribe to the channels or programs they like, which puts tremendous pressure on operators' business expansion and transformation.
Thus, XMediaTV system platform came into being. Through the implementation of new services such as Time-shift TV, Catch-up TV, Live TV, TV on Demand and EPG, XMeidaTV system helps operators to improve the user experience and promote revenue growth.

In addition to the above, XMediaTV system features Data Collection, Statistical Analysis, Remote Maintenance and Various TV Advertisements to help operators to improve the service quality and expand revenue channels.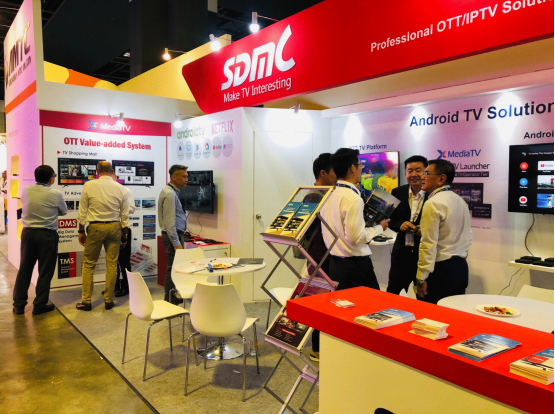 During the exhibition, SDMC received operators and distributors from Singapore, Thailand, Indonesia, Malaysia, India, and the Philippines, as well as had in-depth exchanges of view. We appreciate that SDMC has been more and more recognized by the market.

Again, congratulations to Broadcast Asia 2019 and thank you for your participation! Let's expect that SDMC will provide better service and more innovative products for operators around the world at IBC 2019.