First, OTT embrace the Internet+ , truly become a home media center in the future
At the beginning of 2015, Premier Li Keqiang, put forward the concept of "Internet plus", the impact on the entire OTT industry is not inferior to OTT policy. In this regard, Lee said,"the intention of the Internet +"is not a simple networking products, but refers to the networking products can do, can bring to its users, can produce what kind of value-added space for operators.
Lee pointed out that OTT TV need to embrace the Internet +, according to user's operation behavior of OTT TV, by big data, cloud computing analysis, obtained the user habits and preferences, to film and television content recommendation, delivering accurate information, and accurate advertising and shopping, let OTT TV users become intimate partners, allow operators to produce value-added space, this is really the "Internet+" OTT TV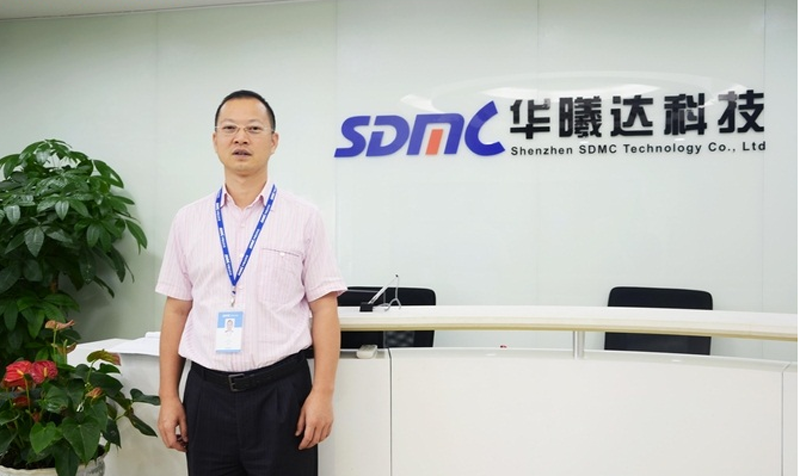 However, to promote the development of the whole OTT industry chain , 4K is very important . First, high-quality film and television content with 4K began broadcasting, and the use of DRM content protection, to build the first part of a healthy industrial chain; secondly, 4K can quickly pull the development of broadband
telecommunications, broadband speed is imperative, OTT main chip also in homeopathy, rapid completion development of the 4 cores / 8 cores, CPU64 bandwidth, 4K decoding (supports up to 60 FPS), hdmi2.0, USB3.0. All this development, 4K contributed, will also build healthy OTT ecosystem.
For SDMC, has been keeping up with the pace of the market , before the prime minister has not put forward the concept of "Internet plus", it has developed a complete set of OTT management system, and use in the UK, Russia, Thailand, Turkey, Israel and other countries of the telecom operator customers, successfully completed the remote control, the OTT box remote management and remote debugging, to help operators master the OTT box running status and network operators operating conditions, and make full use of big data and cloud computing, to achieve accurate advertisement delivery, to build a perfect value-added service platform for operators.
Second, let the value chain re-return, OTT future must be profitable
From an international point of view, all surprised China OTT is providing free service, and do not lose money at home, OTT is actually a very serious problem. For this problem, Lee said, there is no free lunch, which have free video content of truth, this is the value of distortion, leads to the confusion of the domestic OTT market.OTT is intended to provide massive video content on the Internet, paid or free choice, but due to the domestic policy control, OTT video content is very limited, there is actually no name.
How to achieve profitability, Lee proposed solutions, he considers it necessary to introduce or produce high-quality film and television content, encrypt broadcast in the policy permitting, allows users to pay to enjoy high-quality video content, so that the value of chain to come. Lee said that mango TV worth learning.
Premise is profitable OTT set-top box must also meet certain conditions: for example, support for DRM, senior security is more able to protect the content of the film. In addition, consumers not only like video content , but also the video game, multi screen interactive, video sharing, TV and other social interest, be sure to convenient use. Jobs invented phones touch technology , smart phones become popular, with the development of technology, be able to solve the TV gesture control one day , consumers will again back TV from the phone. Of course, before this technology has not been realized, we should handle through the game, flying squirrel or operation of mobile phones to easily achieve the OTT operations to meet the Internet age "lazy" habits.
Three, domestic and international, sdmc have different coping strategies
1, international shipments up to 60%
According to Lee describes sdmc box shipments proportion of international and domestic shipments were 60% and 40%.
Therefore, the promotion of sdmc for the international market is very strong. we have participate in many oversea exhibition such as CSTB2015, nab 2015, TVconnect2015, TV connect Asia2015, broadcast Asia 2015, IBC2015 etc. in Europe, South East Asia and South America market, SDMC market share rate is more.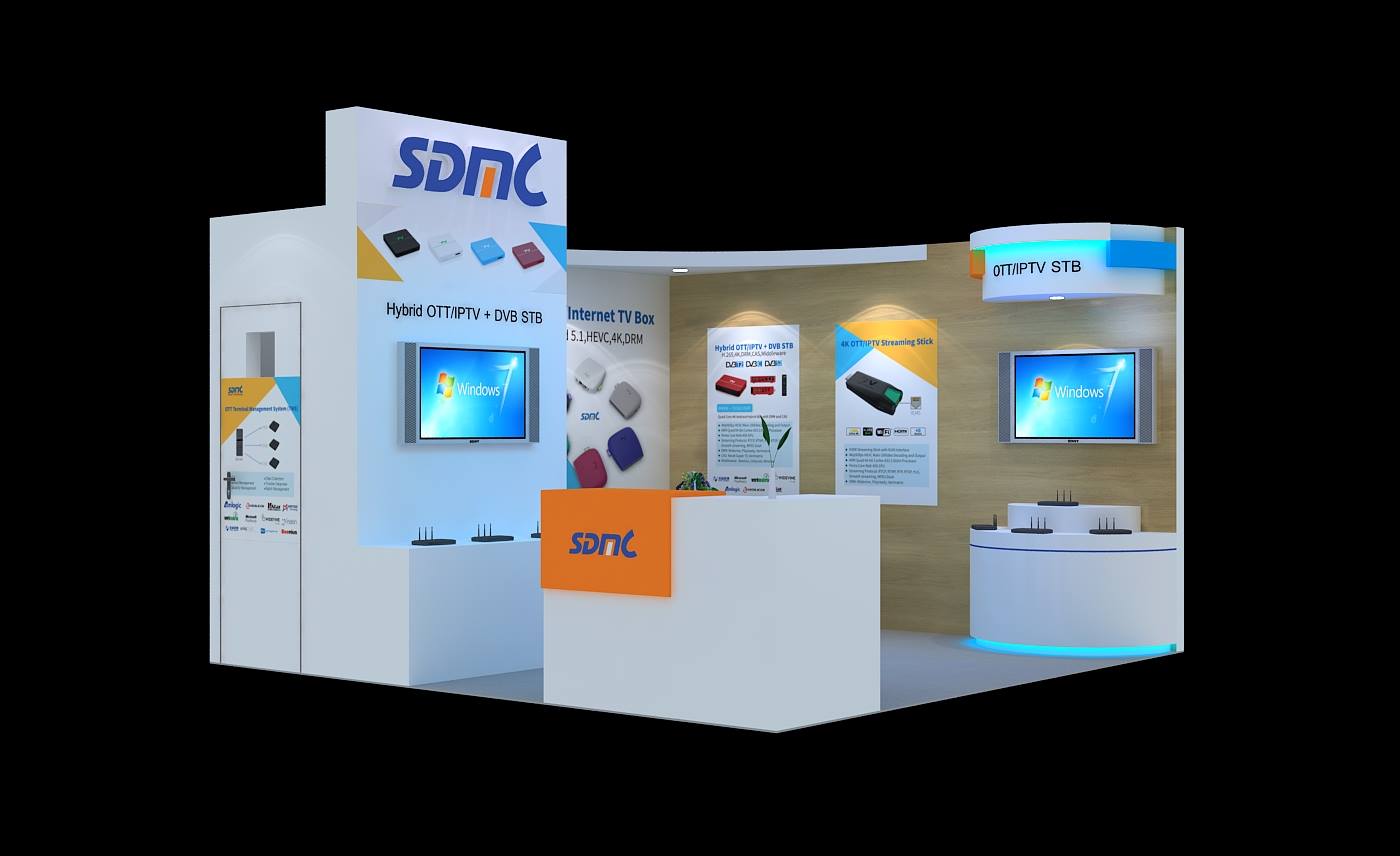 2, China, the main push OTT + DVB
By summing up many years oversea experience cooperative with major telecom operator,Lee said, OTT is a revolution from the beginning of the communications industry, and direct the spearhead at the radio and television industry, mainstream products for OTT box; in order to bring more content to the user, also need to local DVB broadcast programs, so will have OTT DVB box .In sdmc technology, known as OTT+DVB, this is truly understand the meaning of OTT.
According to Lee's introduce, SDMC main products is high security DRM OTT box, supports Verimatrix, Playready, Widewine, Unitend, high security DRM NSTV;
OTT + DVB boxes
, supports DVB-C / S2 / T2, DTMB, ATSC, ISDB standard, supporting high security CA, proprietary digital TV middleware.
In accordance with the recent speech by Luo Jianhui, director of the government to strengthen copyright protection and radio and television cooperation, our domestic main push products for high security DRM OTT and OTT DVB support high CA set-top box, including DTMB.
While the domestic market, SDMC also set up a department specifically for the domestic brand building needs, hopes and strive to secure the future of the domestic market and enhance the brand influence gradually.
As the domestic population base is very large, B2C market target consumer groups number is high. and constantly adjust the market environment.However, because of technical strength lies in SDMC operators customized technical requirements, including front-end device management + terminal management system, it requires a lot of time to improve the technical characteristics gradually. However, under the premise of improving license providers, Lee said the future may enter the retail market.
The next five years, the morphology of the perfect OTT box should be: powerful CPU and video processing capabilities, support network video, DVB / IPTV broadcast, video calls, cloud gaming, cloud storage, security monitoring, network routing and other functions, smart home entrance the real home multimedia center, back to the living room, is none other than OTT TV.