TV Connect Asia 2015 Closed, SDMC injects new vitality into the Asia Pacific OTT Market
On the afternoon of May 13th, the eleventh session of the Broadband & TV Connect Asia exhibition ended in Singapore. As the famous event in the Asia Pacific region, broadband & TV connect Asia attracted more than 800 mainstream operators and service providers in the Asia Pacific region. In Broadband & TV connect Asia seminar, everyone focuses on the topic of improving future network and connected entertainment over the Telecom Construction, OTT cooperation, radio and television digital technology and development trends.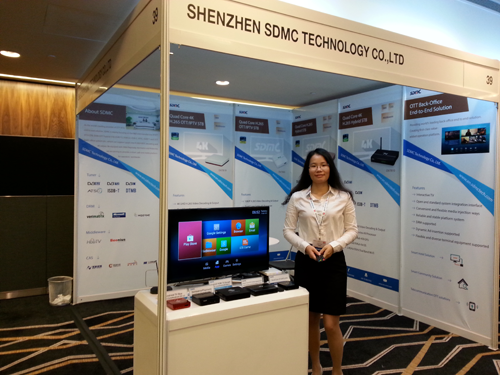 For telecom operators and service providers, the Asia Pacific region is full of opportunities. Here, there are a lot of broadband subscriptions and smart phone users, and the figure, broadband service subscriptions continue to grow. With the rapid development of mobile Internet and OTT services, more and more telecom operators and service providers began to engage in content operation and OTT services.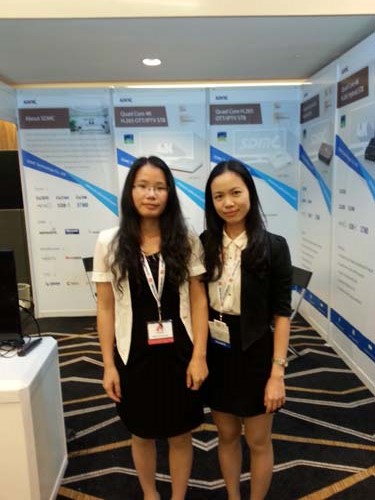 In China's rapid development, some Chinese enterprises like SDMC, accumulated a lot of experience, realize the CA and DRM systems integration, and provide professional digital TV end-to-end solutions and value-added service platform for broadcasting operators, telecommunications operators, and Internet new media operators.
In the broadband & TV connect Asia exhibition, SDMC came with the latest products like
DVB-T2 STB
,
quad core OTT set-top box
and
new media end to end system solution
etc., advocated the comprehensive implementation of the company purpose - " provide global new media end-to-end solutions, create a value-added service platform".
Related Products
DVB-T2/T STB
DV2106-T2 High Definition DVB-T2 Set-top Box
DV2107-T2 High Definition DVB-T2 set-top box
DV2108-T2 1080P High-definition DVB-T2 Set-top Box
Hybrid DVB-T2/T STB
DV7810-T2 4K UHD Quad Core Hybrid DVB-T2 Set-top Box with DRM, CAS and Middleware
DV6810-T2 Dual Core 1080P Hybrid DVB-T2/T Set-top Box with DRM, Middleware, and CA
DV7204-T2/T 1080P Dual Core Hybrid DVB-T2/T Set Top Box