SDMC Launches Its Mesh Wi-Fi 6 Systems with speeds exceeding 1800Mbps
Mesh Wi-Fi entered the electronic consumer market in recent years, gradually replacing"traditional"routers to hit the mainstream in the world of home Wi-Fi. Statistically, the Wireless Mesh Networking market was valued at about USD 5 billion in 2019 and is expected to reach nearly USD 10 billion by 2025.
Following this trend, SDMC develops and launches two high-powered Mesh Wi-Fi devices to deliver faster speeds and lower latency for 4K video streaming and cloud gaming, etc, helping service providers to provide a better online experience for subscribers.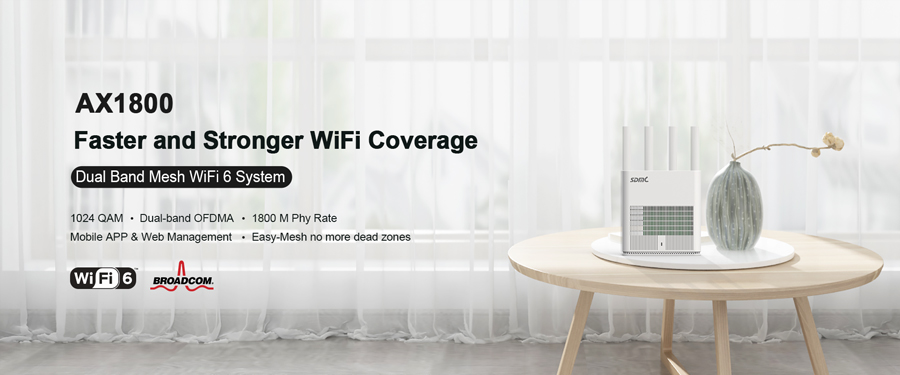 Speed: 802.11ax 1800Mbps
Connectivity: 1WAN, 3LAN
Key Features:Dual-band OFDMA, MU-MIMO, Wi-Fi 6 technology, Beamforming Technology, Ultrafast Speed, Seamless Roaming, No More Dead Zones
Sizes: 160mm x 45mm x 174mm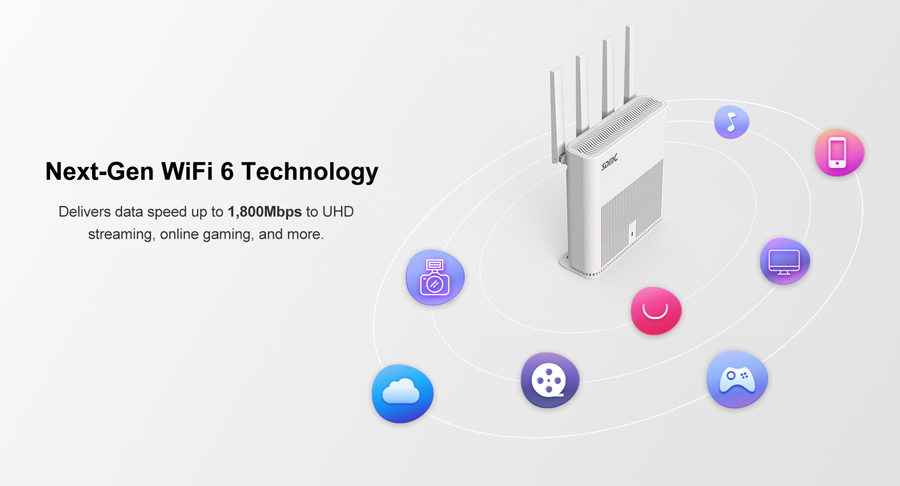 AX1800 named DR3014X Mesh Wi-Fi System adopts the latest 802.11ax, also known as Wi-Fi 6, wireless technology, to offer speeds up to 1800Mbps, and uses the MU-MIMO and OFDMA technology ensure that the Mesh Networking can connect more devices simultaneously and transfer more data to multiple devices at the same rate while reducing lag dramatically. Also, the adoption of Intelligent Beamforming technology make it to concentrate the Wi-Fi signal towards connected devices, delivering a more highly targeted and efficient Wi-Fi connection.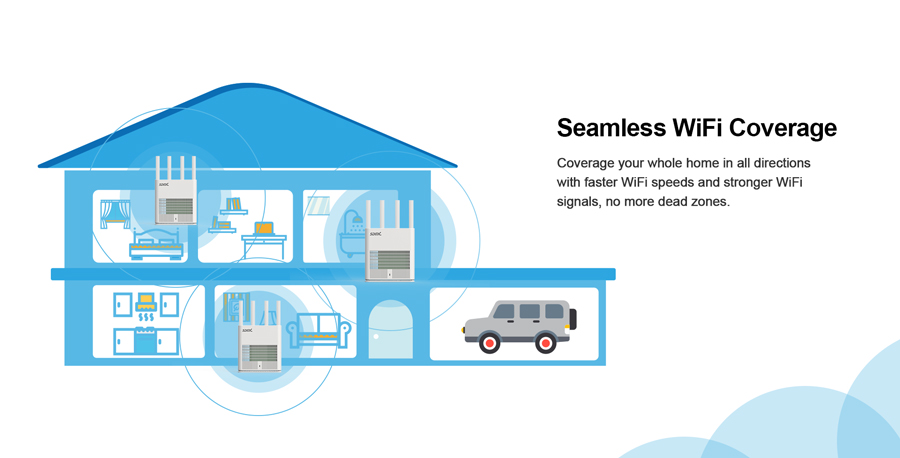 It is extremely easy to set up to eliminate dead zones, giving users a better Wi-Fi experience in all directions with faster Wi-Fi speeds, stronger Wi-Fi signals, less network congestion, and greater client capacity to cover their whole home.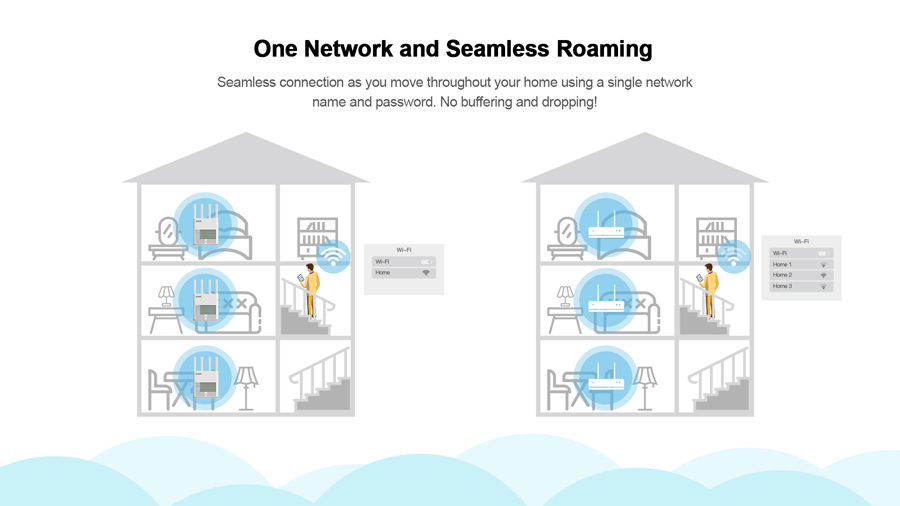 In addition, with a single network name, DR3014X Mesh Wi-Fi Router keeps users'devices always choosing the fastest band and connecting to the nearest mesh unit, which helps them stay connected as they roam around their home.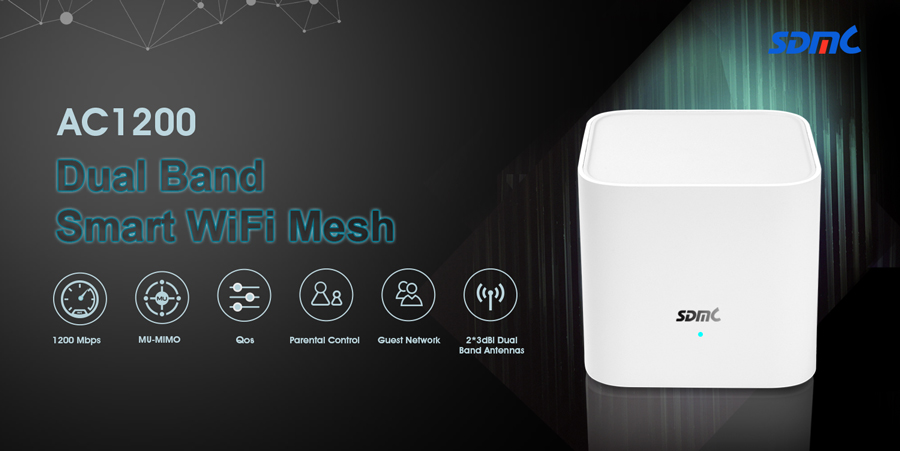 Speed: 802.11ac 1200Mbps
Connectivity: 1x10/100/1000M WAN/LAN; 1x10/100/1000M LAN
Key Features: Dual-band OFDMA, Mobile APP & Web Management, Parental Control, Guest Network
Size: 95mm x 95mm x 90mm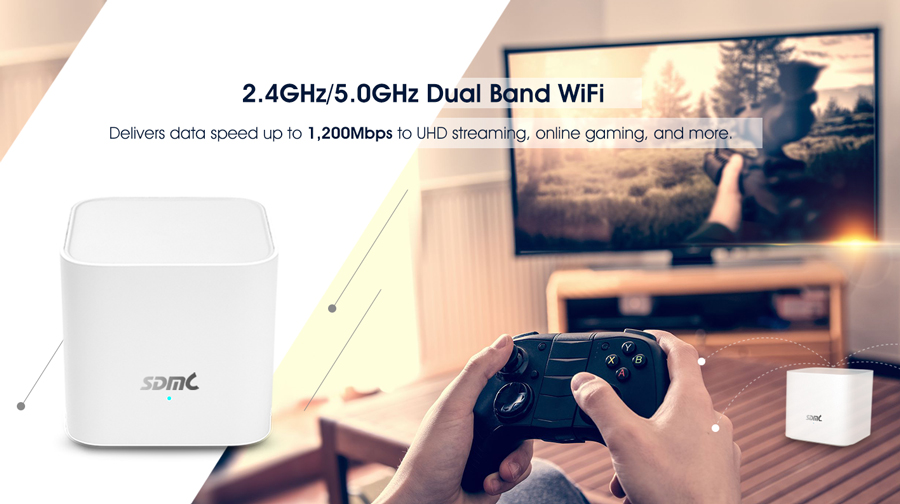 AC1200 named DR3012C Wireless Router offers superb performance and comprehensive coverage to users' houses. It features a parental control system to secure their children from dangerous websites and promote healthy online activities with screen time management. Besides, DR3012C Mesh Wi-Fi System supports guest networks that allow visitors at users' home to use the Internet without sharing their primary Wi-Fi password or giving them access to everything on their main network.
Mobile APP & Web Management feature guides users to configure and optimize the Wi-Fi service, and also allow operators or ISP to remotely manage end-users devices and solve problems without delay.
From the above, SDMC mesh Wi-Fi systems will be a reliable WiFi solution for operators to improve users' network satisfaction and reduce the cost of after-sales service.
Welcome to contact our professional team to discuss the cooperation opportunity in the further.