Amlogic S905 Android STBs Attract Peoples' Eyes On CSTB2016

CSTB2016, which is been holding at Crocus Exhibition Center in Mosow between 26th to 28th Jan during 2016. CSTB2016 is gathering digital multi-channel TV, cable TV, satellite TV and TV connected contents,service and products companies to the exhibition. Yesterday, 26th Jan 2016, SDMC is attending CSTB2016 as a exhibitors on Hall 7 Stand 458. SDMC is providing the leading systems and products on OTT/IPTV. This year, the latest quad core 4k/H.265 Android OTT/IPTV of SDMC becomes a focus point, especially Set-Top Box with Amlogic S905 SoC.
SDMC is displaying the Android OTT/IPTV and OTT+DVB STB with Amlogic S905 SoC. Amlogic S905 is with quad core Cortex A53 CPU, H.265 40@60fps video hardware decoding, with mainstreaming DRM including Verimatrix, Microsoft Playready, WIDEWINE and Marlin. The 4K video output, ultra high-definition, which is double resolution to compare with 2K resolution. The high specification will support smooth playing of Games and videos, which will bring excellent experience for users.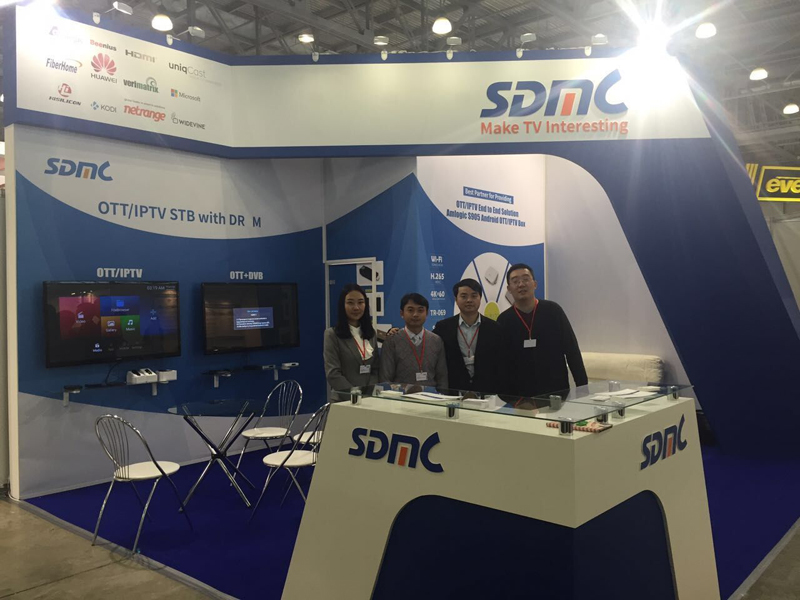 Our Staff at CSTB2016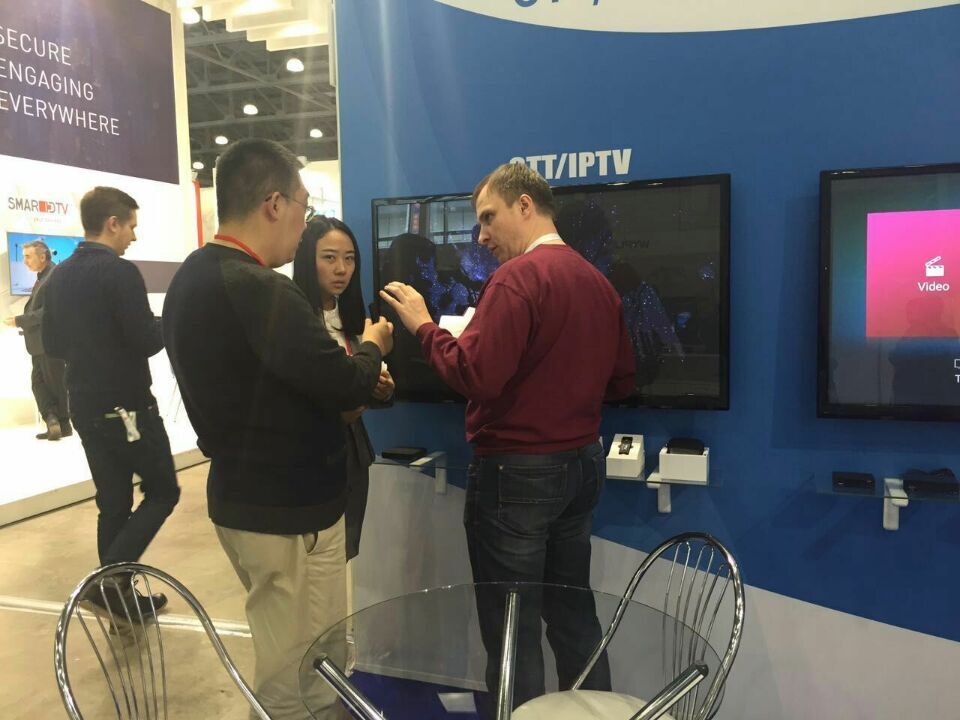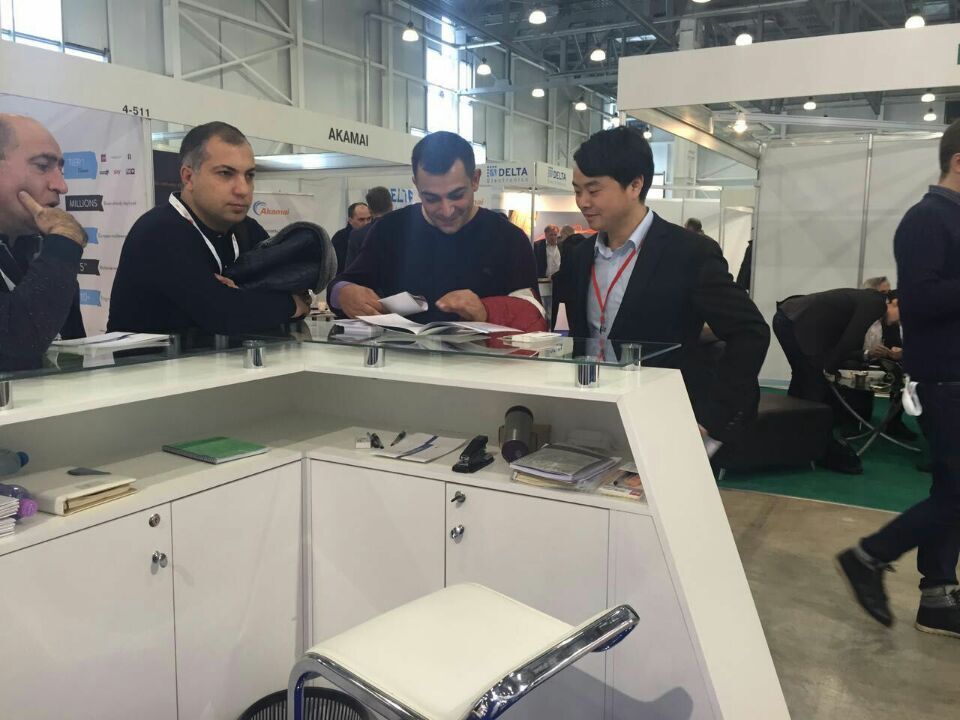 Our Staff is sharing our STB's information with customers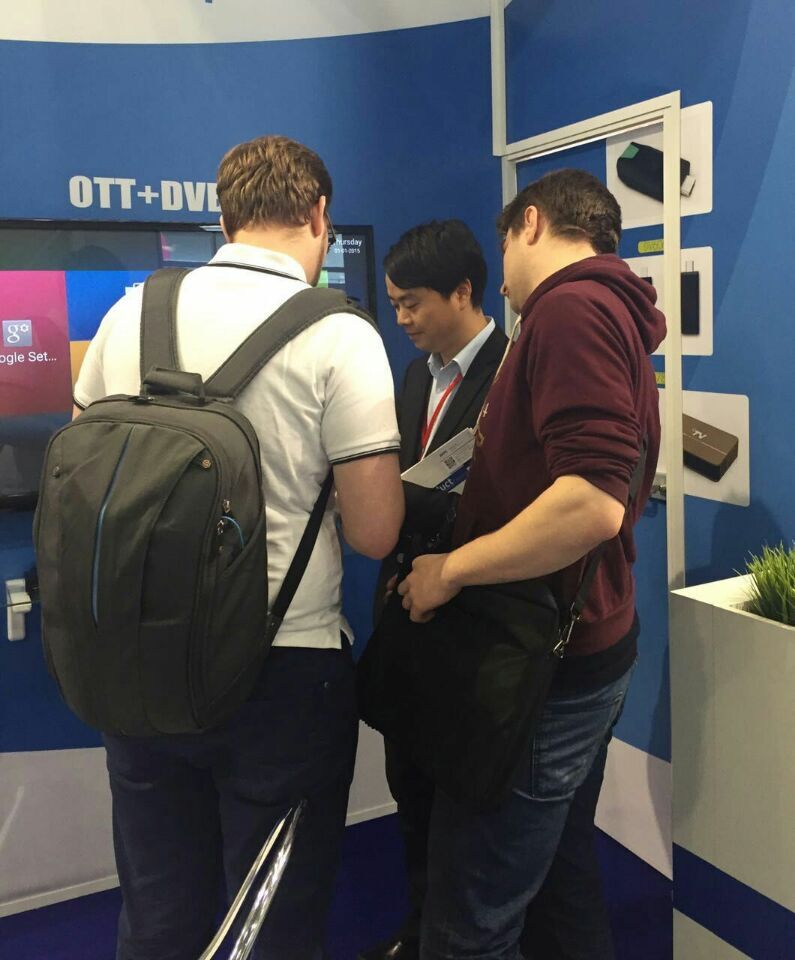 Customers are interested in our STB
As the leader in digital TV industry, SDMC has high-profile and market reputation in the digital TV industry, we has been focusing on DTV design and manufacturing for over 13 years. SDMC owns lots of product certifications, and is been listed as national high-tech enterprise.


"Providing leading new media end-to-end solutions, Creating first-class value-added operation platform" is the company slogan of SDMC.SDMC new media system end-to-end solutions are based on cloud media and cloud computing technology, and using advanced digital TV technology, Internet technology, through Internet to bring newest entertainment products and solutions to global market. SDMC will keep researching on digital TV industry to provide more attractive products for customers.