OTT refers to video,television and other services provided over the internet rather than via a service provider's own dedicated,managed IPTV network. SDMC OTT opens up a completely new way for operators to generate revenue from video on demand(VOD),Live TV and interactive applications.The clearest opportunity is for traditional TV distributors.With established brands,strong relationships and consumers'trust,they are perfectly placed to deliver a seamless service that integrates online and traditional TV through a single device managed by a single operator.
SDMC OTT helps consumers enjoy content any time,any place,through a range of devices including mobile phones,iPads and STBs all connected to a central content gateway.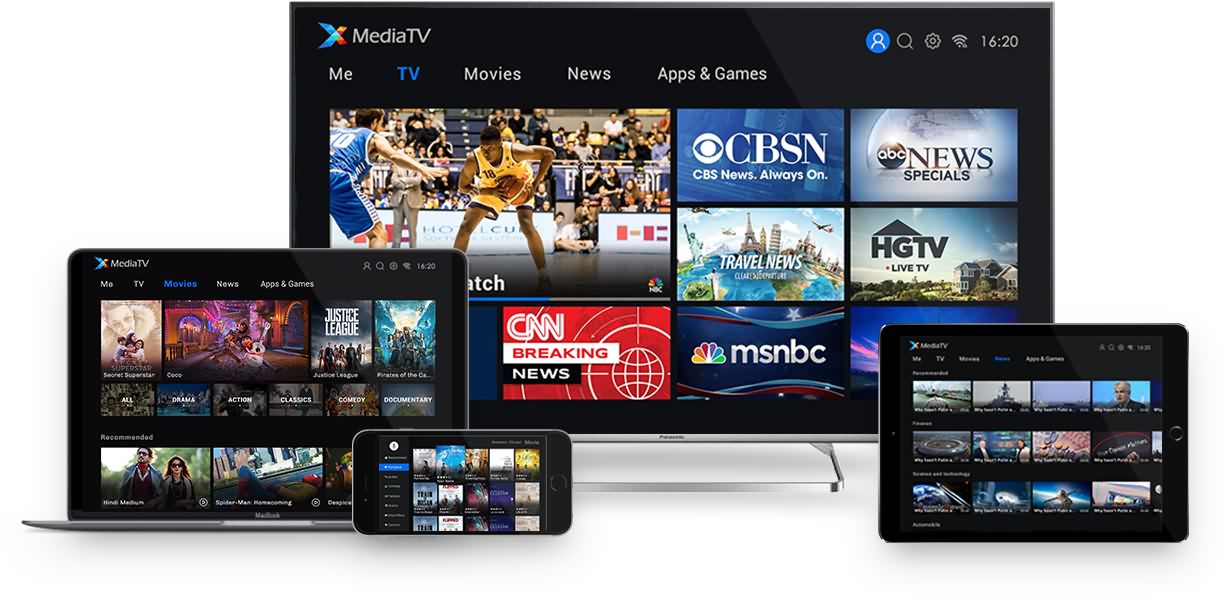 Topological Structure
Function Features
◆Live Broadcasting
Real-time Broadcasting.Offer platform for live TV,live meeting and live interview.
◆VOD
Include video on demand,headline on demand,music on demand and other rich interactive VOD services.Support the functions of breakpoint replay,select,my favorite
and others for VOD
◆Multi-screen Interaction
When the user replays the video,it will be played from the breakpoint on any
other
terminal.
users can share the video on other terminals by moving their fingers on the screen.
The mobile devices can be used as remoter by matching the STB with mobile devices
Multi-screen interaction inquiry.Due to the convenient input method of the mobile devices,users can search for the programs on it and play it TV screen.
◆Value Added Services Advertising system
Support dynamic advertising and static advertising: Ads can be insertebefore/during/after VOD playing.
APP store: Include games,shopping,lottery ticket,financial information and other value added services.
VOD recommendation: System recommend programs that viewers may like according to analyze the user habit.
◆Advantages of the Solution
The solution is based on a network data center in Cloud computing network IDC(Internet Data Center).It considers a high-concurrent dispose demand,diversity of function needs as well as Cloud service in order to realize OTT cross-network,cross network segment and cross-screen service.
In addition,our solution satisfies family user's needs,use the third party's applications to guarantee users'demand in weather broadcast,stock market,express query,games and other aspects.