Indonesian Telecom is stepping up to provide Indihome Fiber 3 in 1 broadband service customers with 4K UHD TV service. Dian Rachmawan, director of customer service for Indonesia Telecom, said, Indihome Fiber customers will be able to enjoy the 4K TV service. 4K TV is the industry's hottest trend, and Indonesia Telecom will bring it to clients' home. Currently Indonesia Telecom is working with set-top box providers and content providers, through its fiber-optic network to provide 4K services as part of its IPTV services. It will also develop an effective hybrid platform for Android devices.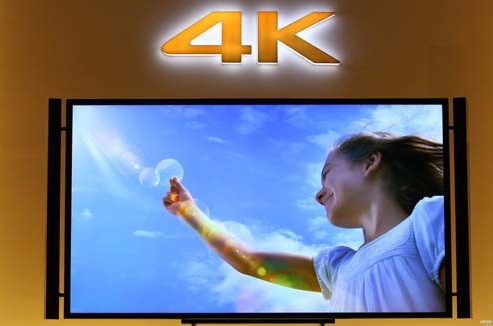 SDMC, as a leader in digital video industry, has focused on digital TV system and product development since its foundation, and cooperated with domestic well-known colleges and universities to produce over a hundred of patents, which used in the system and product design. Furthermore, SDMC successfully applied the system and products in domestic and foreign telecommunications, radio television field, hotels, hospitals, schools, banks, government, community and other industries, and promoted the new digital media technology development. At the same time, SDMC also integrated the most domestic and foreign CA and DRM systems to provide professional digital TV broadcasting end-to-end solutions and value-added service platform for operators, telecommunications operators, Internet new media operators. For the recent launch of the Indonesian telecommunications 4K TV service, SDMC also has DVB-T2 standard 4K UHD hybrid set-top boxes for Indonesia DVB-T2 4K TV Service.
DVB-T2 standard is the latest one in the main international digital television ground transmission standards (DVB-T ISDB-T DTMB DVB-T2) in Indonesia, and it is important one with the latest technologies. DVB-T2 supports the highest TS transmission rate (about 50.1 Mbit/s) within the bandwidth of 8 MHz, and it can be higher if including the delete null packet mechanism.
Compared to DVB-T, the major improvements in DVB-T2 are supporting physical layer multiple business functions, various techniques to increase the transmission rate and the use of a variety of technologies to improve the transmission performance on the ground.
DVB-T2 supports multi business functions in the physical layer, including the following 4 points:
1) The three layer frame structure is composed of super frame, T2 frame and OFDM symbol, and sub slice is introduced to provide the time slice function;
2) Enhanced L1 signaling, including L1 dynamic signaling, supports flexible transmission of physical layer multiple services;
3) Support more input stream formats, support flexible input stream processing, including the empty packet delete and recovery, multiple data PLP shared public PLP, multiple transmission flow statistics reuse, etc.;
4) The frame structure supports FEF (future expansion frame) for future business expansion.
DVB-T2 in the maximum transmission rate, including the following 5 points:
1) Support higher order modulation, up to 256QAM;
2) Adopted better LDPC+BCH concatenated error correction coding;
3) Support more FFT points, up to 32768, and an extended subcarrier pattern is added;
4) Support more protection interval options, minimum protection interval 1/128;
5) Optimize the continuous and discrete pilot frequency, reduce the pilot frequency overhead.
SDMC DV7810-T2 and DV7904-T2 are hybrid set-top boxes built-in DVB-T2 receiver module. In addition, these two products support 4K playback, which perfectly meet the Indonesian Telecom 4K TV service.
DV7810-T2 Quad Core Smart DVB-T2 Hybrid 4K Set-Top Box
DV7810-T2 is a quad core Android smart UHD DVB-T2 digital TV hybrid set-top box with Android 4.4 operating system. This DVB-T2 set-top box supports UHD, H.264 video coding, H.264/H.265 UHD decoding up to 4K x 2K@30fps
The performance of DV7810-T2:
Fully compliant with UHD DVB-T2 standards, supports 7 days of electronic program guide, supports USB recording, time shift, program playback, reservation player
Support Conax, Novel SuperTV CA
Supports HTML5, RTSP, HLS, streaming Smooth
DRM: Verimatrix, Playready, Widevine,
Maximum support 4K*2K resolution output, H. 264/H. 265 UHD decoding up to 4K x 2K@30fps
Support HbbTV, Beenius function
Support TR069 protocol
Support Android or iOS device remote control
Support DLNA, Airplay, Miracast
Support USB disk / SD card software upgrade or online upgrade
DV7904-T2 Quad Core Smart OTT+DVB-T2 4K Hybrid Set Top Box
DV7904-T2 is a quad core android smart DVB-T2 HD digital TV hybrid set-top box, equipped with Android 4.4 operating system, and supports h.265 decoding up to 1080P@60fps, support 3D, Blu ray video playback, 1080p Full HD output.
The performance of DV7904-T2:
Fully compliant with HD DVB-T2 digital TV standards, support 7 days electronic program guide, Supports USB recording, time shift, program playback, reservation player
Support Conax, Novel SuperTV CA
Supports HTML5, RTSP, HLS, streaming Smooth
DRM: Verimatrix, Playready, Widevine,
Support HbbTV, Beenius
Support TR069 protocol
Support Android or iOS device remote control
Support DLNA, Airplay, Miracast